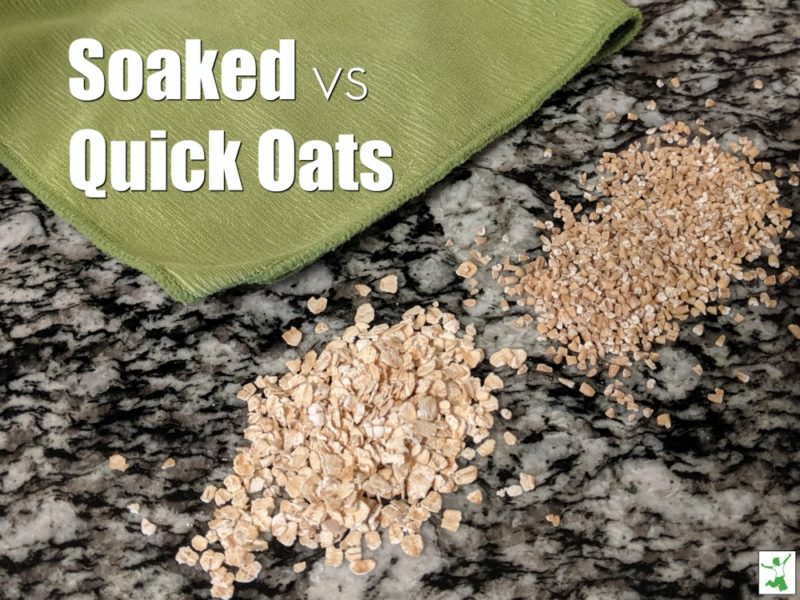 Oatmeal for breakfast is true comfort food. A bowl of warm porridge on a cold morning is satisfying as well as healthy when prepared properly a la overnight oatmeal.
In other words, those instant oatmeal packets that only require the addition of boiling water are not the best choice for maintaining healthy digestion. It doesn't really matter if they are organic or not.
It's going to hit your stomach like a brick.
Oats are a grain, and as such, are quite difficult to digest. Stirring in some hot water is not even close to sufficient preparation to protect your gut from the ravages of the potent anti-nutrients that oats, like all grains, possess in abundance.
What are Quick Oats?
What about instant oats that the consumer actually cooks…aka quick oats?
Why are they so fast cooking anyway?
The reason some oats are "quick" is due to extra processing. Food manufacturers pre-cook, dry, and cut oat groats slightly thinner when making quick oats vs regular rolled oats. (1)
A few quality brands offer quick-cooking Scottish and steel-cut (Irish) oats too.
Because they are more processed, quick oats cook up in a fraction of the time in your kitchen compared to oats that are not pre-cooked.
To me, the extra soft (some would say mushy) texture of a bowl of quick oats boiled for one minute is virtually indistinguishable to that of soaked and fully cooked rolled oats.
Since quick oats are essentially cooked twice, how does their digestibility compare to soaked oats that are also processed twice (soaking and then cooking)?
That's a great question and one I've wondered myself.
Phytic Acid in Quick Oats
To answer this question, we need to consider the fact that humans are monogastric animals. This means we have a simple, single-chambered stomach and lack the ability to produce the enzyme phytase.
Phytase is the enzyme necessary for breaking down phytic acid, a food inhibitor abundant in cereal grains like oats.
Soaking is an important method humans have used historically to reduce phytic acid content, thus improving the nutritional value of cereals.
Research confirms that soaking and then cooking is a particularly effective technique for improving the bioavailability of nutrients, particularly the minerals iron, zinc, and calcium. Scientists go so far as to say that "phytic acid content is drastically reduced during soaking plus cooking". (2)
Levels are not reduced nearly as significantly with pre-cooking at the factory and then a short boil in your kitchen.
While I haven't seen any research yet that specifically tests they phytic acid levels in quick oats versus traditionally soaked/cooked oats, the great news is that you can easily test this out for yourself at home!
Your own stomach will tell the tale!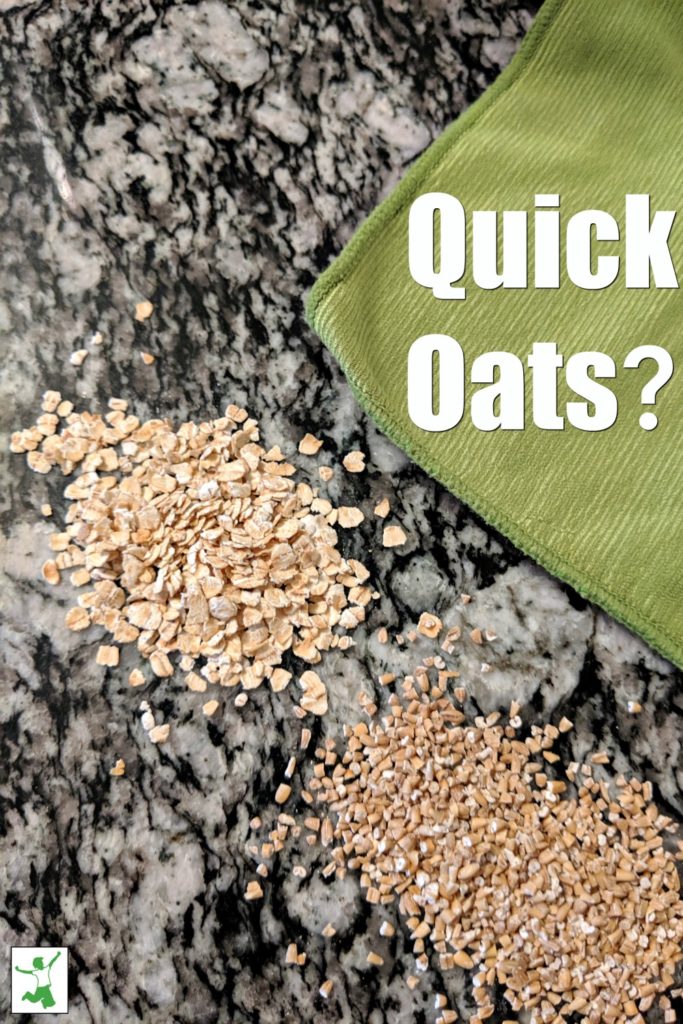 Soaked Oats Test
Try this test at home the next time you have a hankering for some oatmeal…
Put on a pot of oats to soak before you go to bed and then cook thoroughly in the morning. If you prefer soaked steel-cut oats, then use those instead.
Since nutrient bioavailability is easily observed based on how much you eat and how long you stay full, notice how much of the soaked oats you consume. Do you consume one cup or two?
Also, notice how long it takes before you get hungry again.
Do the same the next day with a pot of quick oats. Be sure to use the same type (rolled or steel-cut) and dress up the oatmeal with the same extras as before.
I've done this simple test on myself a number of times over the years, and it is startling how much LESS I eat of the soaked oats before I get full. I tend to eat about half as much!
I am also able to go about 1-2 hours longer until I am hungry again…almost always all the way to lunchtime!
This simple test is an anecdotal way to demonstrate to yourself the practicality and health benefits of ensuring phytic acid is broken down in your oats before consuming.
Food that maximizes the bioavailability of nutrients is more satiating. It also keeps you full longer.
This is why you are better off with soaked oats that are cooked for about 5 minutes in the morning rather than the convenience of precooked quick oats that are ready with only a minute or two of boiling.
Factory pre-cooking does not compare with home soaking as the most effective method of pre-preparation.
Instant Oats in the Pantry?
If you have a bag or canister of quick oats in the pantry, no need to be concerned. You can easily soak quick oats overnight and cook up in the morning just like regular oats.
Just because the directions say to boil them for one minute doesn't mean you can't take the time to prepare them more carefully!
Reference
(1) The Difference Between Steel-Cut, Rolled and Instant Oats
(2) Reduction of phytic acid and enhancement of bioavailable micronutrients in food grains