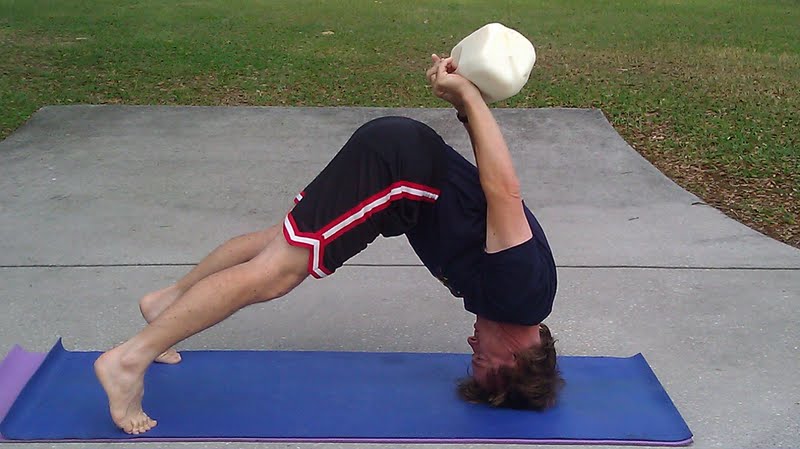 We are done!   I personally cannot believe I made it through the entire "Milk Cure" fast.
Below are Paula, Richard, and my observations as the final hours wind down. What are your ending thoughts?  Did it go as you expected or totally veer off course?
Be sure to let us know how you finished up in the comments section.
Paula:  All's well that ends well.  Slept good, elimination is back to normal.  Ahhhhh 🙂   Feel pretty good, must be over the detoxing hump.  Worked out today – weights and some interval cardio.  Felt really good and was dripping with sweat when done.  Stretched out and followed up with milk.  There were a couple of rough days but it amazes me the power of the raw milk to detoxify the body.  Not to mention the rest of the digestive system has got to be benefited greatly.  I plan to continue this ritual every spring but first I am going to have some bacon.   Consumed 14 cups of milk on day 10 and weighed in at 117.
Richard:  Drank 6 cups on the final day and felt great. Don't think I lost a pound but didn't bother to weigh myself either to be sure. I go more by how I feel than what the numbers say anyway. I did have some mild detoxing throughout the 10 day period but not anything close to what I expected.  Felt pretty much great the entire time. Will plan to participate again next year.
Am ready for the fast-breaking bash tomorrow. Can't wait to eat food again.
Sarah:  Today is my daughter's birthday, so I spent the morning making her 2 devil's food cakes (yes, TWO) – one to take into school at lunchtime and share with her classmates and the other for her actual birthday party tomorrow. Refraining from licking some of the yummy batter was quite a battle, but I managed to get through it.   At least I can eat some of the cake tomorrow at the party!
It is all I can do to not just stare at the clock winding down the minutes until I can eat again. What shall I eat first? A mundane bowl of soaked oatmeal tops the list, but the breaking of the fast will be marked with much more festivity.  Can't wait to share it with you all.
I am feeling fantastic this morning. The congestion and sneezing are gone.  So glad I'm ending the fast on a positive note rather than feeling rotten.  It seems I had 2 phases of detox.  The first two and a half days were definitely detox mode followed by a few days of feeling terrific.  This was followed by another couple of days feeling bad and then feeling better again.
I wonder if I fasted longer if this pattern would continue or would I eventually just feel great all the time?  Something to ponder.
Shall we do this again next year? I'm thinking an annual fast might be something fun for this blog.  We've done it 2 years in a row now. The first time with just 1 person and this year with about 100. Maybe next year we could get 1,000? Why not? There's no harm in thinking BIG, right?  Shooting for the moon and hitting the top of a telephone pole ain't bad at all.