How to stuff and roast a pheasant on the backyard grill for a tasty and healthy change from conventional poultry dishes.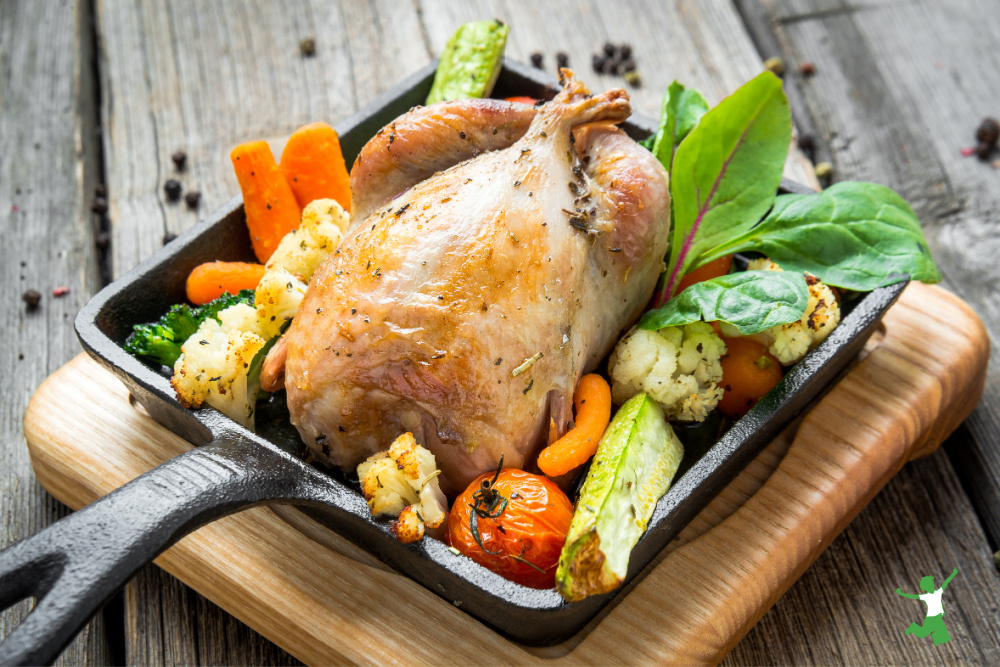 My husband made roast pheasant for Mother's Day lunch this year. It was a fantastic treat!
Our family had never enjoyed this wild gamebird before, so I thought I would share the recipe for those of you who would like to try it!
If you have locally owned meat markets in your community, this is likely to be the best place to find some.
I would describe pheasant as amazingly tasty with a flavor somewhere between roast duck and chicken.
While pheasant is not quite as rich as duck, it is definitely more flavorful than pastured chicken or turkey.
To my tastebuds, the combination is roughly on par with roasted goose.
With meat shortages predicted for the Holiday season this year, it might be wise to pick up a pheasant or whatever choice you are planning for Thanksgiving and Christmas dinner and have it in your freezer before Fall shortfalls (with resulting high prices) potentially emerge.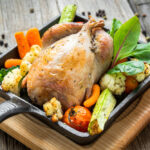 Roast Pheasant Recipe
How to season and cook roast pheasant in a barbecue for a tender and delicious meal for any occasion.
Cook Time
1
hour
30
minutes
Basting and Resting Time
15
minutes
Instructions
Mix sea salt and pepper together.

Saute approximately a quarter of the fresh herbs in garlic ghee on medium to low heat for about ten minutes (slight simmer). If using plain ghee, add a crushed clove of fresh, organic garlic. Pour into cup/bowl and set aside. This will be used for basting.

Insert a quarter of the salt/pepper mix into cavity of pheasant.

Stuff remaining herbs into cavity of bird.

Rub the rest of the sea salt and pepper all over the skin of the pheasant.

Prepare barbecue on medium heat.

Place bird in baking pan with cup of filtered water poured into the bottom.

Place pan inside barbecue. Cover and cook for thirty minutes.

Remove cover and baste gamebird with infused ghee mixture.

Cover again and cook for another thirty minutes.

Remove cover and baste with infused ghee for a second time.

Cover and cook pheasant for a final 30 minute period.

Test to see if cooked. Cover again to complete cooking if it needs a few more minutes. Watch carefully to prevent overcooking. Alternatively put the pan with the pheasant into oven on high heat to finish off for browned and crisped skin if you prefer.

Pour fluid out from pan into cup. Let settle and reserve fluid as broth and fat for future cooking.

Let bird rest for ten minutes on the counter once removed from barbecue. Carve as if it was a small turkey (it's different to duck because it has a lot more breast meat) and serve immediately.

Refrigerate leftover meat in a glass container with a tight fitting lid for up to four days.
Recipe Video