Overview of whether masa harina cornflour pretreated with lime by the manufacturer needs to be soaked at home prior to making traditional Mexican dishes.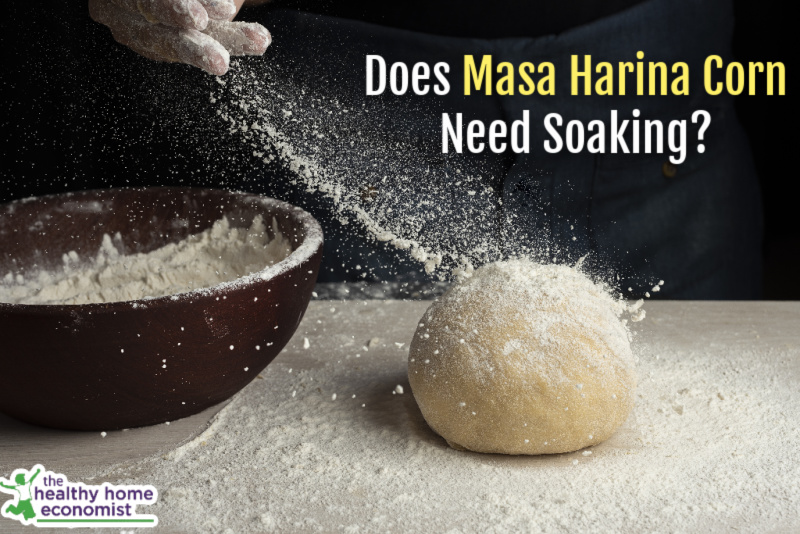 Masa harina is a staple in Mexican cooking. It is a form of gluten-free yellow, white, or blue corn flour that is used for making tortillas and tamales, among other dishes.
Masa harina is made by taking dried flint corn and soaking the kernels in limewater or another alkaline liquid. This process is known as nixtamalization, a food preparation method practiced by traditional Native American cultures and documented as far back as 1500 B.C. (1)
This important step releases the vitamin content of the corn. In particular Vitamin B3 or niacin, an important nutrient for detoxification becomes bioavailable. This nutrient is critical for those who consume corn as a staple, avoiding the often painful and unsightly disease known as pellagra.
Once treated with lime, the kernels are dehydrated and put through a fine-grade grinder to make instant flour. (2)
Soaking Masa Harina?
Since masa harina is already treated with lime, some may wonder if it is still necessary to soak the cornflour prior to cooking.
The answer is both yes AND no!
Don't Soak with Limewater
You don't need to soak masa harina in limewater like you would corn meal or regular corn flour. This is because it has already been pretreated with an alkaline solution (usually limewater) by the manufacturer.
DO Soak with Acidic Medium
However, you DO still need to soak the masa harina in a slightly acidic medium such as buttermilk, yogurt, kefir, or clabbered sour milk. Nondairy options include water plus lemon juice or liquid whey. This will deactivate the phytates in the corn to allow maximum digestibility and prevent gastrointestinal irritation.
Hence, corn is unique among grains in that it requires both an alkaline AND acidic-based soak. This recipe for soaked cornbread outlines the process.
Cornmeal vs Masa Harina
Thus, substituting masa harina for cornmeal or regular cornflour in recipes will not ultimately avoid the inconvenience of soaking if you wish to create a dish that is maximally digestible and bioavailable.
The only way to avoid this step entirely is to use sprouted cornflour (such as this brand).
Sprouting achieves the dual purpose of releasing vitamins AND eliminating antinutrients.
This article on soaking versus sprouting grains provides more information and context to consider to help you decide which method to choose in your own kitchen!
I personally find soaking corn produces a more desirable texture to the final dish. It is also very easy on the stomach. Just be sure to stick with corn that is both organic and nonGMO verified due to cross-contamination, a widespread problem in corn crops today.
Do you use masa harina in your home? How do you use it and what dishes do you make?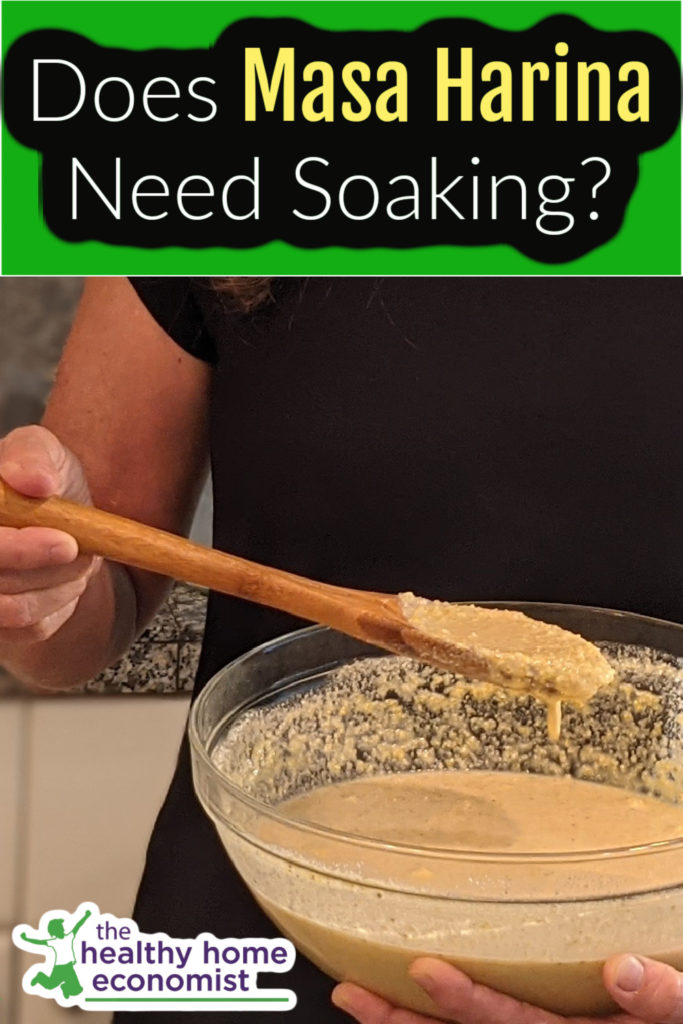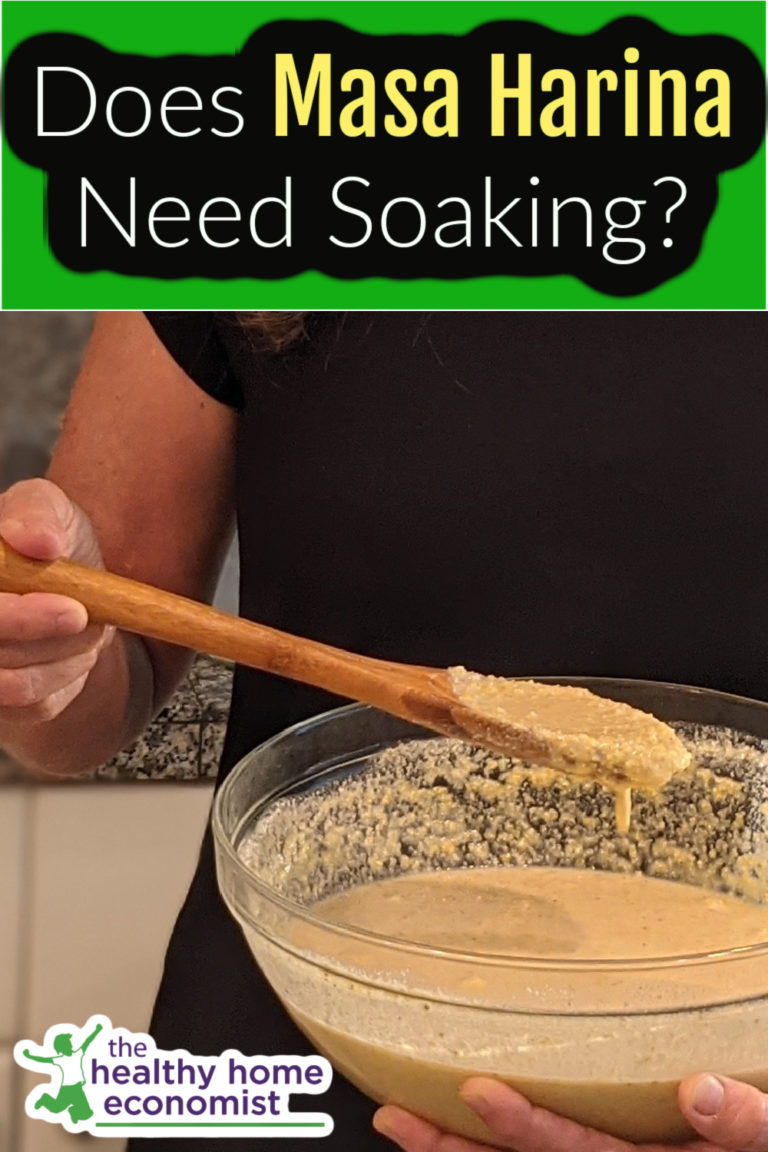 References
(1) What is Masa Harina?
(2) Masa Harina