Sarah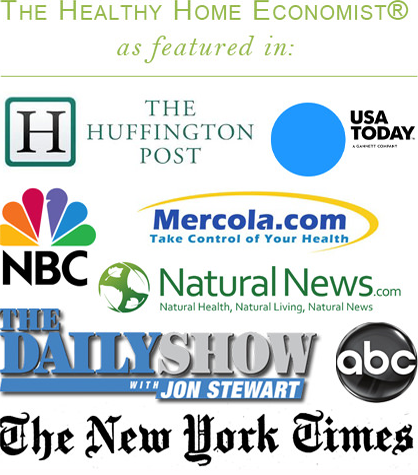 Sarah, The Healthy Home Economist, is the Mother of 3 healthy children, nutrition blogger, and best-selling author who writes about the effective, practical application of traditional diet and holistic, evidence-based wellness within the setting of a modern, sometimes chaotic household.
Her work has been featured via numerous major media outlets including a cover story in the print edition of USA Today.
Sarah has had the privilege of taking the message of Traditional Diet abroad and has been interviewed on the national TV evening news and nationwide radio from as far away as the Philippines.
Sarah holds a Bachelor of Arts in Economics from Furman University where she was valedictorian of her class, and a Master of Government Administration with a major in Public Financial Management from the University of Pennsylvania. Sarah worked for over 10 years in the field of Information Technology before retiring in 1998 to raise her children with her husband, Richard, and fully devote herself to research and revival of evidence-based, ancestral approaches to health.
Since 2002, Sarah has been a Nutrition Educator and Chapter Leader for the Weston A. Price Foundation, a nonprofit organization dedicated to challenging the Diet Dictocrats within conventional nutrition circles with historically and anthropologically accurate nutritional guidelines. In 2011, Sarah joined the Weston A. Price Foundation as a Board Member.
Where to Get Started on Your Journey to Your Best Health
Not sure where to start? Sarah's best-selling book Get Your Fats Straight is the place to begin because if the fats aren't right in your diet, you can eat organic, fresh, whole food everything and it is doubtful you will achieve the health you seek. Sarah knows this from personal experience!
The video below on the basic concepts of Traditional Diet will also get you started in the right direction. To find the library of over 100 free videos on various Traditional Cooking techniques, check out Sarah's YouTube channel.
Subscribe for Updates
Subscribe today and gain access to my exclusive & FREE weekly newsletter packed with the latest health news, Real Food recipes, video how-to's, special discounts and much more!