Lewis Gross DDS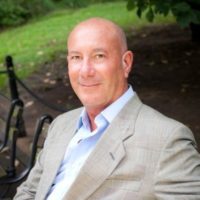 About
Lewis Gross DDS
Dr. Lewis Gross has provided comprehensive oral care since 1979. He currently serves as Director of Holistic Dentists in New York City.
With extensive experience and an impressive educational background, he offers patients expertise and guidance on all matters related to oral health. He served as an Assistant Professor of Oral Pathology at his alma mater, Columbia University. In addition, he provided counsel to the New York City Medical Examiner's Office.
Dr. Gross believes that dentistry should focus on the effects it will have on the patient's entire well-being, as well as the patient's environment. Dr. Gross offers patients alternatives to traditional amalgam fillings that contain mercury, amalgam removal, non-surgical treatments for gum disease, and innovative options for root canal treatments. Known by his colleagues as a pioneer in alternative and integrative dentistry, Dr. Gross focuses on providing dental care that is beneficial to overall health.
Have you ever gone for a routine dental exam and suddenly been informed that you need a dreaded root …