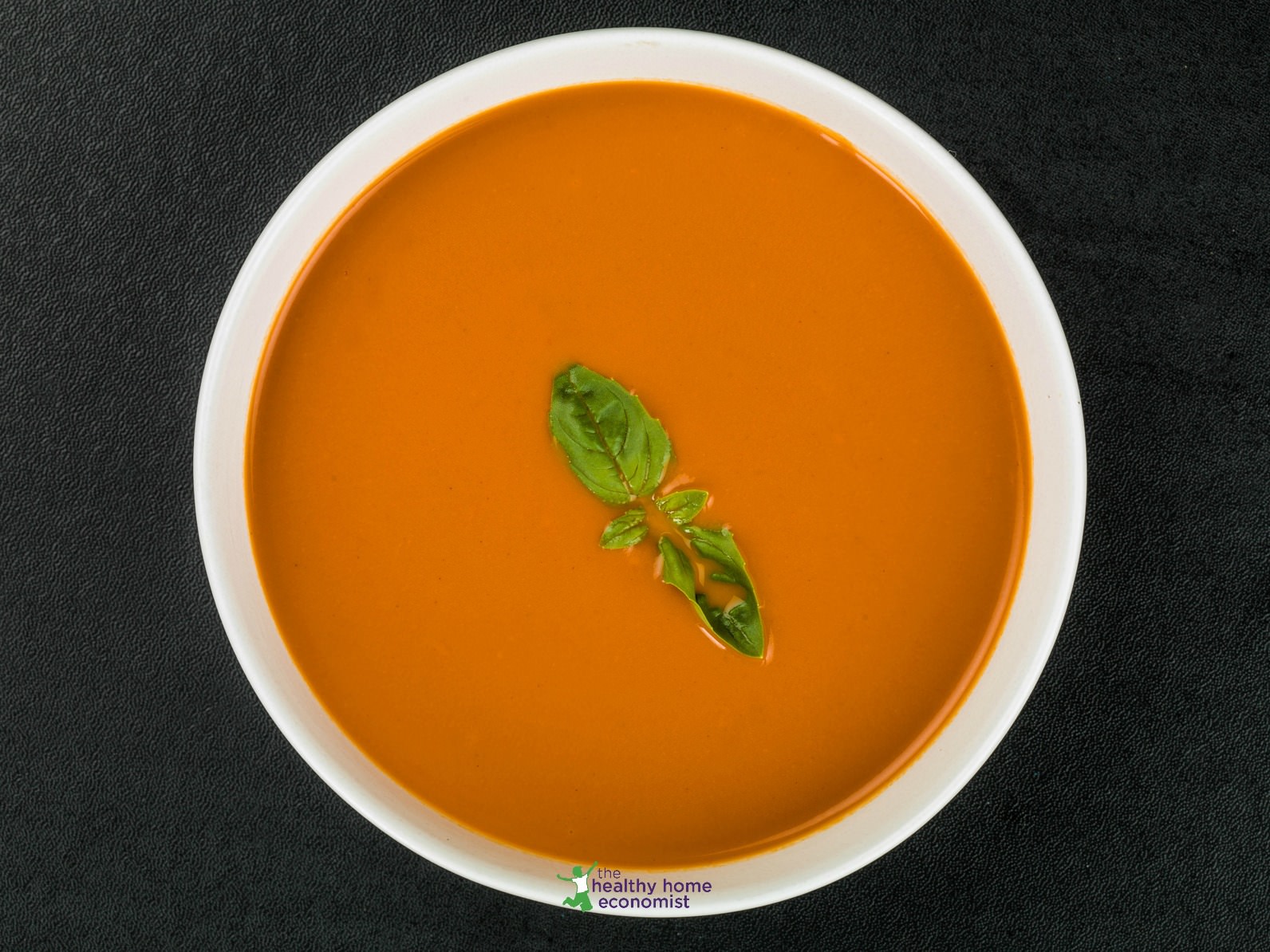 I love eggplant and and so does my husband, but I have to admit my kids hate it. I think it's a texture thing – the eggplant gets a bit mushy after you cook it such that they can't get past it to discover the amazing flavor. This is true even for dishes with other strong flavors like eggplant parmesan although enough cheese can sometimes solve the problem!
So, when I got a ton of Indian, Chinese, and Thai eggplant from my wonderful local farmer recently (eggplant is one of the few things that grows in the summer in hot, humid Florida), I realized that I was going to have to figure out a new plan.
Solution: I was going to have to hide the eggplant in soup and puree it so that the mushy texture was completely eliminated.
Roast Eggplant and Tomato Soup
Here's the soup I came up with.  It was a real crowd pleaser.  Even my one child who doesn't really enjoy soup much ate it with no complaints!
Of course, always make homemade soups with bone broth ideally that you make yourself. This ensures that it is rich in immunity boosting gelatin. Using a base from the store in a can or carton is not going to produce the same health benefits.
Note that if you or someone in you family is sensitive to nightshade vegetables, this recipe is not for you as both tomato and eggplant fall under this category.
It is a great choice for those on a keto low carb diet too!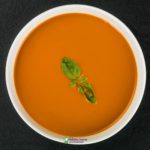 Roast Eggplant and Tomato Soup Recipe
Recipe for a delicious mix of roast eggplant and tomato puree for a blended soup your children will love without texture issues from the eggplant!
Instructions
Slice eggplants in half and roast skin side up at 375 F/ 191 C in expeller coconut oil, homemade ghee, olive oil, avocado oil or sesame oil until tender (about 20 minutes). Scoop out roast eggplant and discard skin.


Saute chopped onion in ghee or butter until slightly caramelized.

Add roasted eggplant, onion, tomato and garlic to chicken stock and simmer for 10 minutes.

Add parmesan cheese and puree with a handheld blender until smooth.

Salt and pepper to taste.
Sarah, The Healthy Home Economist