Easy recipe for homemade tooth powder rich in organic minerals that whitens teeth and alkalizes the mouth, encouraging remineralization and healthy oral flora.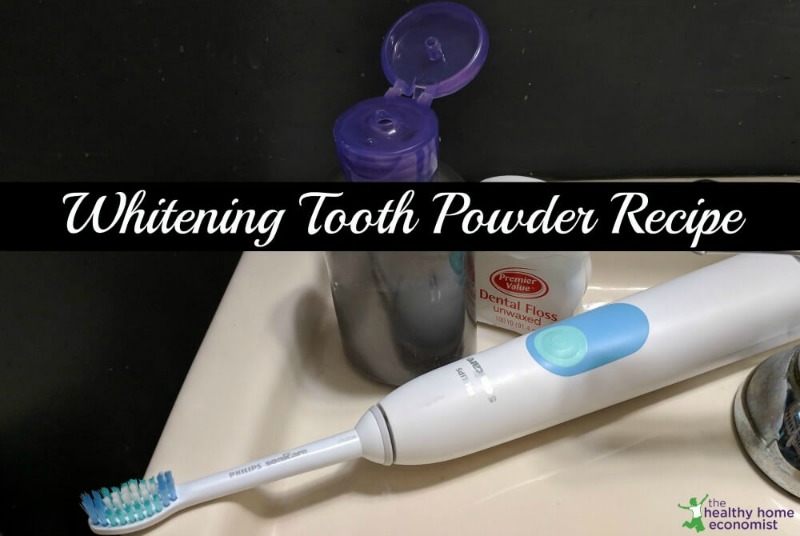 One of the more popular articles on this blog is a recipe for homemade natural toothpaste. With commercial toothpaste brands overloaded with toxic ingredients (that easily get into the bloodstream via thin gum tissue) and natural versions at the healthfood store very costly, it's not surprising that people are learning the simple process to make their own!
Since sharing that recipe, I've had more than a few requests for a homemade tooth powder. Like natural toothpaste brands at the healthfood store, tooth powders also tend to be a bit expensive. Good-Gums is one that I've used in the past, and it is excellent. Shine from Orawellness is another high-quality tooth powder that contains healthful ingredients.
If neither of those two suggestions is in the budget, however, know that you can make your own tooth powder at home easily and inexpensively!
Homemade Tooth Powder
The tooth powder recipe below is based on the two essential ingredients called "The Secret" as recommended by a holistic dentist in my community. Our family has used this basic recipe for almost 15 years. (1)
Notable ingredients include potassium (or sodium) bicarbonate and sea salt to favorably adjust the pH of the mouth from acid to alkaline. The activated charcoal is for nontoxic whitening, and the herbal antibiotic oregano oil is added for its anti-microbial properties. Whole food vitamin C is included as a powerful anti-oxidant.
The cinnamon is most potent when freshly ground. Note that herbs from the store even if organic are months to even years old, which reduces effectiveness considerably. Ceylon cinnamon is best for this recipe as it is sweeter than Cassia or the very spicy Saigon.
Wondering what kind of toothbrush to use? If you prefer electric, Sonicare is the best brand to use (recommended by my Brother-in-Law, who is a periodontist). For manual brushing, a Bass toothbrush is the best toothbrush option due to its uniquely beneficial bristle pattern.
After brushing, be sure to floss ONLY with unwaxed dental floss ideally coated with ozonated oil as recommended by holistic dentists. This protocol helps to improve oral flora. More on how to floss holistically in the linked article.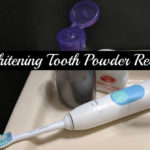 Whitening Tooth Powder Recipe
Easy recipe for homemade tooth powder that balances oral pH and is anti-bacterial. Also safely whitens without chemicals or toxins. Very cost effective option compared to commercial brands.
Instructions
Mix all the dry ingredients together well.


Store in a small jar or bottle with a tightly fitting lid.


To use, wet toothbrush and dip into the powder. Brush your teeth with the powder that adheres to the bristles. Alternatively, sprinkle a small amount of tooth powder into the palm of your hand, mix in 1 drop of oregano oil and then load onto a moistened brush.

Recipe Notes
As an alternative to the oil of oregano, mix a few drops of 3% topical hydrogen peroxide with a small amount of the tooth powder in the palm of your hand each time you brush.
Substitute baking soda for the potassium bicarbonate if you prefer.
One more thing … a remineralizing tooth powder is not going to help teeth improve if the diet is terrible. The books Cure Tooth Decay and Cure Gum Disease Naturally are excellent primers on the type of ancestral diets that facilitate optimal oral health.