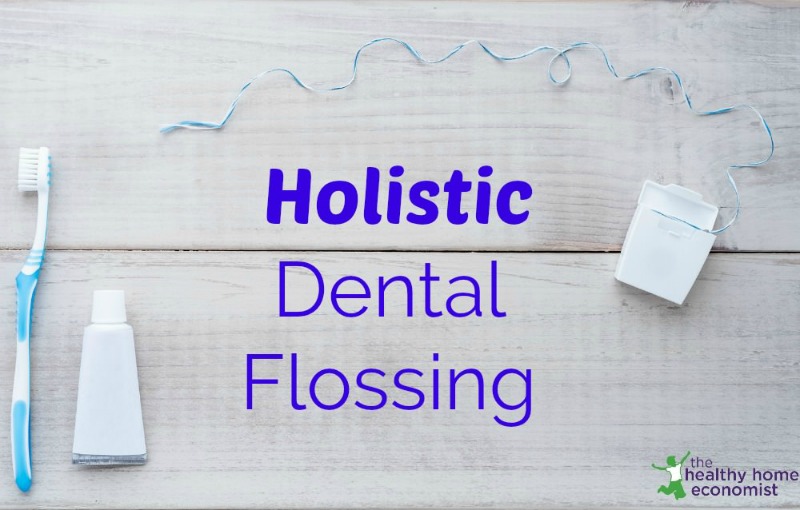 Many people today are confused about whether flossing teeth is actually necessary for good oral health.
Like with many dental practices, what conventional dentists recommend differs – sometimes dramatically – from what holistic dentists endorse to their patients. Flossing is no exception.
History of Dental Floss
In 1819, Levi Spear Parmly of New Orleans is credited with thinking up the practice of tooth flossing. He wrote about it in his book A Practical Guide to the Management of Teeth.
In less than a century, flossing was common dental practice with silk threads the most favored material.
In 1910, for example, the New York publication Practical Druggist and Pharmaceutical Review of Reviews emphatically declared the following to its readers:
You know the value of dental floss. No one realizes better than you that the constant use of it would save lots of tooth trouble. (1)
Flossing became more difficult during World War II when silk supplies became scarce. The ingenious dentist Charles Bass came up with a cheaper alternative by inventing the familiar nylon floss we know today. (2)
Flossing: Yes or No?
Long considered an indispensable tool for maintaining good oral health, flossing came under fire in 2016 with an Associated Press review of 25 studies on the subject.
The conclusion? Flossing has no scientifically measurable benefits for preventing cavities or gum disease. (3)
On top of this dental bombshell, the U.S. Department of Health and Human Services (HHS) and Department of Agriculture (USDA) quietly removed flossing from their guidelines for good oral health. (4)
According to a survey by the American Academy of Periodontology, this proved to be good news for a little over one-third of adults who would prefer to perform an unpleasant task like clean a toilet than floss their teeth. The survey also uncovered that about one-quarter of people lie to their dentist about their flossing habits.
Despite the lack of randomized clinical trials proving its effectiveness, most dentists continue to support the daily habit of flossing teeth. The American Dental Association (ADA) staunchly maintains that flossing "is an essential part of taking care of your teeth and gums."
Most dentists, both conventional and holistic, concur with the ADA. Dr. Tim Iafolla, a dental health expert at the National Institutes of Health summarizes it nicely:
Every dentist in the country can look in someone's mouth and tell whether or not they floss.

Cleaning all sides of your teeth, including between your teeth where the toothbrush can't reach, is a good thing. (5)
At this point, we've established that flossing is still a good idea despite the lack of randomized studies. Dentists can easily tell just by looking in your mouth whether you floss or not. Hence, it's likely only a matter of time before large trials that cover a significant amount of time are published proving its effectiveness.
Conventional vs Holistic Flossing
Now let's discuss the difference between how conventional dentists say to floss and what holistic dentists suggest. The differences are two-fold.
Biological dentists recommend a different type of floss than conventional dentists typically do. They also recommend a more effective method.
Dental Floss Materials
Did you know that the vast majority of dental floss on the market is toxic? On top of that, it is made from environmentally unfriendly materials like petroleum-based nylon and Teflon. (6)
Teflon Dental Floss
Floss made from Teflon is particularly problematic. Polytetrafluoroethylene or PTFE is the synthetic resin used to make it. Durable, waterproof, and resistant to shredding and breakage, Teflon dental floss is very practical. However, putting this toxic chemical in contact with thin gum tissue on a daily basis is not a wise practice according to holistic doctors. (7)
Sometimes, nonstick coatings in floss are made from perfluorooctanoic acid (or PFOA). Long considered safe, PFOA may actually be toxic. An Emory University Rollins School of Public Health study shows that this chemical has the potential to harm the thyroid. Researchers found that more than 10 percent of people exposed to drinking water contaminated with PFOA reported having some type of thyroid problem. (8)
Nylon and Silk Floss
If you buy conventional floss, it's hard to know what the floss is made from as labeling requirements for this personal care product are weak. However, even if made from nylon or natural silk, holistic dentists do not recommend most floss anyway.
The reason is that the vast majority of floss manufacturers wax their products. Whether natural or synthetic, the wax can adhere to the teeth during flossing. This can prevent minerals and other beneficial properties in the saliva from contacting some areas of the tooth's surface possibly inhibiting natural tooth remineralization. (9).
Thus, naturally-minded dentists recommend unwaxed floss only.
Holistic Tooth Flossing Method
Besides recommending only unwaxed floss, the holistic dentists I've visited recommend an additional step.
They suggest coating a strand of floss with a small amount of ozone infused oil before flossing. They will also do this for each patient as part of the standard holistic dental cleaning.
Ozone is highly anti-bacterial. It works to prevent an acid environment from developing in the tooth. This is a biological state that causes cavity-causing bacteria to thrive. By flossing with ozonated oil, the bacteria in the plaque and tartar removed during a dental cleaning are inhibited from returning.
It is dental ozone that you can do at home!
Which Ozonated Oil to Use?
There are several types of ozonated oils on the market including ones made with hemp oil, sunflower oil, jojoba oil and avocado oil.
The holistic dentists I've visited use ozonated olive oil.
I use both the ozonated coconut oil and ozonated olive oil at home and find them both very effective.
Some people don't enjoy the taste of ozone. In that case, try this peppermint ozonated oil which comes in a convenient squeezable tube.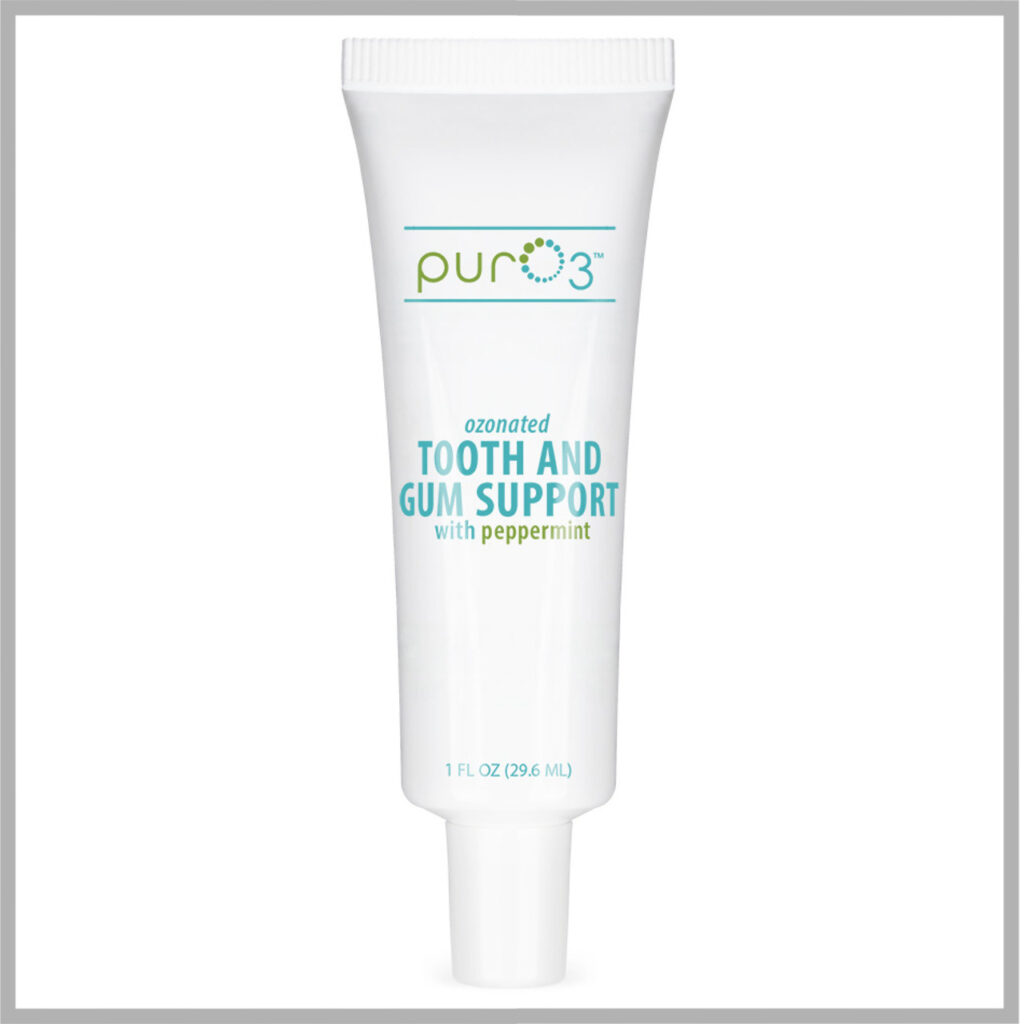 If you've never flossed using ozonated oil, I think you will really enjoy adding it to your daily oral routine. Dr. Mercola is in favor of it too describing it as a very effective plaque remover. (10)
You may wish to go this route especially if you don't have access to a biological dentist who offers dental ozone during cleanings. Note that the ozonated oil for flossing is different than the one designed for oil pulling.
The oil pulling ozonated oil is shown in the picture below.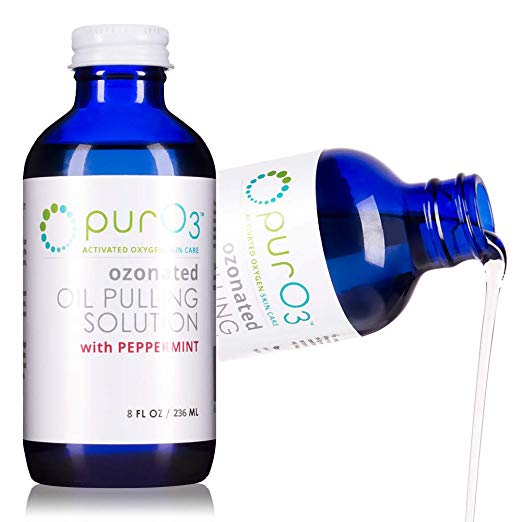 In my experience, you can really feel the difference! After flossing this way, your teeth and gums feel almost like you just had a dental cleaning.
**I get many email requests about who I recommend as a truly holistic dentist. If you are looking for one, I recommend Dr. Carlo Litano of Natural-Smiles.com – (727) 300-0044. Be sure to tell Dr. Litano that Sarah, The Healthy Home Economist sent you and get 10% off your first visit 🙂