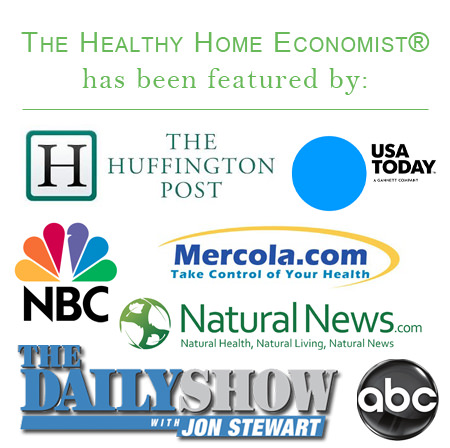 The work of Sarah, The Healthy Home Economist, has been featured via numerous major media outlets most recently in a cover story in the print edition of USA Today.
Sarah has taken the message of Traditional Diet abroad and has been interviewed on the national TV evening news and nationwide radio from as far away as the Philippines.
About Sarah, The Healthy Home Economist
I am a 40-something, Wife and Mother of three.  I hold a Bachelor of Arts in Economics (summa cum laude, Phi Beta Kappa) from Furman University and a Master of Government Administration from the University of Pennsylvania, an Ivy League institution.
After earning my post graduate degree, I worked for over 10 years in the field of Information Technology designing Financial Systems first with the global consultancy Accenture and then as an Assistant Vice President with the brokerage firm Raymond James Financial.
In 1997 I left my fast track career to be a Mom – the most important title I will ever hold.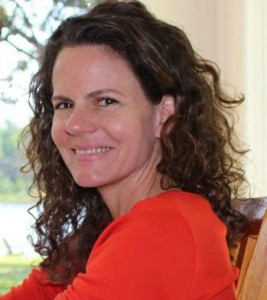 In order to be the BEST Mom I could be (never perfect), I delved deeply into all aspects of nutrition in order to birth and raise healthy children with no learning disabilities, allergies or other issues that are so prevalent in our young ones today.
As a result, since 2002, I've found myself in the role as a Nutrition Educator and Chapter Leader for the Weston A. Price Foundation, a nonprofit organization dedicated to getting the truth about nutrition out to the masses.   In the summer of 2011, I also joined the Weston A. Price Foundation as a Board Member.
Understanding basic nutritional principles as practiced by Traditional Societies that have stood the test of time is incredibly important today as our modern lives are filled with half truths about wellness.  With all the knowledge I've accumulated regarding children's health and wellness, I've become known locally as a kind of "Wellness Maven".  This was right up my alley, having come from a medical family where both my Father and brother are MDs. Through this blog, I am taking my lay role as health maven international!
Where to Get Started on Your Journey to Your Best Health
Not sure where to start?   My book Get Your Fats Straight is the place to begin because if the fats aren't right in your diet, you can eat organic, fresh, whole food everything and it is doubtful you will achieve the health you seek.  I know this from personal experience!
The video below on the basic concepts of Traditional Diet will also get you started in the right direction.  To check out the library of over 90 free videos on various Traditional Cooking techniques, check out my YouTube channel.
I hope you enjoy the basic truths about wellness that are discussed here.   Join the conversation!
Sarah, The Healthy Home Economist