Raw oats (sometimes sprouted or presoaked) are popular in the health community as an addition to smoothies, bars, bites, and other dishes, but is this a healthy practice?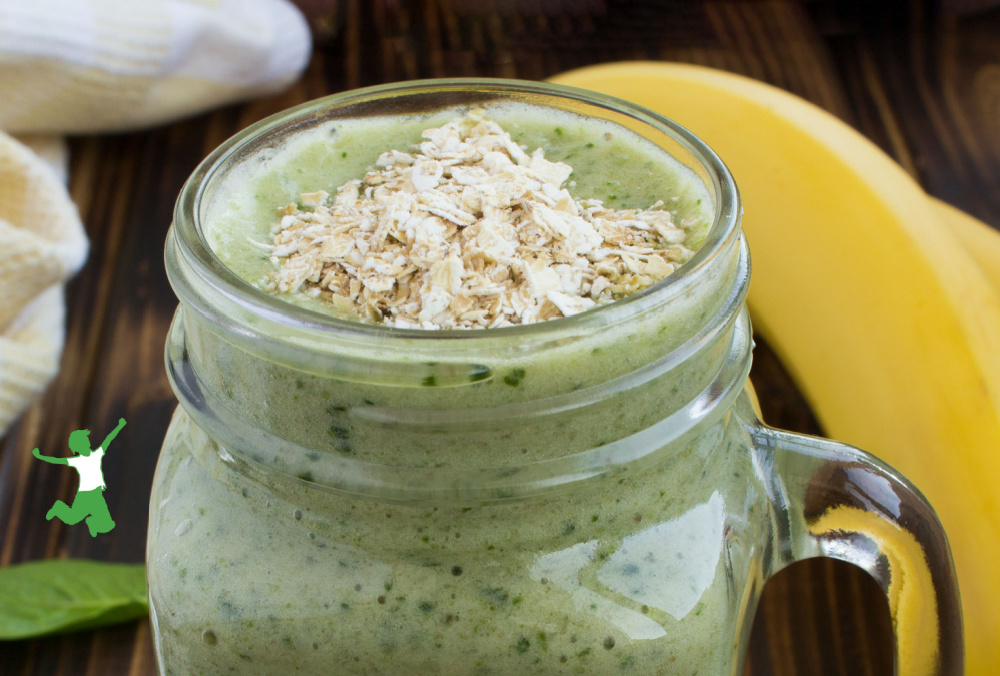 Perhaps you've noticed as I have that raw oats have become the darling ingredient of so many foods marketed as healthy over the past few years.
In particular, many recipes by whole food influencers commonly contain raw oats, usually added to smoothies or protein bars/bites.
Sometimes the oats are sprouted or presoaked first, but they are still raw…in other words, not cooked before consumption.
This would include raw sprouted granola or presoaked (but still raw) granola. These foods have become quite popular in the traditional food community in recent years.
The truth is that oats are never healthy in raw form. Soaking or sprouting helps but it is not enough.
In other words, eating "overnight oats" that are soaked but not cooked is not a traditional practice. Ancestral societies did not ever consume oats in this way.
Unless Oats are Cooked, Anti-Nutrients Are NOT Fully Deactivated (even if Sprouted or Soaked)
Oats are exceptionally high in anti-nutrients such as phytic acid. This substance is not only irritating to the gastric tract but also blocks the absorption of all the wonderful minerals in the oats themselves!
In other words, by eating raw oats, you are getting exactly the opposite of what you think you are achieving nutritionally!
While eating raw oats in a bar or smoothie every once in a while is not going to harm most people if they have a healthy digestive tract, it can really kick off an inflammatory attack for those that are sensitive.
Even those "who can digest a brick" so to speak, risk the development of intestinal diseases. This includes IBS, colitis, and others if consumption of raw oats occurs regularly over a period of time.
Remember, this damage can occur even if the raw oats are presoaked or sprouted first!
Toasting or Baking Is Insufficient
Note that toasting or baking sprouted or soaked oats is also an insufficient method for completing the deactivation of the anti-nutrients according to the Weston A. Price Foundation. (1, 2)
The oats need to be cooked thoroughly in water after soaking or sprouting. This is easiest to accomplish on the stovetop.
Please share the one-minute video below with friends and family who are eating raw oats thinking it is a healthy practice!
Here are a few recipes on how to prepare oats properly. They are easy on your digestive tract and optimally nourishing!
(1) FAQ-Grains, Seeds, Nuts, Beans
(2) Oatmeal Tutorial