How to optimally prepare meat to preserve the most nutrition and stretch the food budget as far as possible according to the wisdom of traditional cooking.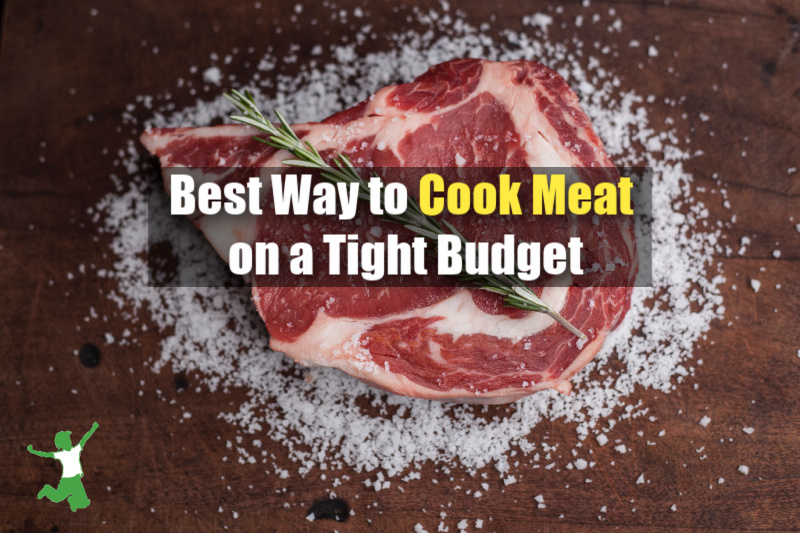 Good quality meat is arguably one of the most expensive items on the weekly shopping list. Eliminating it to save money during challenging economic times is not wise, however. Lack of meat in the diet can compromise health in ways that are difficult to salvage later.
For example, a recent long-term, peer-reviewed study of 55,000 people found that plant-based diets have a dramatically higher risk of bone fractures.
Thus, while meat that is grassfed and ethically sourced is expensive, it is critical to a nutrient-dense diet.
While the amount of meat can be minimized with strategic use of properly prepared beans and other nutritious legumes, nothing (even carefully synthesized plant-based meats) can compensate for the health-enhancing benefits of the complete proteins in real meat.
Traditional societies instinctively knew that meat was important to health. Thus, they developed methods for stretching limited meat in such a way that it was optimally nutritious and digestible.
Cooking Meat to Stretch the Food Budget
Two of my grandparents were born in 1890. I remember talking with my Grandmother about the difficult economic times she endured as a child. Her immigrant mother from Ireland worked to support her and four other siblings on a poverty-level income.
She always told me that they cooked their meat in water to make stews and soups. They never roasted meat cuts or fried it as is popular today. In other words "grilling out" is definitely a modern cooking style!
She explained that this was the optimal way to cook meat to ensure that you receive the most nutrition.
In short, boiling meat on low heat is the best way to feed and nourish as many mouths as possible with very little money.
Interestingly, despite Grandma's understanding that cooking meat in water is the best way to make it stretch as far as possible, I never remember her making stews or soups! She always fried meat up in a pan as I recall. Perhaps this was cathartic…helping her move past uncomfortable memories of hunger during her childhood.
Meat Frugality 101
The interesting video below emphasizes this important aspect of traditional cooking. It overviews recipes from the late 1700s, the early Industrial Revolution. During this time, the frugal aspects of preparing meat became especially important.
Job losses and the closure of small businesses due to early urban factories caused many to fall into poverty.
During this time, soups or stews are emphasized as the optimal way to cook meat. Authorities actively discouraged roasting or frying.
The pamphlet The Soldier's Friend written in 1798 outlines this important point. It includes a recipe that can feed hundreds of soldiers with a minimal amount of meat.
To boil the meat is therefore the mode of cooking which ought to be the most generally used in the army.
There are also commands from officers from the upper echelons of the military to the lower officers to only provide soldiers with equipment to boil meat, never to fry it.
It is during this time period that soup kitchens or "soup shops" begin popping up in London. These charities also focused on soups and stews as the most efficient way to cook meat.
Note the recipe from the Birmingham Soup Shot in the image below that includes only 80 pounds of beef to make 160 gallons of soup! If the meat was fried, it would serve less than a hundred hungry people.
However, by cutting the meat pieces small and cooking it in water with plenty of vegetables, the soup serves several hundred. At the same time, all the nutrition from the meat is preserved in the cooking water and not lost via the inefficiency of a frying pan or oven.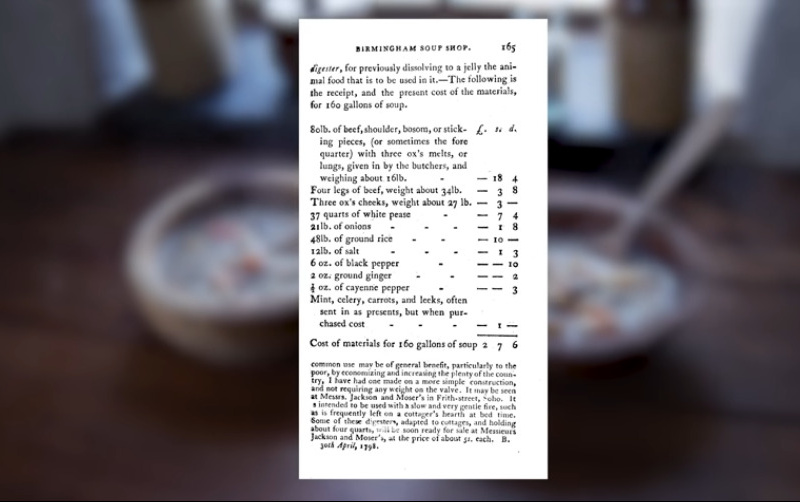 Frying and Roasting Displaces Boiling
It is important to note that boiling meat continued as the preferred method of cooking until after the Great Depression and World War II.
At this time, factory farming gradually became more commonplace. This resulted in all types of meat becoming widely available at low supermarket prices. It also resulted in the horrific abuse of animals that has understandably generated such a backlash in recent years.
This cheap meat from factory farms does not compare in quality to pastured, ethically raised meats. Hence, the disconnect when people first seek grassfed meats that are more nourishing and filling, but also more expensive.