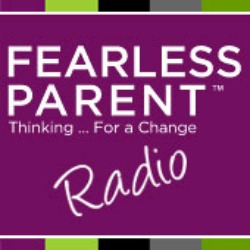 In this latest episode of Fearless Parent Radio, I tackle the subject of adrenal burnout (do you know the little known symptoms?). The interview features Nora Gedgaudas, CNC, CNT, best selling author of Primal Body, Primal Mind. Nora has just returned from a whirlwind book tour of Australia!
Nora's most recent book tackles the issue of adrenal fatigue. It is a provocative read about the latest and greatest thinking on this modern day epidemic: Rethinking Fatigue: What Your Adrenals are Really Telling You and What You Can Do about It.
The unfortunate truth is adrenal-related issues and burnout are poorly understood. Worse, most conventional healthcare providers still practice using outdated theoretical models from the 1950s, which fail to hold up in the face of modern stress physiology. In fact, the vast majority of so-called "adrenal burnout issues" have nothing whatsoever to do with the adrenal glands themselves!
Do You Have Adrenal Burnout Bigtime?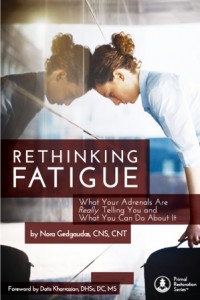 Nora Gedgaudas' new book offers those who are desperate for answers with a cutting-edge paradigm that will not only help modernize adrenal concepts, but will also help individuals better identify what type of "adrenal disregulation" they have and what to do about it.
Whether you are concerned about the health of your adrenals, currently attempting to recover from adrenal burnout, or know someone with this problem, you are guaranteed to be blown away by what Nora has to say in our discussion!
Nora's book is chock full of need to know info on this important topic of our time, so be sure to check it out for all the latest thinking and recommendations on preserving, enhancing, and resurrecting (if necessary) your adrenal health.
Click here to listen in or download via iTunes or Podbean.
I hope you enjoy it!

More Information
Signs of Vitamin D Deficiency Most People Miss
Adrenal Fatigue: A National Epidemic