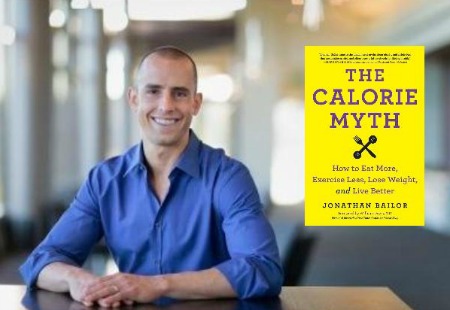 Last week I had the opportunity to chat with Jonathan Bailor on his extremely popular iTunes podcast the smarter science of slim.
Jonathan is a nutrition and exercise expert and former personal trainer who specializes in using high-quality food and exercise to simplify wellness. He has registered over 25 patents and is the author of The Calorie Myth, due out from HarperCollins on December 31, 2013.  Besides hosting a popular, syndicated wellness show, Jonathan also serves as a Senior Program Manager at Microsoft, blogs on The Huffington Post, and consults for organizations around the world.
Soooo, when Jonathan contacted me about being on his show, it took about 3 nanoseconds before I said, "Absolutely"!
Jonathan is one really smart guy and during the interview, asked one of the best questions ever posed to me, "Why is there such a huge divergence of opinion between really smart people in the health and nutrition world?"
This is such a great question – one I have often pondered myself and perhaps you have too.  I hope you will find my answer to this and the other questions Jonathan asked to be both interesting and compelling to think about.
Listen to the full interview via the embedded program below.
I hope you enjoy it and be sure to post any questions you have in the comments section!