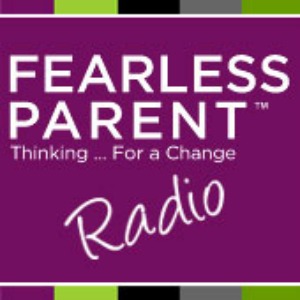 Last month marked my very first podcast with Fearless Parent Radio, a provocative weekly radio show that's on the pulse of new parenting. The tone of the cohosts is positive and compassionate, with an emphasis on health and wellness that is evidence based and informed by research, common sense, and traditional wisdom.
My guest was the smart, witty, and hilarious Dr. Kaayla Daniel who I am also glad to count as a friend.  Dr. Daniel is the author of The Whole Soy Story which is a must read for anyone who might still be under the impression that soy is a healthfood.
Dr. Daniel has also recently finished the book Nourishing Broth: An Old-Fashioned Remedy for the Modern World with co-author Sally Fallon Morell, President of the Weston A. Price Foundation.  I received my preview copy of this fascinating book just a few weeks ago, and I look forward to sharing more about it in the coming weeks as we approach its release date in September.  Make sure to get on the list for preorder information by clicking here.
During our Fearless Parent discussion, Dr. Daniel and I chatted about the Meatless Mondays trend and why it isn't as green a habit as it is portrayed to be.  Some of the topics we covered include:
Why the true threat to our environment is not animals.
Why plowing pastures and rangeland to plant crops is not sustainable and won't do much to feed the hungry and save the environment.
How America's topsoil has been devastated by mono cropping and how animals are the key to restoring the health of our soils.
Why if people give up meat via Meatless Mondays, the alternatives: grains, beans and tofu are not a good option for seekers of truly vibrant health or those concerned with the environment.
Click here to listen in or download via iTunes or Podbean.
I hope you enjoy it!