Table of Contents

[Hide]

[Show]
Tricky labeling bait-and-switch to watch out for when buying organic, grassfed, unhomogenized whole milk yogurt from the store.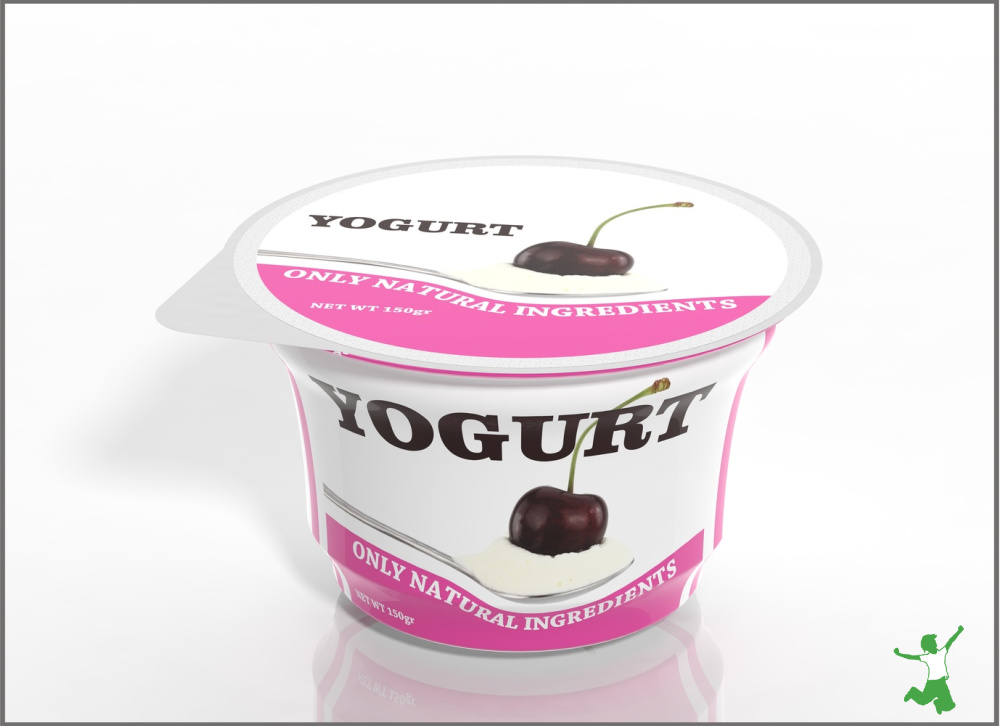 I recently purchased a container of organic, whole milk, unhomogenized grassfed yogurt when I ran out of my homemade 24-hour yogurt.
I got totally scammed!
Check out what brands are now doing to supposedly "whole milk" yogurt.
This stuff is actually lowfat!
Given that lowfat yogurt is unhealthy especially for pregnant women, this is a serious problem that consumers need to know.
They are watering down the whole milk with nonfat milk, but still calling it "whole milk" yogurt on the front of the label.
The Nutrition Facts and ingredients labels reveal the deception on the front of the container.
Ingredients Listing
The first clue that some brands of whole milk yogurt are not what they seem is found by examining the ingredients.
The only type of milk that should be in whole milk yogurt is….<drumroll>…whole milk!
If there is lowfat or nonfat milk listed as well, the whole milk portion is watered down.
This is a trick companies have been doing to extra virgin olive oil for many years. They water down the olive oil with cheaper oils (usually toxic canola oil). However, the label still identifies the oil as extra virgin olive oil only.
Nutrition Label
The deception becomes even more clear when you adjust for the different serving sizes (as necessary) to determine how much cream has been skimmed.
For example, Nancy's brand of "whole milk yogurt" is 170 grams per serving.
This is 69% of the 245 grams per serving of the authentic brand Seven Stars whole milk yogurt.
Thus, the total fat per serving for Nancy's should be 7.6 grams (69% of the 11 grams in Seven Stars) yet it is only 6 grams.
This is a 21% reduction in the amount of cream in the yogurt!
SCAM.
Nancy's brand is literally skimming off some of the cream, cheapening the product and pretending it is still whole milk yogurt when, in fact, the yogurt is now lowfat.
Nancy's Spin-Happy Email Response
Below is a copy of the email from Nancy's in response to the information shared in this article.
Nicely couched spin, if you ask me!
"We're in compliance with regulations" is not a response, it's an excuse.
Earth to Nancy's … just because you meet the bare minimum for what is allowed to be labeled "whole milk yogurt" doesn't give you permission to water your milk down and literally remove the most nutritious part of the milk … the cream!
We see you!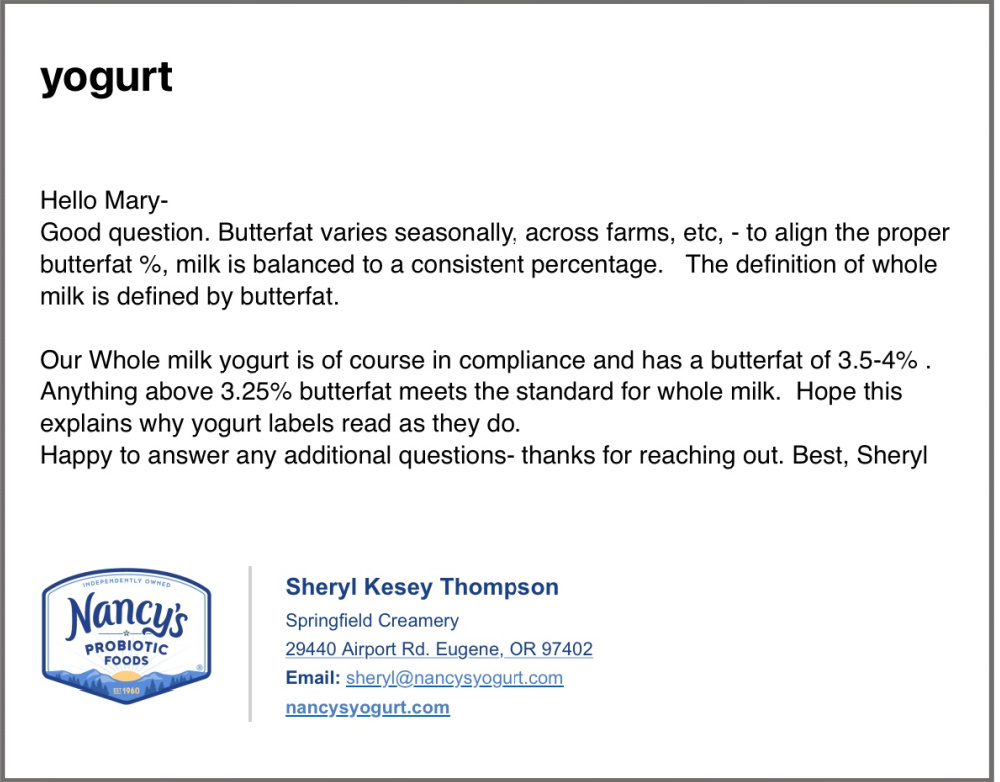 Food Supply Degradation
Buyer beware. The degradation of our food supply continues with no end in sight and this includes organic brands.
Be on your toes and keep checking those labels even for brands that you've purchased for years.
Inflation and supply chain pressures are cheapening foodstuffs at a rapid rate.
Here's the full video of what I discovered below with a comparison to one of the best yogurt brands to look for instead.