Sarah's favorite health and wellness products for 2023. Great ideas for home or for friends and family as holiday gifts!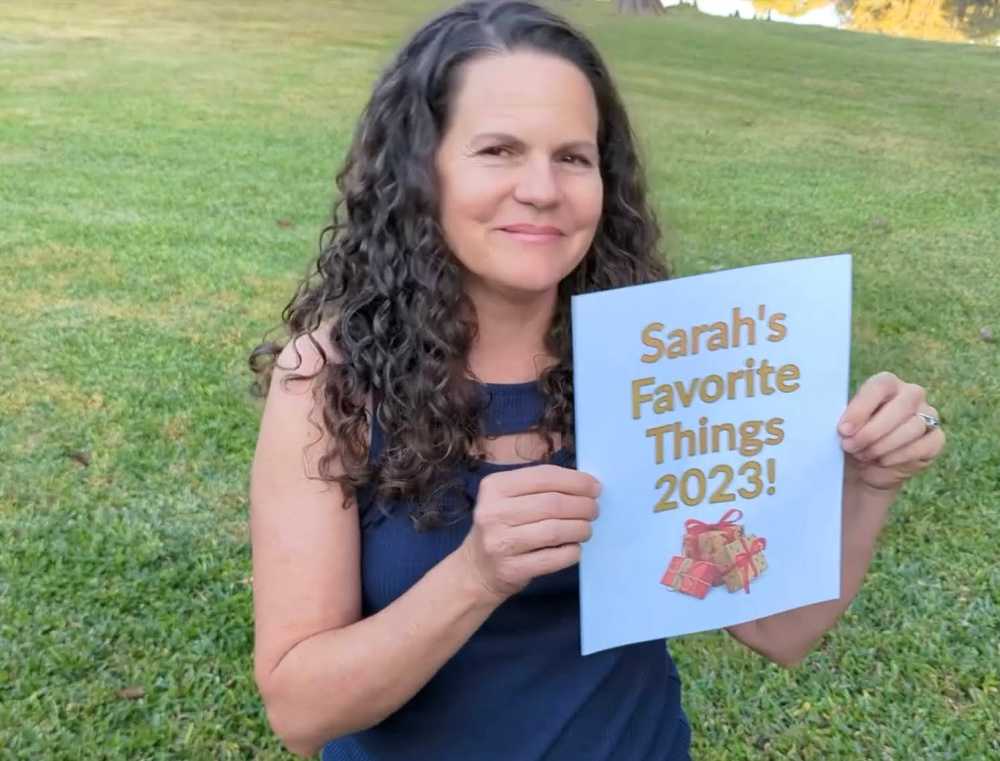 The 2023 annual list of "Sarah's Favorite Things" is here!
This is the seventh year I've put out this list, and it is a reader favorite that I really enjoy putting together 🙂
I've got a lot of new things to share with you this year. I keep a draft of this post going all year long, adding to it whenever I come across a new idea or product that is worth sharing.
To qualify for this list, a food and health-related product must be excellent quality, affordable, planet-friendly, and wellness-enhancing.
No green-washing allowed!
I hope you enjoy browsing through and find a few of these ideas helpful as well for the upcoming gift-giving season.
Healthy Home Plus!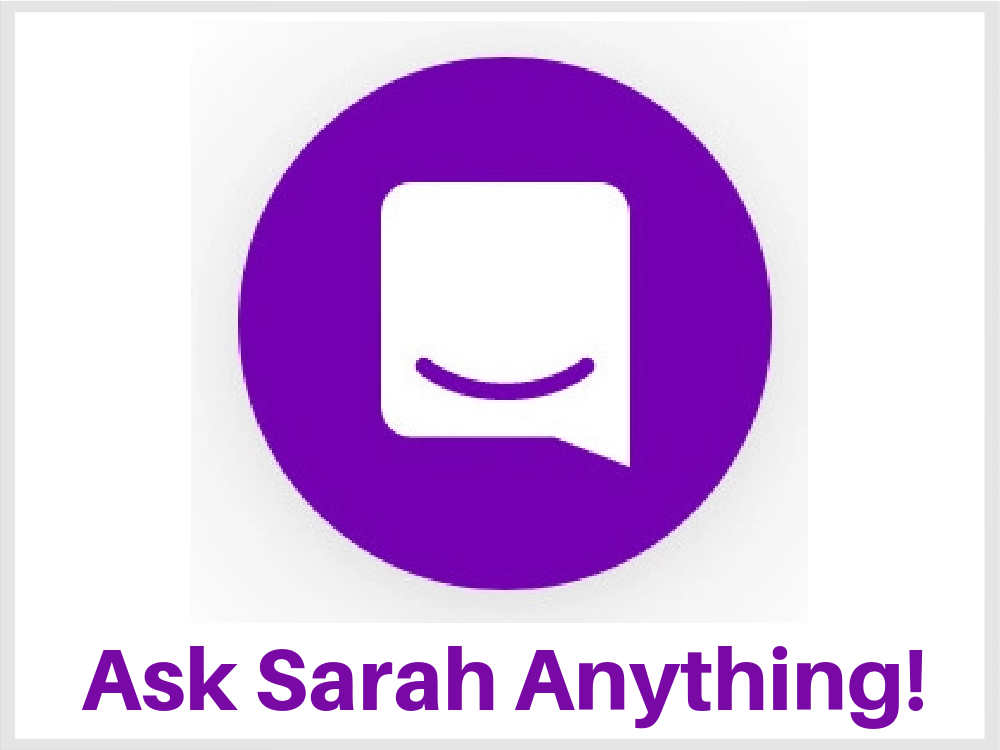 For health-conscious family and friends on your list, a subscription to Healthy Home Plus may be the perfect fit!
Since Healthy Home Plus was started four years ago, members have shared with me that their favorite feature (besides no ads and extra content) is asking questions via the purple chatbox about whatever wellness questions or traditional diet issues are on their mind.
I answer every single member question myself!
Had a recent doctor visit? I'm happy to give you my two cents on what you were told (or not told).
The chatbox on the lower righthand corner of the screen is also the place to request vetting of products or supplements you are considering but aren't quite sure are safe or legit.
Healthy Home Plus also includes 250+ articles in the member library with eBook downloads and personalized tagging of favorite recipes and content.
Must-Have Children's Book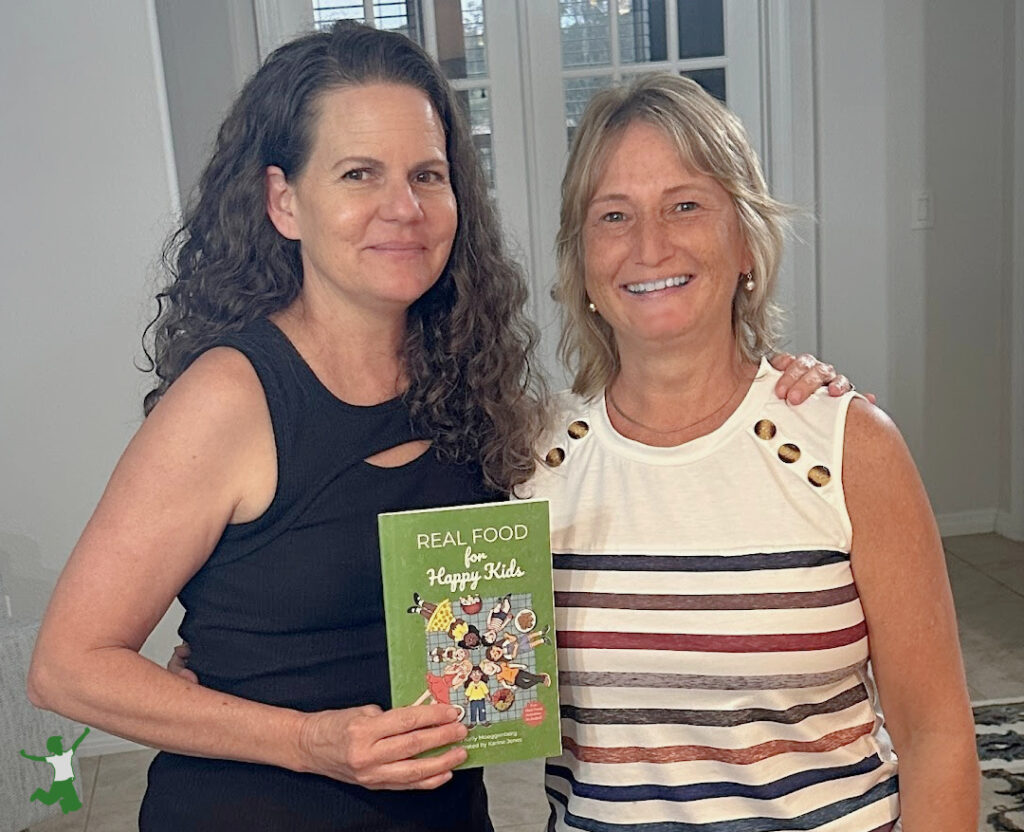 Kelly the Kitchen Kop, my dear friend of many years, has just released the amazing children's book Real Food for Happy Kids.
This is THE book I wish I had to read to my children when were young! It actually brought tears to my eyes when I first read it.
Real Food for Happy Kids charmingly simplifies the foundational principles of traditional food into rhyme that children can easily remember.
I highly recommend it to parents and grandparents as an invaluable tool to help form and inspire wise eating habits from an early age for a lifetime of health in both mind and body.
I spent time with Kelly recently over an amazing dinner and got my copy signed. This book is a treasure!
EMF Blocking Hoodie
An EMF-blocking hoodie is an essential piece of clothing these days, in my opinion. It is very useful when traveling in airports that have such concentrated exposure to 5G (gives me headaches!).
Flying at high altitudes is also an exposure risk, so this type of outerwear is great to have during long flights as well.
For daily use, an EMF-blocking hoodie is a good choice whenever exposure needs to be reduced in a high-density area such as downtown in large cities.
They also are great to have if you work in a building or stay in hotels with cell towers nearby or antenna on the roof. They mitigate Wi-Fi exposure in these situations as well.
EMF Blocking Belt Bag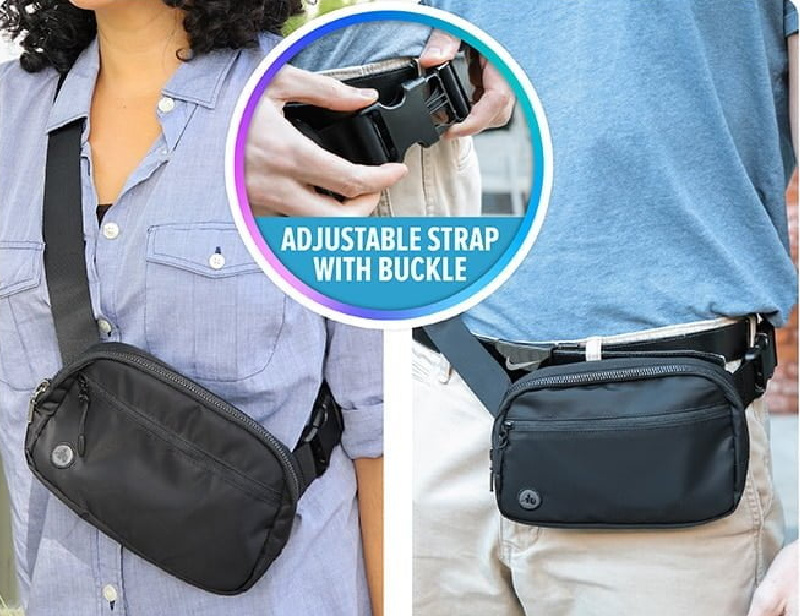 Belt bags, aka the "fanny packs" of the 1980s, are all the rage again! I am seeing them everywhere!
If this trendy accessory is on your gift list this year, why not get one that has EMF protection since these bags typically carry a cell phone in close proximity to the vital organs?
This is the EMF-blocking belt bag I recommend from a local company I've supported for many years.
Perfect Magnesium Supplement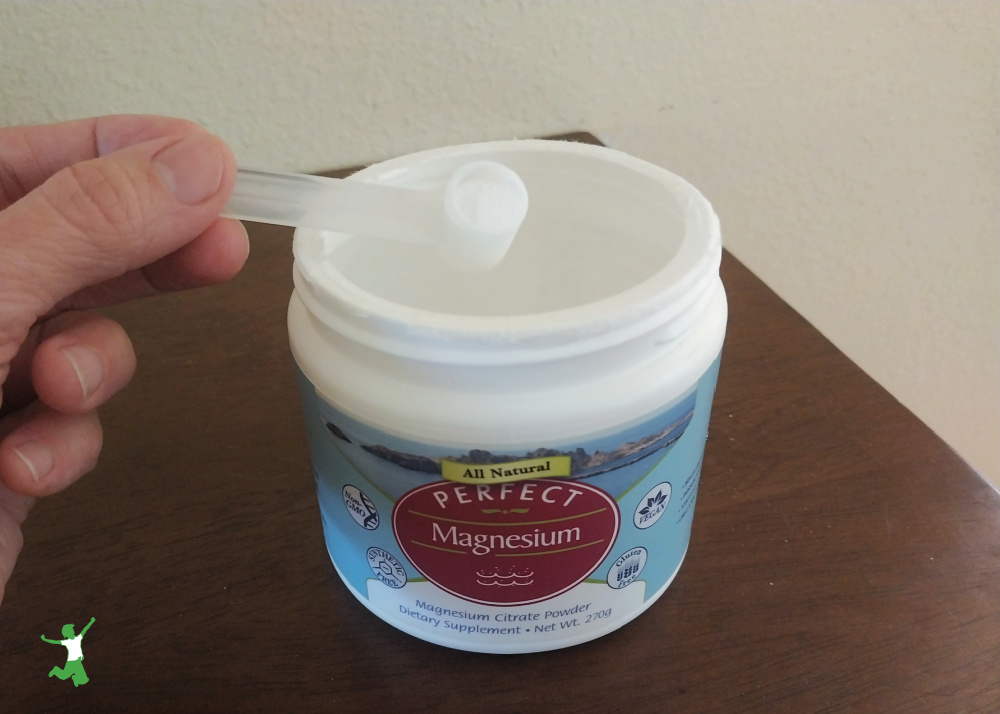 I started taking Perfect Magnesium Citrate this year to boost EMF resistance with 5G now everywhere in urban (and even residential areas) as it is a natural calcium channel blocker.
I put a tiny scoop in my morning latte or water bottle. It has virtually no taste and can be mixed in whatever beverages you prefer.
This clean, tested powder (with no unwanted ingredients typical for most magnesium supplements) is an easy way to get sufficient amounts of this critical mineral that is involved in more than 300 enzymatic reactions in the body.
Getting enough magnesium today is more critical than ever with the daily EMF onslaught many of us deal with as it is a natural calcium channel blocker.
A primary way EMFs damage or mutate cells is by forcing excess calcium past the cell wall. Enough magnesium combats this very effectively!
Garden Grow Hose Filter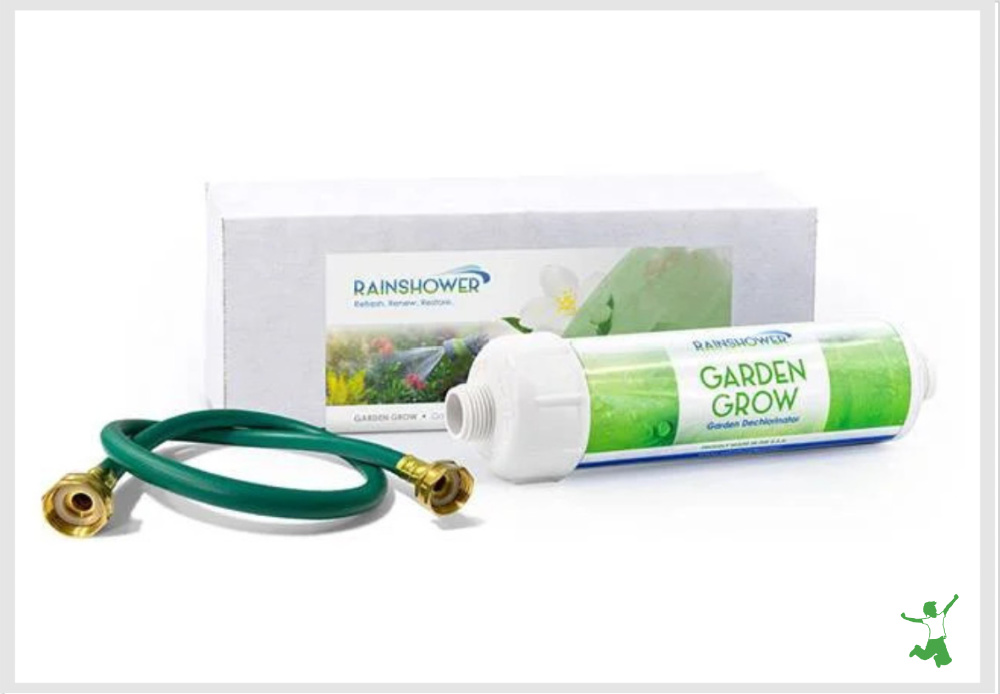 If you are on treated city water, it is important to water your edible garden with purified water.
The Garden Gro hose filter is my pick of the inexpensive technologies out there for this purpose. No tools are necessary to quickly install.
It is effective at removing the chlorine that can kill soil probiotics and worms to allow maximum growth of your garden plants. Protects ladybugs and bees too!
This hose filter is a great option for filling kiddie pools and water containers for pets and chickens too.
Baja Gold Solé Water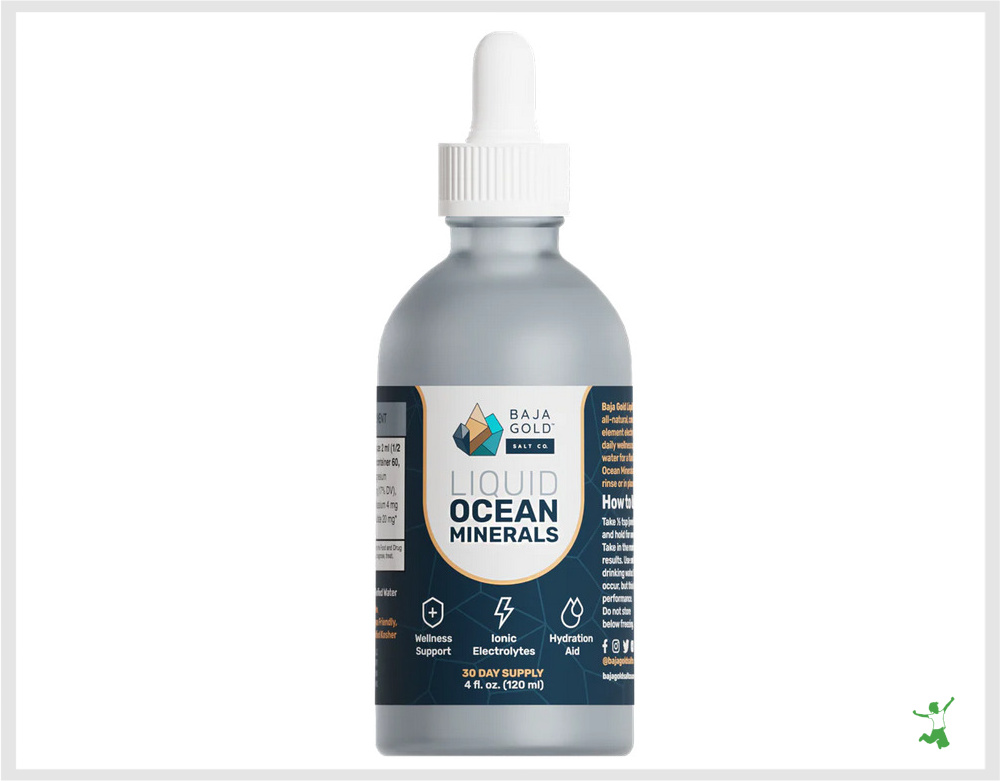 While it is simple to make your own solé water, if you wish to give it as a gift to a long distance friend, it is easier to ship a bottle of the Baja Gold Liquid Ocean Minerals Solé Water.
Baja Gold sea salt is the most mineralized sea salt available (over 90 trace minerals), and it is tested free of the contaminants that plague so many sea salt brands today.
Solé is a super saturated salt solution that is a safe, easily absorbed colloidal supplement to ensure your body is getting sufficient trace ionic minerals for optimal function.
I sent my Mom a big bottle last year and she loves it! She keeps it on her nightstand and takes 10 drops under the tongue first thing in the morning and last thing before bed.
Cinnamon Sourdough Bagels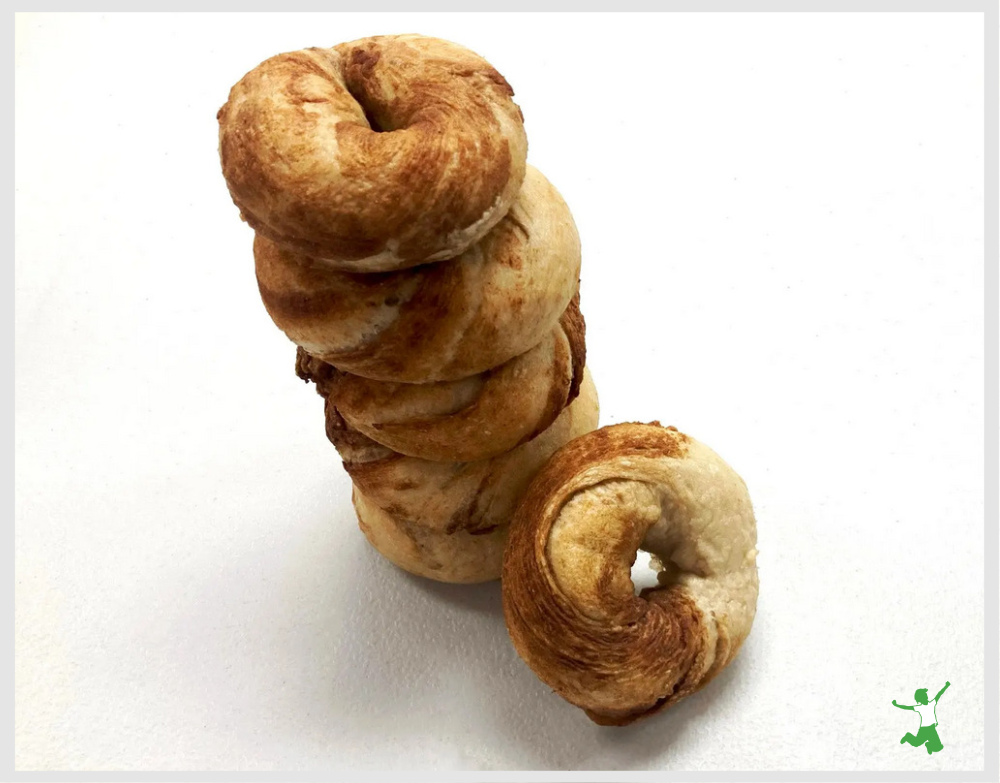 If you're looking for a quick easy breakfast, these cinnamon sourdough bagels are one to try!
Sweetened with mineral-rich date sugar, they won't shoot your blood sugar to the moon and are a fabulous and healthy alternative to processed versions sweetened with GMO sugar and loaded with additives from Starbucks, Panera, or the supermarket.
I recommend slathering each toasted half with a generous pat of butter 😋
Tongue Cleaner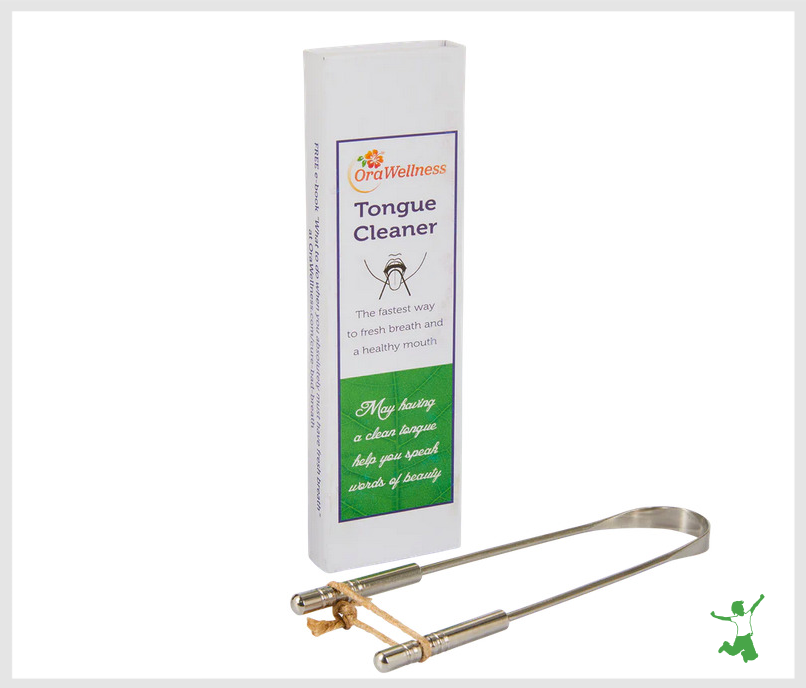 Dentists recommend brushing the tongue for optimal dental hygiene. The tongue can harbor cavity-causing bacteria and soft plaque just like the teeth and gums.
In Ayurvedic traditional medicine, an actual tongue scraper was used for this purpose.
The best tool I've found based on this ancient practice is the Orawellness Tongue Cleaner made of surgical stainless steel.
In my experience, this type of tool works far better than a toothbrush!
Ice Booties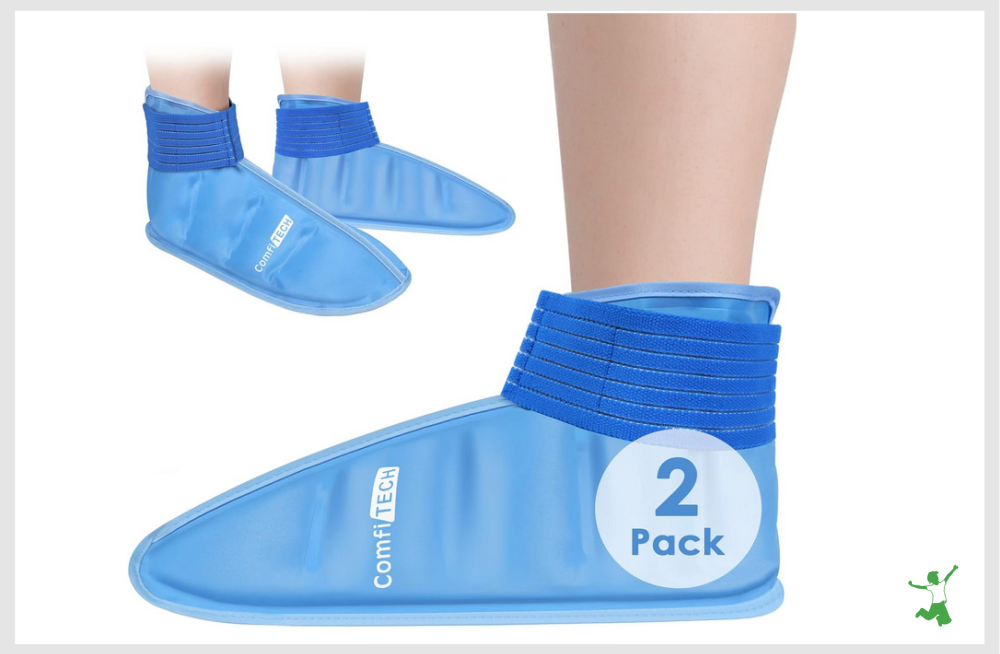 I got these ice pack cold therapy booties for my husband's birthday this year, and he loves them!
They soothe tired, sore, or swollen feet and help recovery from injuries like plantar fasciitis, tendonitis, and heel spurs. They are helpful after exercising too such as running or jumping rope.
Each ice bootie reaches high enough to fully cover the ankles, and so they are helpful for Achilles or ankle injuries as well.
They are simple and easy to slip on while reading a book or watching a movie. Keep them in the freezer for quick use whenever you need them!
Indoor Insect Trap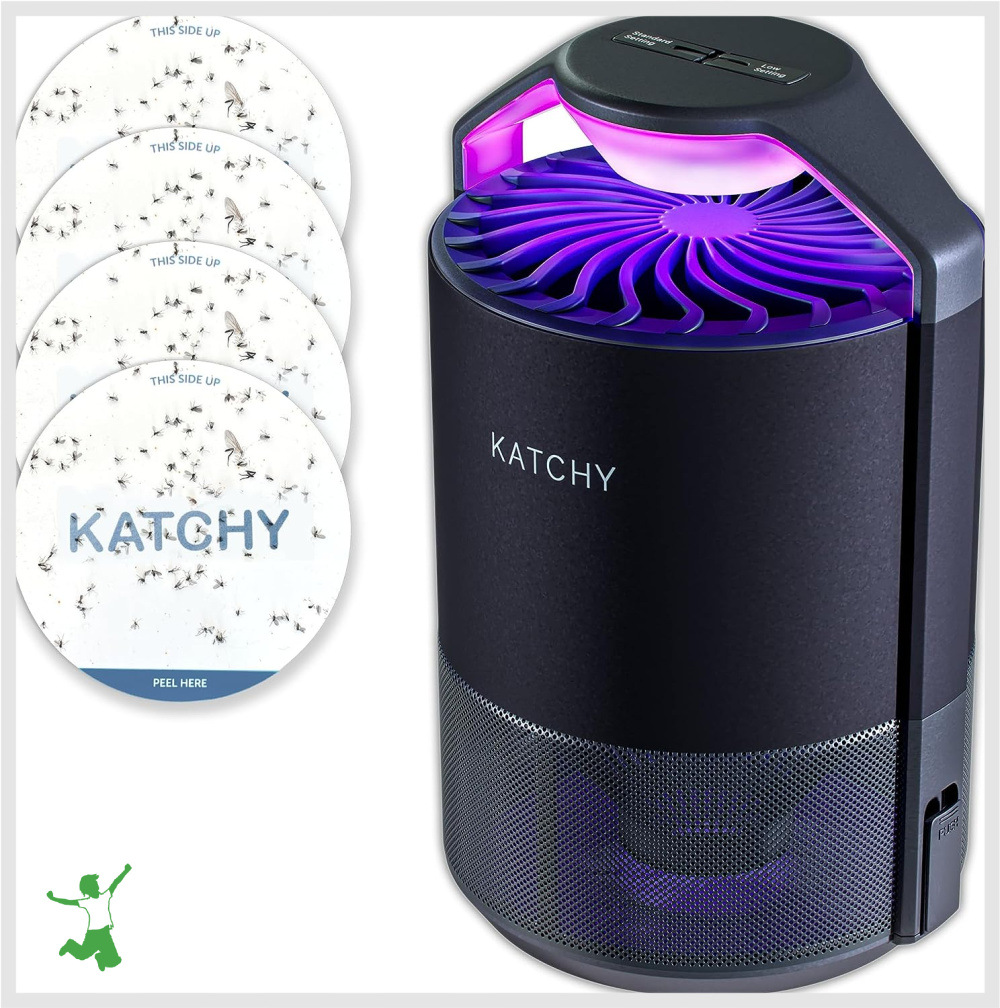 We've been using the KATCHY Indoor Insect Trap for the past year or so, and love it!
It is a zapless system that attracts all manner of small bugs using a combination method of apple cider vinegar added to the top and a UV light. Thus, the unit attracts using both smell and sight.
If you have a problem with mosquitoes, gnats, fruit flies, moths, or other types of small bugs (except house flies) sneaking into the house or garage, this trap helps resolve the problem fast.
Backyard Beehive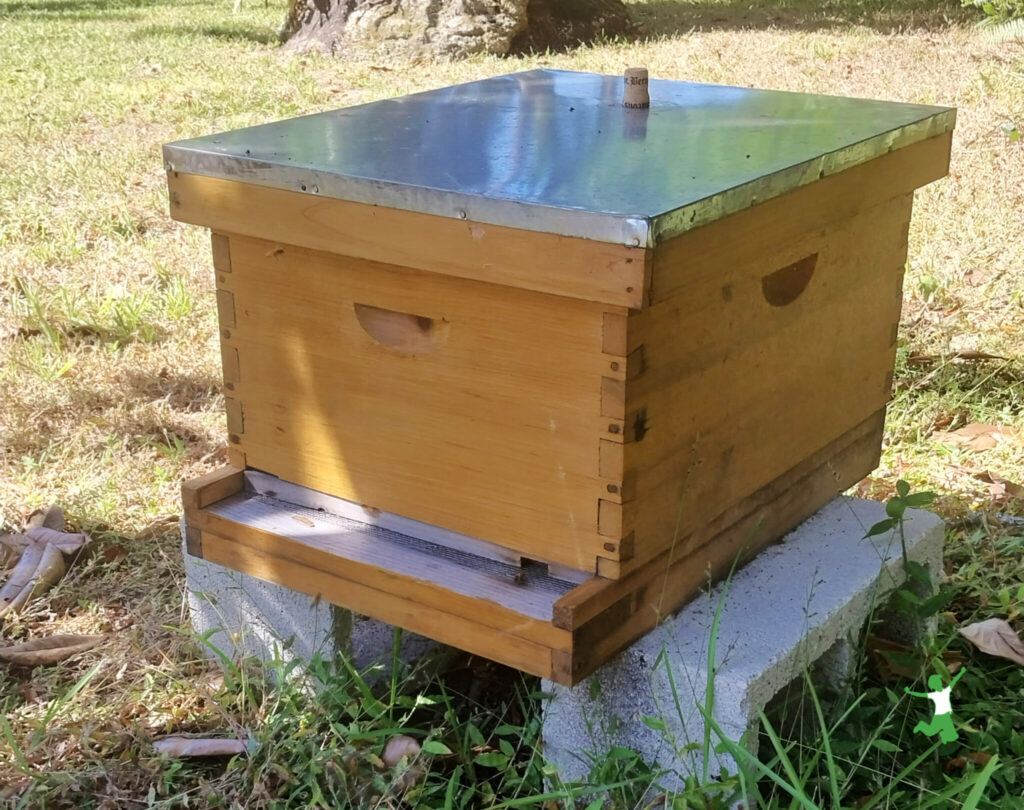 I've written a number of posts this year about my new backyard beehive. Some of you have asked where I purchased the beehive kit itself.
I recommend this solid wood Langstroth beehive and will be purchasing a second one in the Spring to create a new colony from my existing hive (which is getting fairly large).
Producing your own raw honey at home is a relaxing hobby that facilitates health in so many ways not just for your own family, but the entire community too!
Natural Pet Care Products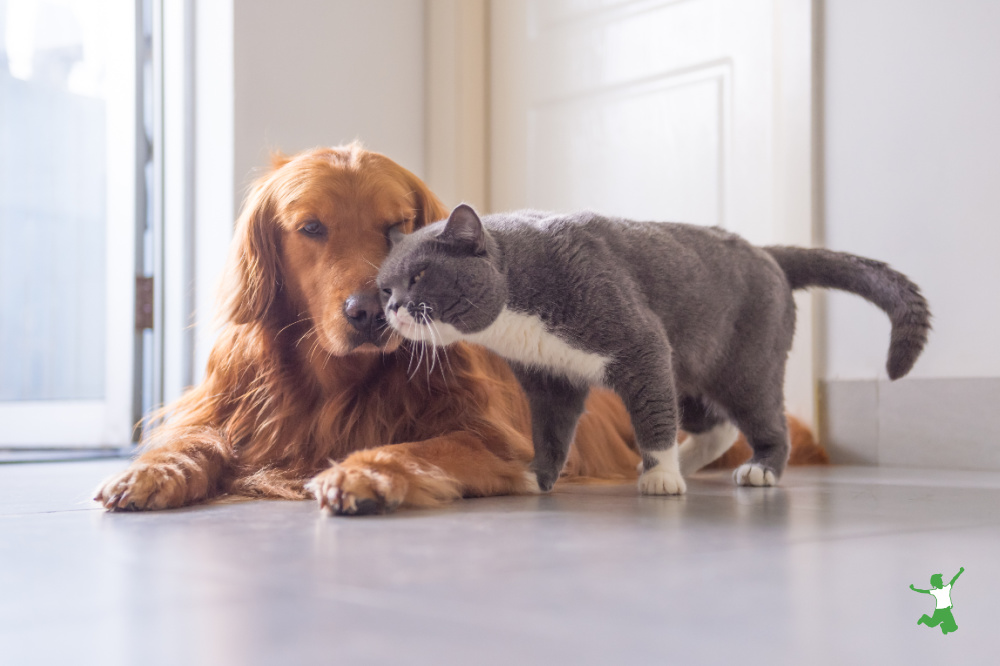 Caring for our pets holistically is a growing trend as animal lovers realize that the conventional products in pet stores are quite toxic and best avoided!
This line of natural pet care products consisting of holistic salves, shampoos, extracts, sprays, powders, rinses, tonics, and toys is the best I've seen for sourcing safe alternatives for our furry friends.
Safe Parchment Paper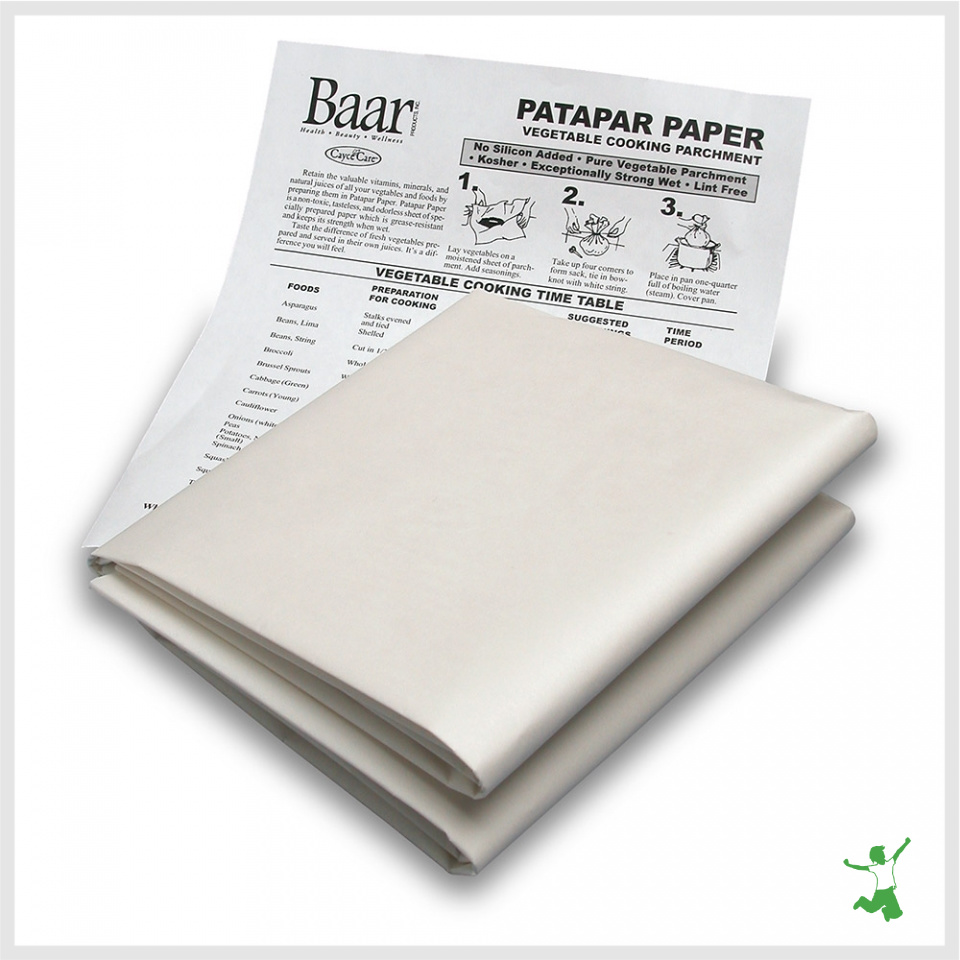 A few months ago, I wrote an article on why ALL brands of parchment paper are dangerous to use because they are coated with toxic silicone (aka, siloxane or synthetic rubber).
At the time of that writing, I did not have a good alternative other than the old-fashioned method of "greasing and flouring" muffin tins, cookie sheets, and bread pans.
However, I've recently come across an excellent alternative thanks to an eagle-eyed reader who shared this product with me.
This brand of patapar paper can function just like parchment paper without the undesirable chemical coating. Use it for:
Steaming, Boiling, Baking and Cooking
Biodegradable
Quilon & Silicone Free (Uncoated)
Kosher Product
Made in the USA
I highly recommend it, and it isn't even expensive!
Safe and Healthy Sausage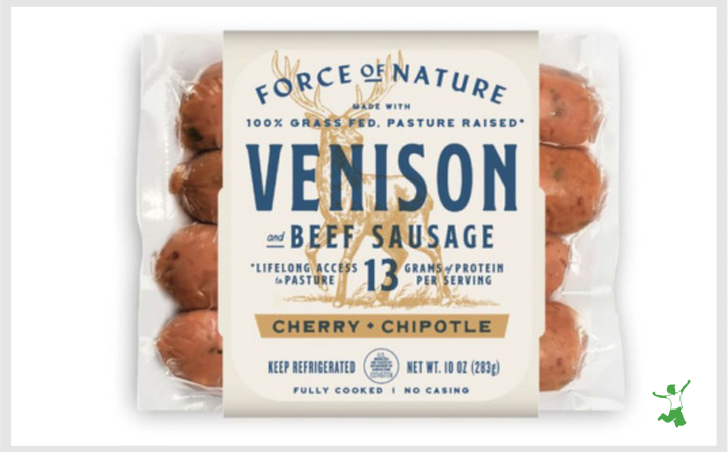 If you don't have a ready source of venison in your home, I wanted to share this brand of venison and beef sausage that our family is enjoying for breakfast and also our favorite venison and rice skillet.
100% pastured
Caseless (some sausage casings are toxic)
Organic, Non-GMO, No MSG, Non-irradiated Spices
No Antibiotics or hormones
Non mRNA animals
More Favorites!
If you need more practical home, food and gift ideas, here are links to my favorites lists from previous years! These ideas are as evergreen today as they were back then 😍