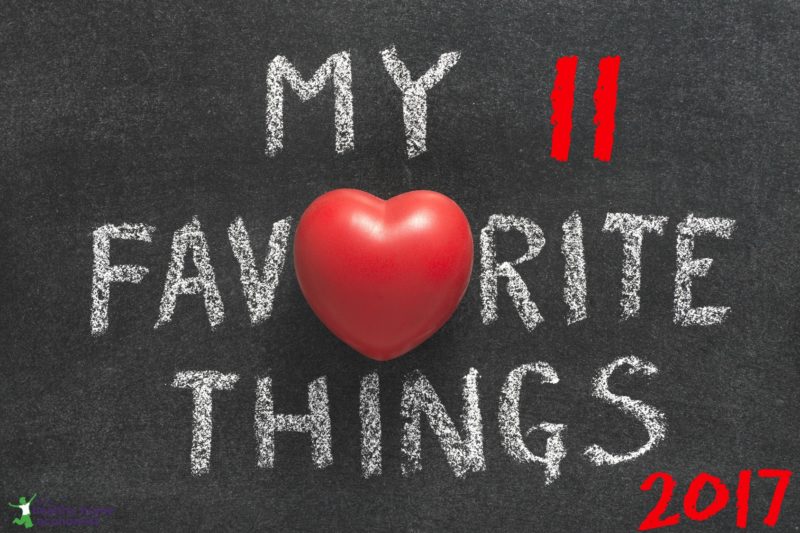 For those of you who remember the TV show Oprah, you might recall that she had a very popular end of year episode that showcased her favorite stuff from the previous 12 months. While I didn't watch Oprah on a regular basis, I did enjoy her "My Favorite Things" episodes as she really had an eye for cool items.
This year, I've come across 11 neat products that didn't nicely fit into a post of their own. So I thought I would list them all in a single article so that you could check them out. They are all affordably priced and many of them would make great gifts. If you are in need of a last-minute present, one of "my favorite things" from 2017 might fit the bill!
If you have come across some cool stuff over the past year, please list in the comments section for all of us to enjoy too!
Favorite Things for HOME
Dynatrap Mosquito and Insect Trap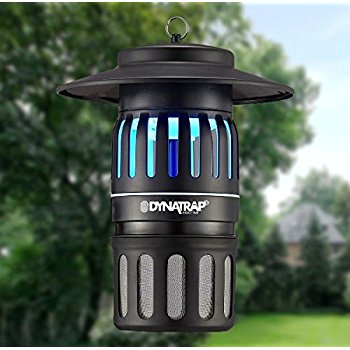 I've written before on how to heal mosquito bites naturally, but what about avoiding them in the first place? I've never had a good answer that was nontoxic and green until now! The Dynatrap Insect Trap is a nifty contraption that is attractively designed and can be hung, mounted or placed anywhere.
It very effectively catches and traps mosquitoes as well as dozens of other insects without any chemicals, toxic spraying or annoying zapping noises. Best of all, it doesn't harm butterflies or bees!
Mozzies and other nuisance insects are attracted to the ultraviolet light and then trapped in the bottom of the unit by a noiseless fan that whirls 24/7 keeping them from escaping. You empty it out every week or two.
That's it!
Keep it running all the time for best results. Within a few weeks, the mosquito life cycle is broken and your homestead is virtually bug-free! We have the 1/2 acre unit, but a smaller unit, as well as a large 1 acre model, are also available. This product is a MUST HAVE in my opinion if you have mosquitoes around your home.
We literally have NO mosquitoes around our home anymore since getting this unit right after Hurricane Irma to protect us from the mosquito explosion that occurred two weeks later from all the standing water.
Aquaponic Water Garden (self-sustaining fish tank plus organic sprouting planter)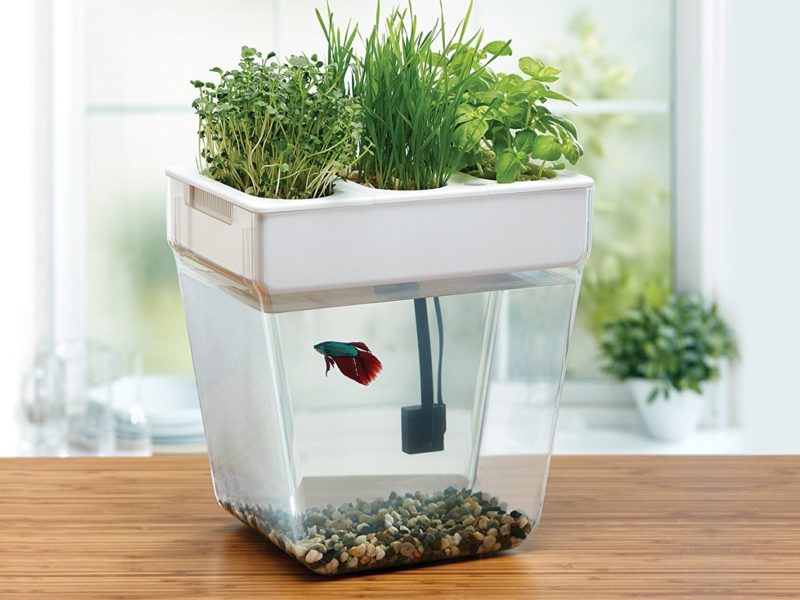 Many of you probably have had a beta fish before. We've had several in our home, and this nifty Aquaponic Water Garden takes it a step further transforming your fish tank into a mini-ecosystem. The fish fertilizes the organic sprouts and herbs which grow in an attractive planter on top of the fish tank.
The fish feeds the plants and the plants clean the water!
Great gift for kids!
Kids' Gardening Tool (Seeding Square)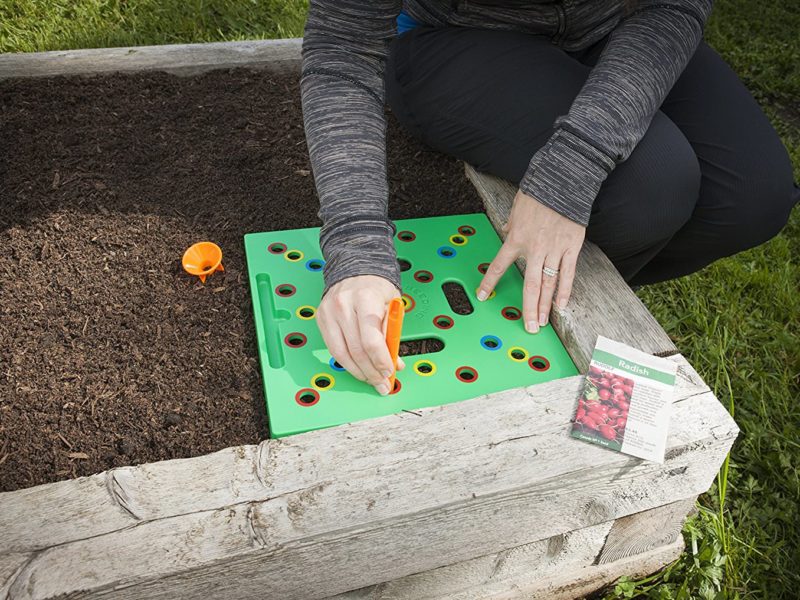 This nifty tool called the Seeding Square makes gardening simple and fun to learn especially for kids. The small one foot square tool visually shows the perfect amount of space to plant all types of seeds and seedlings when planting in a veggie garden. The kit comes with the Seeding Square tool with optimally spaced color-coded holes, planting guide, seed dibber (with depth markings), seed spoon, and seed funnel. Using this tool ensures that your garden is organized with no wasted space and results in more vegetables per square foot and fewer weeds!
Unbreakable, Nontoxic, Hot and Cold Beverage Mugs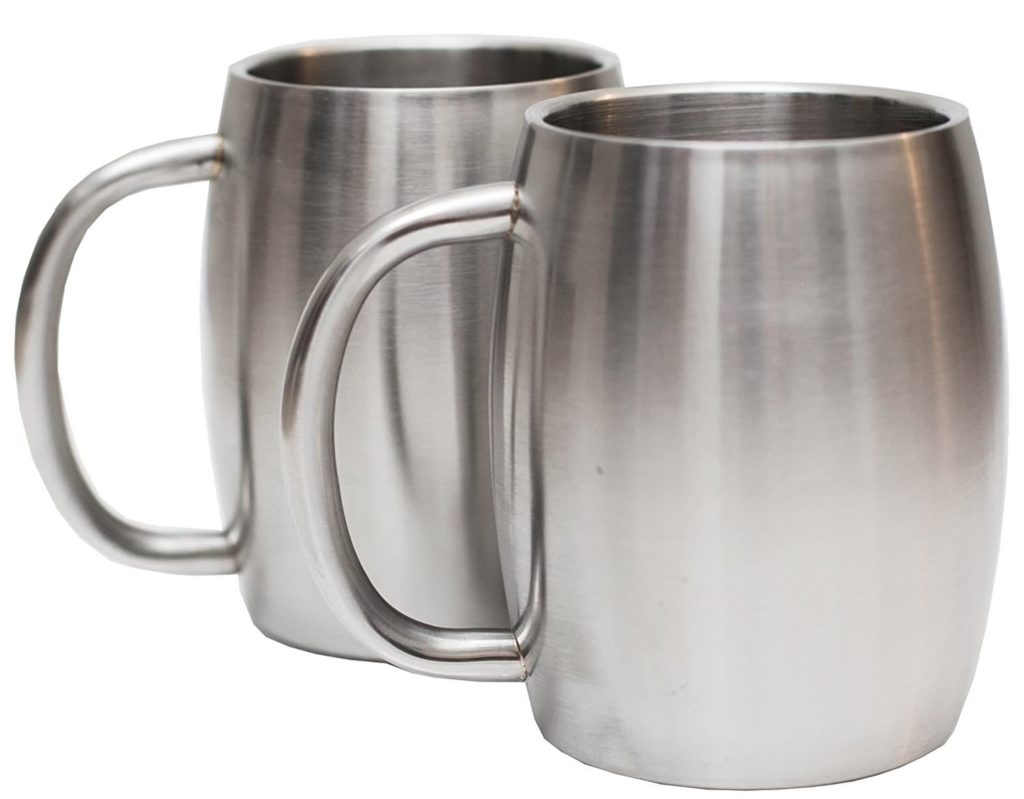 When my son went off to college this past summer, I wanted to get him large beverage mugs for his dorm room that were not made of plastic and were also shatterproof, easy to quickly rinse and wipe clean, durable and long lasting. I settled on these large, 18/8 304 stainless steel mugs. They are double walled with a vaccuum air seal to keep beverages hot or cold without any heat or condensation/sweating on the outside of the mug.
Perfect! He loves them. He uses them to drink his jars of EPIC bone broth (he doesn't have a kitchen), raw grassfed milk, and hot teas!
Cordless Electric Tea Kettle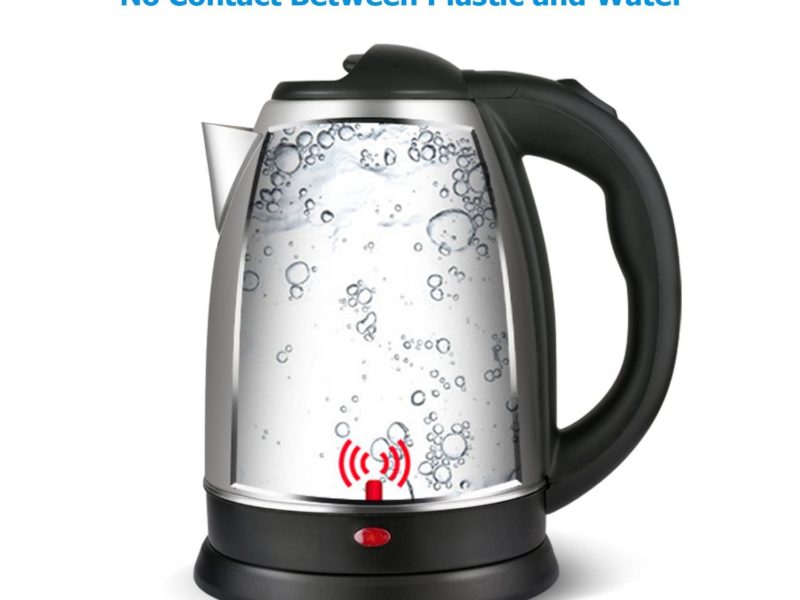 This cordless electric tea kettle with automatic shutoff heats water and other liquids faster than a microwave and is easy to clean. It was the perfect choice for my son's dorm room, but would be a great appliance to use anywhere including a full service kitchen. More convenient and safer than a traditional tea kettle on the stovetop. No need to ever use that nasty microwave again!
Alpaca Blankets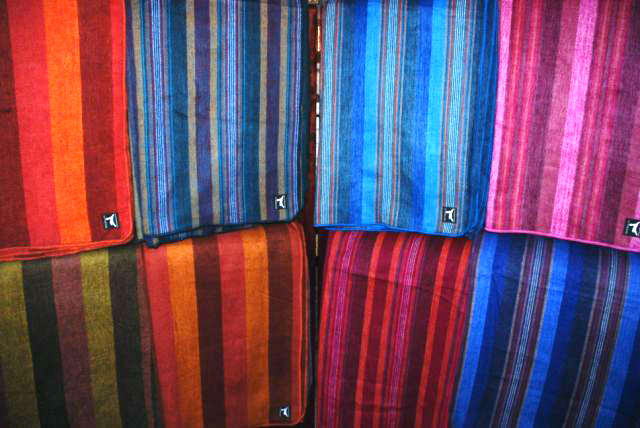 I was first introduced to alpaca blankets, socks and scarves at the annual Wise Traditions Conference in the vendor area. I bought a rich purple blanket for myself and have absolutely adored it for several years! Last Christmas (2016), I got each of my children one. In my mind, they are without a doubt the most beautiful, warm, itch free blankets I've ever come across anywhere! Worth every penny. Better than wool. It's a blanket to last a lifetime. They come in a myriad of (nontoxic) color combinations to suit any taste. I ordered mine from this 200 year old Maryland Alpaca farm, which is a neighbor of Sally Fallon Morell, President of the Weston A. Price Foundation.
Favorite Things for HEALTH
DefenderShield Travel Pouch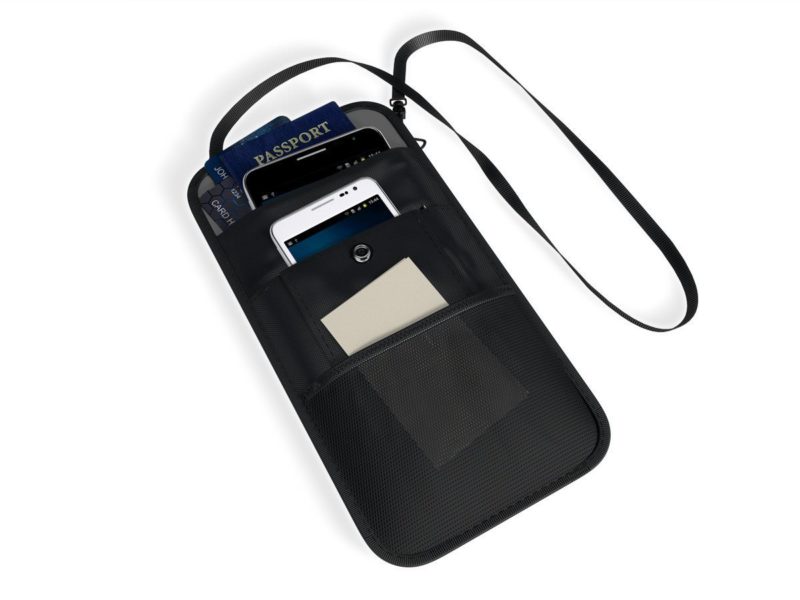 I never leave town without my DefenderShield Travel Pouch. This small black travel pouch that you carry across your shoulders just like a mini-purse is perfect for out-of-town trips, hiking, and sightseeing whereever you may be. I use it everywhere I go!
Coolest. Thing. Ever. There is a special slot for your cell phone that is constructed with metal thread that creates a mini-Faraday cage to shield you from all EMF radiation even while the cell phone is on and next to your body.
There are also several other zips and slots to safely tuck away items like money, passports, credit cards etc. Neatest little travel purse I've ever come across.
Grain Free Granola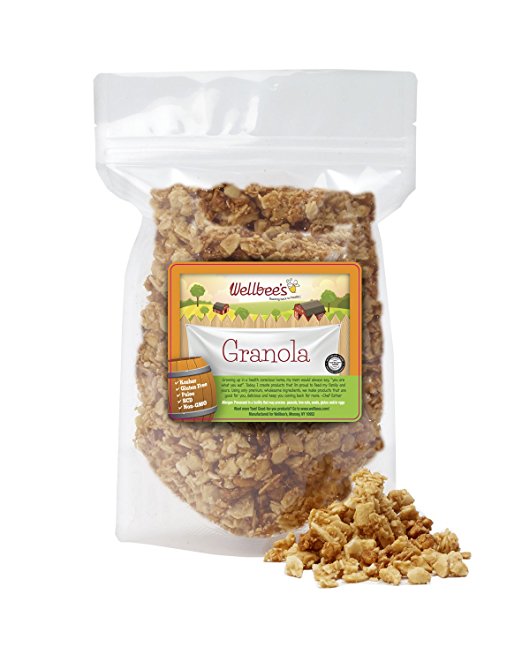 I love to eat granola with my yogurt, but as you know, granola made with oats or other grains is not such a healthy idea. I've posted this recipe for Paleo granola before, but sometimes I run out. I was thrilled to discover the Wellbee's brand of granola that has excellent ingredients and is grain free that I can use as a stand-in for homemade in a pinch. It's delish!
Sprouted Pumpkin Seeds
I've made pepitas (soaked pumpkin seeds) for years. It is a bit time consuming, but worth it for all the extra nutrition and digestibility that you get from them. I was thrilled when this brand of organic sprouted pumpkin seeds became available this year that provides similar health benefits as soaking without all the extra work in the kitchen. They are delicious too and one of the shelf stable snacks I stocked in my son's college dorm room.
Venison Bites and Bars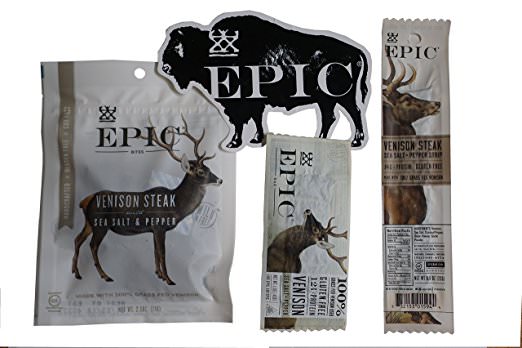 I love venison as does my family. It's hard to find healthy snacks that contain it, but the company EPIC provides this nutritious wild meat in both bites and bars. And, they aren't just protein like jerky. The fat is included like traditional pemmican for on-the-go, healthy eating. These snacks were another choice for my son's dorm room 🙂
Snack Packs of Fully Cooked, Uncured, Additive Free BACON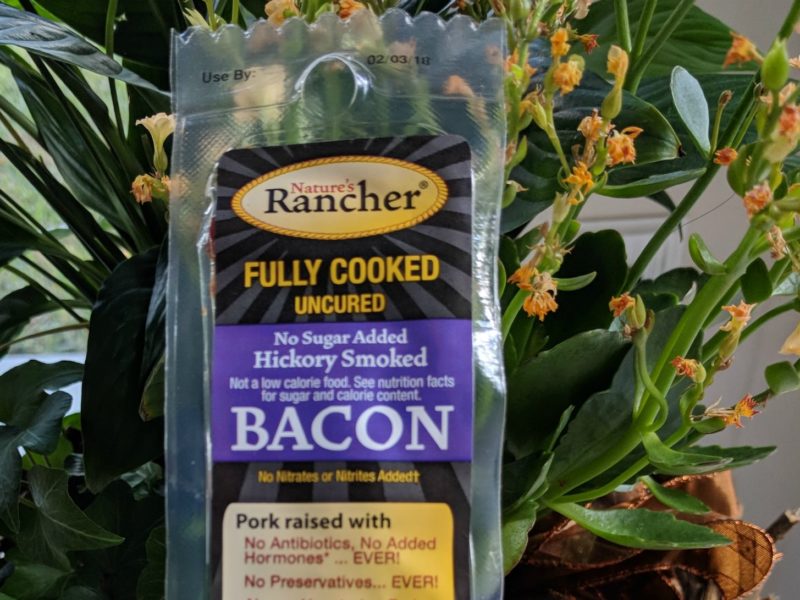 These two strip snack packs of fully cooked, uncured, antibiotics and additive-free bacon make the perfect snack or quickie breakfast in the car on the way to work or school. Whole Foods carries them in our community. Warning … they have an expiration date of two months. If you like to buy in bulk, make sure you will use them all up in that time.
I hope you've enjoyed this list of my favorite things for 2017! Please be sure to add any of your own favorite things in the comments section!