Table of Contents

[Hide]

[Show]
Easy blend of six herbs and spices with finely ground sea salt and pepper for a delicious fish taco seasoning that works with any flaky, mild, white fish.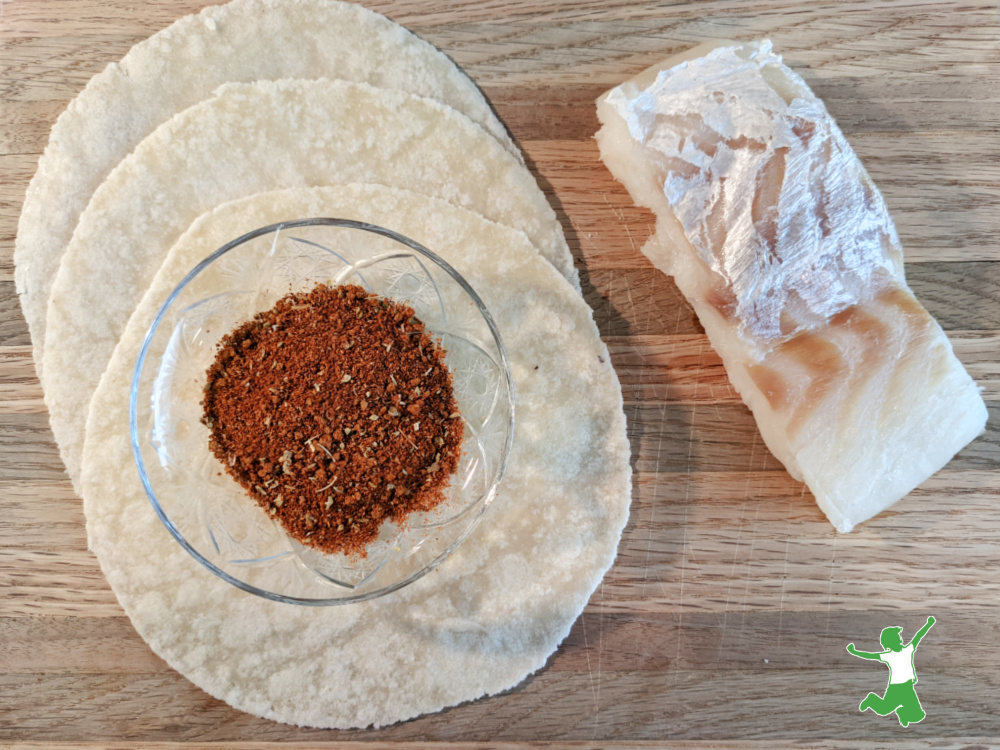 I first tasted fish tacos a few years ago while on vacation in Key West.
I was hooked!
Wanting to try making them at home, I set out to examine the organic fish taco spice blends on the market. What I found was very disappointing.
Undesirable additives including maltodextrin, citric acid and/or cornstarch were in ALL the organic brands that I examined.
Since I prefer to avoid these substances in my home cooking, figuring out how to make a healthy fish taco seasoning myself was the next step.
Tweaking my homemade taco seasoning recipe for ground beef or chicken to go well with mild, flaky white fish was all I needed to do!
Best Fish for Tacos
My favorite types of fish to use for tacos are:
Cod
Halibut
Haddock
Red Snapper
Grouper
My preference is to buy whichever of these is on sale and fresh off the boat at my local fish shop.
Alternatively, health food store chains sometimes have frozen fillets packaged by the half dozen at a good price.
I prefer to bake all types of fish fillets in the toaster oven, believe it or not!
They come out perfectly every time with no risk of overcooking. This can really wreck the texture of white fish in particular.
My favorite sauce on fish tacos is pineapple chutney. I follow the recipe in Nourishing Traditions Cookbook.
It is similar to this recipe for fermented mango chutney, with the easy substitution of pineapple chunks.
Healthy Tortilla Options
The tortillas I typically use are these 8″ organic sourdough tortillas from a family-owned bakery that ships fresh right to your door!
Sometimes, I will use these 6″ sprouted organic corn tortillas as another tasty and healthy option.
If you are grain-free, these almond flour tortillas are the best tasting ones I've tried.
For those that are nut-free, sensitive to xanthan gum or avoiding oxalates, I suggest trying these cassava tortillas (cassava flour, water, coconut oil, and sea salt) instead.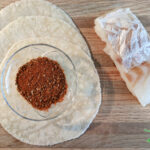 Fish Taco Seasoning
Tasty fish taco seasoning mix that you can quickly make yourself at home by blending six herbs and spices with sea salt and black pepper.
Instructions
Mix all the herbs and spices together in a small glass bowl.

Store in an airtight container in the pantry or your spice cabinet. I recommend glass for the best preservation of flavor. If making with fresh garlic and oregano, store in the refrigerator.

I typically use 1 tablespoon to season every 1 pound of baked white fish.