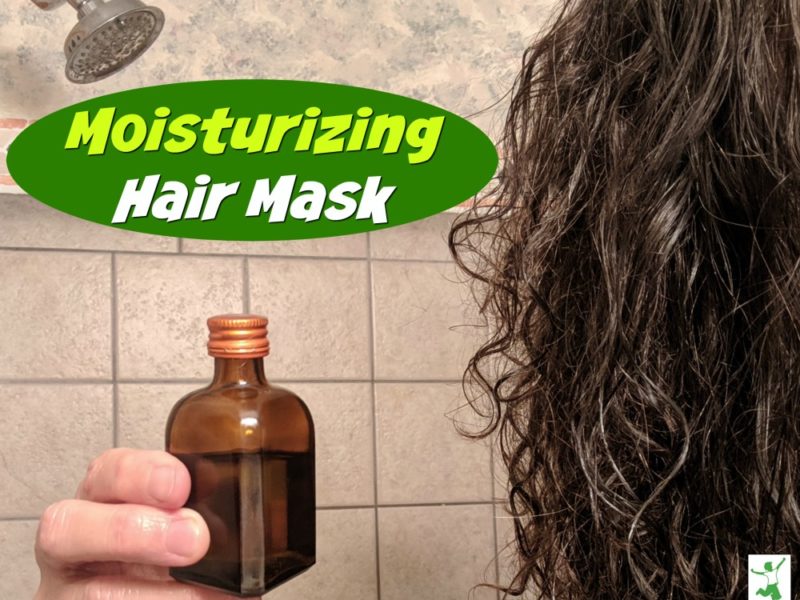 If your hair tends to be normal to dry like mine, using a moisturizing hair mask once or twice a month is a good idea to keep locks supple and smooth. But, should you buy or DIY?
As a general rule, I prefer making my own. In my experience, a homemade mask works extremely well, by comparison, to even salon grade products.
Making your own, which literally takes five minutes, avoids unnecessary exposure to synthetic fragrances and chemicals that go hand in glove with commercial offerings. In fact, I have yet to find a product that is 100% free of these types of ingredients.
When you DIY, you include only the emollient-rich hair oils of your choosing!
Sound easy?
It is!
Why Use a Homemade Hair Mask?
As you might expect, a homemade mask for curly, dry or otherwise damaged hair is a very thrifty way to go.
It works just as well as salon masks for infusing moisture to hair which discourages split ends from forming.
If you have long hair or are otherwise growing it out, this is especially important so you can minimize the length hair needs to be trimmed to keep it healthy-looking.
Even if your hair is not naturally on the drier side, frequent blow-drying, straightening, and/or highlighting can suck the moisture out too!
Whatever your reason for needing to deep condition your tresses, the bottom line is that making it yourself is a good way to go.
Best Oils for Deep Conditioning Hair
I've tried some different oil blends for hair masks, and in my experience, the following combination works extremely well together. (1)
Coconut oil (virgin is recommended)
Jojoba oil
Argan oil
Unrefined avocado oil is a good substitute for extra virgin olive oil in a pinch. In addition, sweet almond oil is a good stand-in for argan oil.
Be sure to use cold-pressed oils if at all possible. High heat refining can damage some of the more delicate fatty acids, reducing overall effectiveness.
While using organic oils is not necessary, it is nonetheless highly recommended especially if you plan to use the oil on the scalp and not just the hair itself.
Why would you apply to the scalp? Coconut oil is highly anti-fungal especially if virgin. So, if you suffer from dandruff, a DIY mask for hair can serve a therapeutic as well as a cosmetic benefit.
Tip: After applying the hair mask, sit in a low EMF near infrared sauna (NOT a high EMF far infrared sauna!) for 20-30 minutes to apply some gentle heat to supercharge absorption of the oil into the hair. I don't recommend a hairdryer as the temperature tends to get too hot. The sauna trick works great if you don't want to leave the mask on overnight or are in a hurry.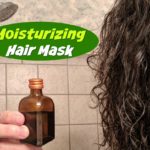 Moisturizing DIY Hair Mask
How to make a moisturizing DIY hair mask for curly, dry, or otherwise damaged hair using only 4 ingredients and no chemicals or synthetic fragrance.
Instructions
Slightly warm the coconut oil in a small pan on the stovetop if solid at room temperature.

Mix the melted coconut oil with the other oils and pour into a small, dark glass bottle. Tightly affix the lid.

Store in the pantry or the medicine cabinet in the bathroom.

When ready to use, turn the bottle a few times to remix the oils.

Measure out 1 tablespoon of the hair mask mixture and generously apply to hair. I suggest applying 1 teaspoon at a time into the palms of your hands. Repeat 3 times to apply a full tablespoon.

Leave in for at least 1 hour or overnight.

Shampoo hair to remove the oil and enjoy softer locks!
Recipe Notes
Apply the hair mask only from the middle of the hair to the ends if scalp is oily.
If scalp is dry or you suffer from dandruff, massage some into the scalp as well.
This recipe makes a half cup of hair mask which is good for about 8 treatments.