How to permanently heal chronic stomach pain and bloating with the GAPS Diet with suggested healing menu plan and supplements for quick results.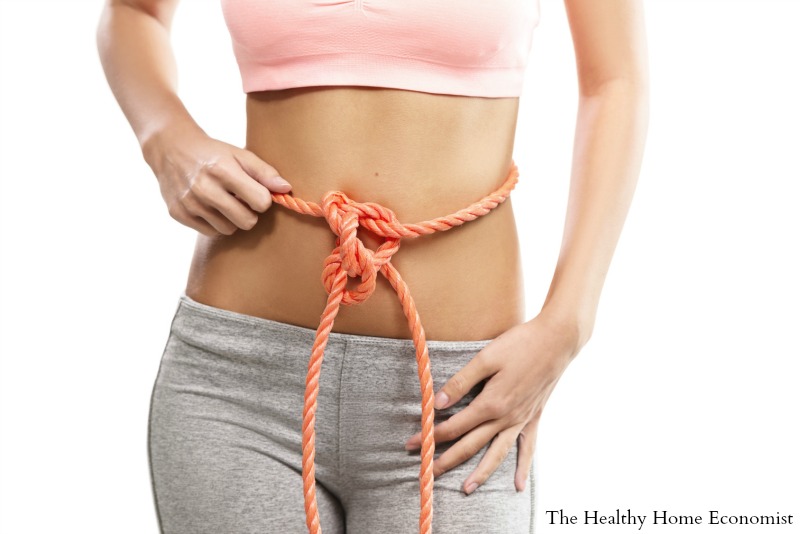 Editor's Note: Juliann's story below shows how the GAPS Diet can very quickly eliminate the symptoms of chronic stomach pain and bloating – in this case ONE WEEK! Note that while the symptoms may have disappeared quickly, healing can take many months, so the GAPS Diet as outlined in Dr. Natasha Campbell-McBride's book should be followed for a minimum of 6 months (average of 18 months) before properly prepared grains and starches can begin to be reintroduced back into the diet.
Bloating and Pain GONE
My 48 year old brother, like most Americans, sought the help of his doctor when he developed chronic stomach pain, bloating, gas, burping and a feeling of being too full even after a small meal.
This problem occurred 24/7 each and every day. He has always been healthy and strong and I was surprised when he started having gut problems. At the time the problems began, he was 211 lbs (he is 6'1″) which is a little heavy for him.
The first doctor he saw gave him the Zantac, which did not help the stomach pain, heartburn or bloating at all. He then saw a gastroenterologist, who prescribed him Nexium, along with various tests.
These conventional docs should be ashamed of themselves, giving out acid blocking pills to people that actually need more acid!
He remained in constant stomach pain and finally called me for help, as he knew I was very involved in nutrition and healing naturally.
Anti-Bloating Menu Plan
The first thing we did was stop all the acid blocking meds and start on the GAPS main diet.
Breakfast
For breakfast, he stopped eating his boxed cereal and 1% lowfat milk, and instead had either a smoothie which had 2 raw organic eggs, kefir, some raw honey and a cup of berries and on other days he would have an egg omelette with various veggies in it cooked in butter.
Also, some days for breakfast he had sausage and eggs.
Lunch
Lunch was more challenging because he travels a lot and would not give up eating out.
So, he would have some burgers without the buns and some veggies, or a big salad with his own dressing which was olive oil and vinegar and chicken and/or a fruit salad.
Dinner
For dinner, he had stir fried veggies in coconut oil and meat or seafood most nights.
When he ate out, he just ordered chicken or steak with a side of veggies. If he got hungry before bed or in between meals, he drank some homemade kefir or snacked on veggie sticks or fruit.
He also gave up beer and switched to red wine.
He did not have any trouble sticking to the diet and has said he really does not miss the bread.
So, basically, all starch and grains had to go and he was very disciplined in following the GAPS protocol.
Adding Digestive Enzymes was Key
We then added digestive enzymes and after a few days of the dietary changes, the chronic stomach pain right below his ribs became faint.
We also added some HCL with pepsin and a therapeutic strength probiotic.
The stomach pain left for good after this. He was amazed, as he had been living with this stomach pain for some time.
The stomach pain and bloating left within a week of starting the diet and the digestive enzymes.
He is amazed at how good he feels now and a great perk of following the GAPS diet is the weight loss – he lost 12 lbs. in a month, without any hunger or weakness.
He is now at a perfect weight and says he no longer feels full, is burping far less and the constant gas is gone. Best of all, he is pain free and healed so very fast!!
He even has stopped using eye drops morning and night for his chronic dry eye (most likely due to the addition of cod liver oil to his diet).
He is a living testimony that the GAPS diet and supplement protocol truly heal those that follow it.
The GAPS Diet works!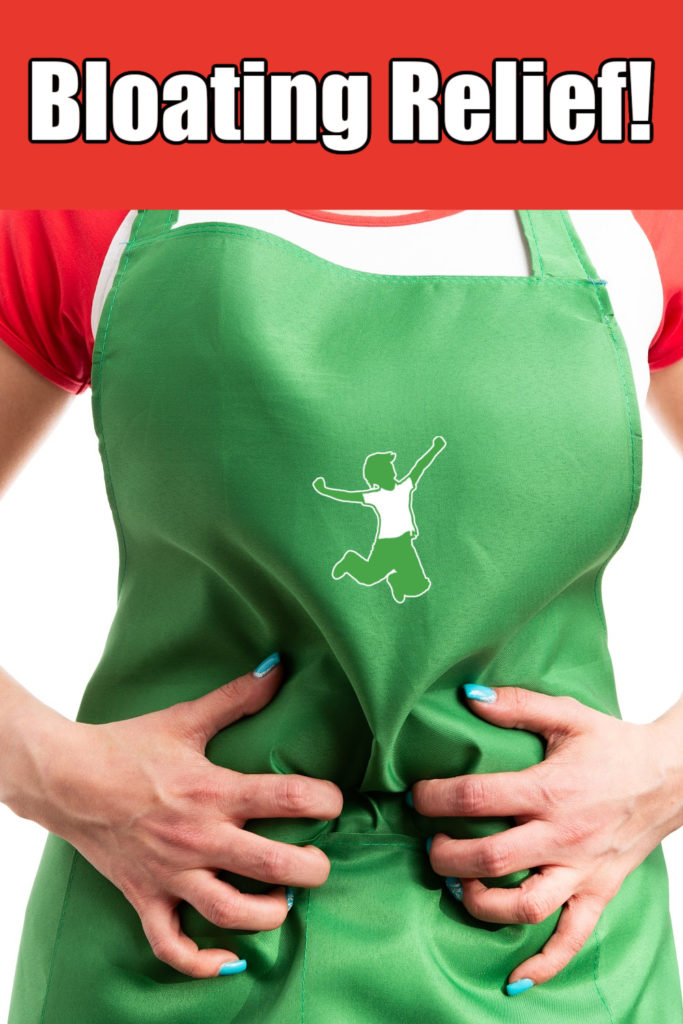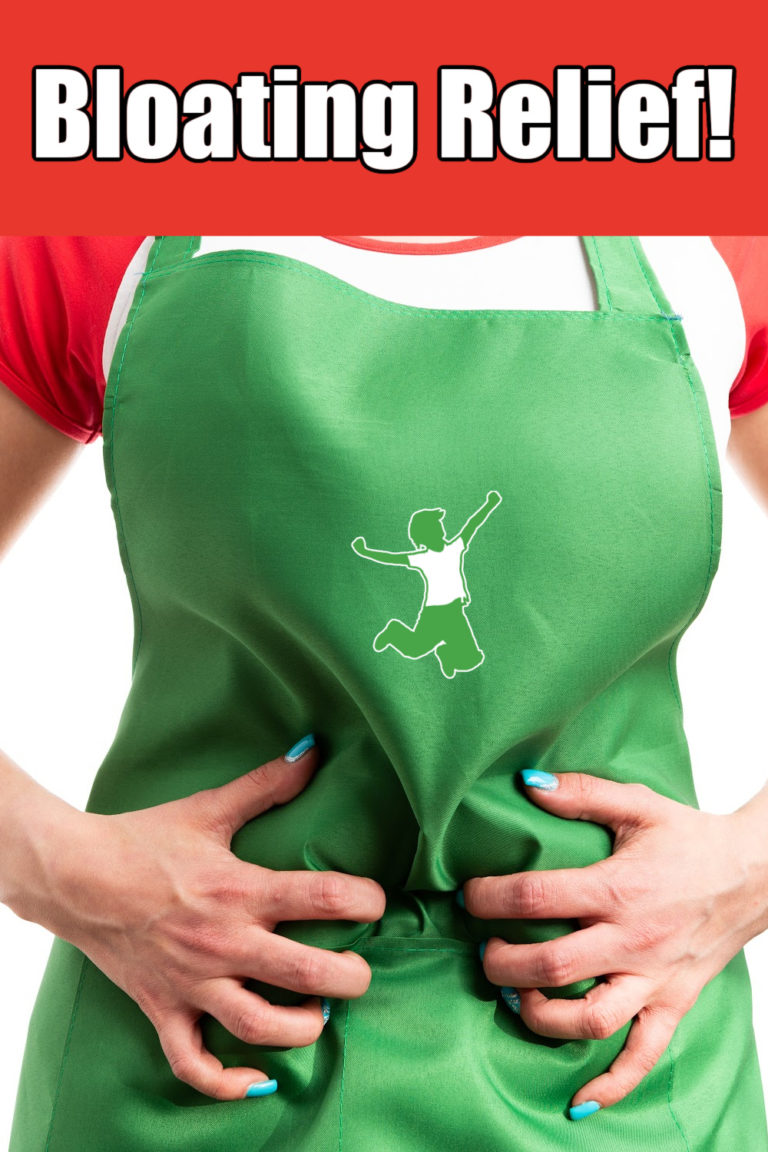 More Information on the GAPS Diet
GAPS Diet: Heal Your Autoimmune Disease Now
Overwhelmed by the GAPS Diet? Help Has Arrived
How to Speed Healing and Shorten Time on the GAPS Diet
The Five Most Common GAPS Diet Mistakes
GAPS Diet Heals Ulcerative Colitis