Table of Contents

[Hide]

[Show]
Best, natural fertilizers to consider for your vegetable garden, lawn, and landscaping plants that are budget-friendly too!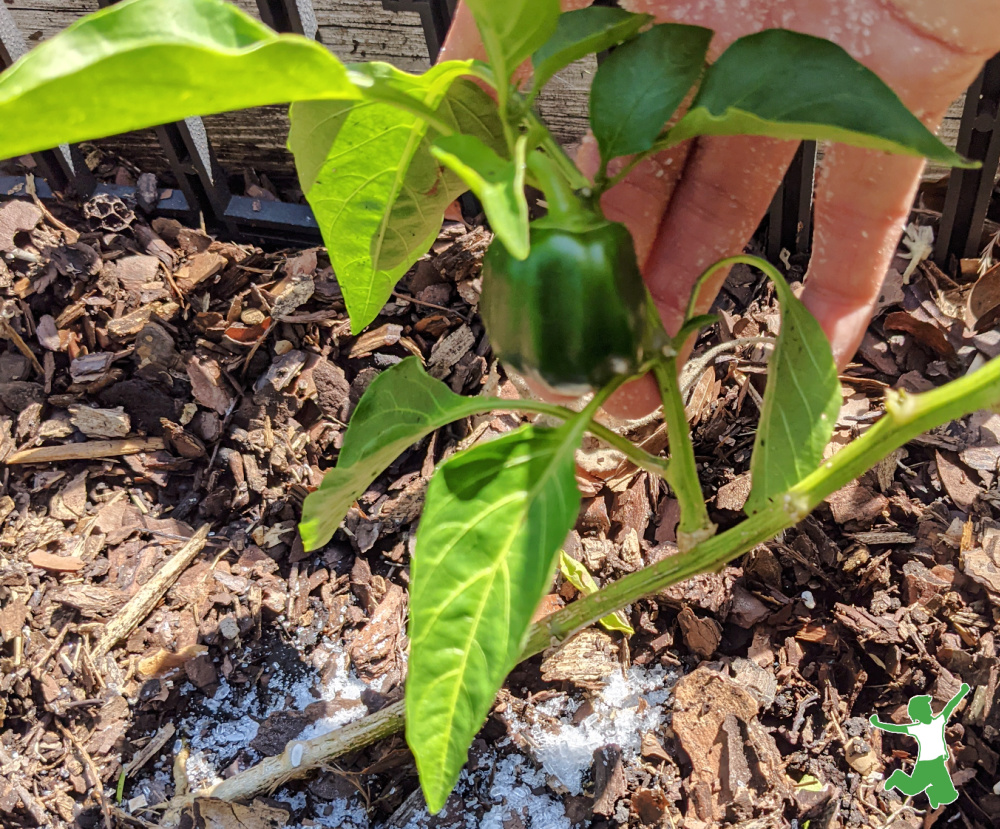 Supply chain issues and skyrocketing prices are driving more people to try natural fertilizers for their lawn and garden instead of commercial versions.
Since I live in Florida, which has very sandy soil that is low in minerals, fertilizing is very important!
Thus, I thought I would share how I fertilize my landscaping plants and vegetable garden. If it works well where I live, then there is a good chance it will work anywhere!
I used to use an organic fish emulsion as fertilizer. The downside of that approach is that the smell lasts for a day or two after application even after watering. This brings in the critters, especially raccoons.
So, for the past ten years since we started raising backyard chickens, I've used other methods which I share below.
Epsom Salts
Epsom salts for detoxification bathing is how most people know about magnesium sulfate.
These little white crystals that readily dissolve in water make a fantastic fertilizer for plants both inside and outside your home too!
It only takes small amounts regularly applied to keep plants healthy, strong, and pest resistant all year long.
Epsom salts are a very inexpensive choice for fertilizer too. I picked up several 8-pound bags the other day for only $5.39 each. Message me in the purple chatbox if you would like to know where.
Over the span of an entire growing season, I will use only one of these 8-pound bags for both my garden and landscaping beds.
Vegetable Gardens
As a soil amendment when starting a garden, sprinkle about 1 cup of Epsom salts per 100 square feet (10′ x 10′) and mix into the soil before planting.
Azomite is an excellent soil amendment as well but isn't suitable for regular fertilizing.
After the garden soil is ready, I also sprinkle two tablespoons of Epsom salts around each new seedling after planting and water in thoroughly.
For tomatoes, sprinkle one teaspoon around the base of the plant per foot of height every two weeks and water thoroughly.
Lawns
Apply roughly one-half pound per 1000 square feet of lawn using a fertilizer spreader and then water in thoroughly.
Do this once a month for a lush, healthy, toxin-free lawn that your children can play on all year long.
Flowers
Epsom salts really bring in the flowers and keep the blooms going longer!
Sprinkle two tablespoons around the base of annuals and perennials at planting and water in thoroughly. Then, mix one teaspoon of Epsom salts per gallon of water to feed flowers every 1-4 weeks.
For roses, sprinkle one teaspoon of Epsom salts per foot of plant height every two weeks and water thoroughly.
For azaleas and rhododendrons, apply one tablespoon per nine square feet (3′ x 3′) over the root zone every 2-4 weeks.
Trees
Apply two tablespoons for every nine square feet (3′ x 3′) of root zone every four months. Water thoroughly after applying.
Houseplants
Mix one teaspoon per gallon of water and feed to plants every 1-4 weeks.
Compost
Making your own compost at home to spread on your garden and landscaping plants is very easy. It is also the most inexpensive fertilizer of all!
Unfortunately, when some people think of compost, they think of manure. This can sometimes result in a quick dismissal of compost as an option for their home.
Who wants to be spreading manure in their garden or around their house?
Not me!
While compost manure is something used by large agricultural operations, for homeowners, it can be made entirely from plant matter!
In fact, properly made compost smells divine…earthy, rich, and even a bit sweet.
When getting started, you can either buy or make your own compost bin with scrap materials if you are handy.
I use this compost tumbler (with two compartments) and simply add kitchen veggie scraps/coffee grinds and wood chips (get inexpensive large bags from the feed store) at a ratio of 1:2 respectively.
The wood chips are useful as chicken bedding too if you keep backyard poultry.
When you first start a batch of compost, add a scoop of rich, organic garden dirt to initiate the process with the proper beneficial microbes.
Yes! Composting is a bit like fermenting food in the kitchen!
I turn the tumbler 5 times every week to keep the air flowing and moisture moving. Within about 6-8 weeks, you have a batch of compost to spread anywhere on your property where you need fertilizing.
What natural fertilizers do you use for plants in and around your home?