Six types of authentic sourdough pasta noodles to try that cook up in minutes on the stovetop and are whole grain for maximum nutrition and taste.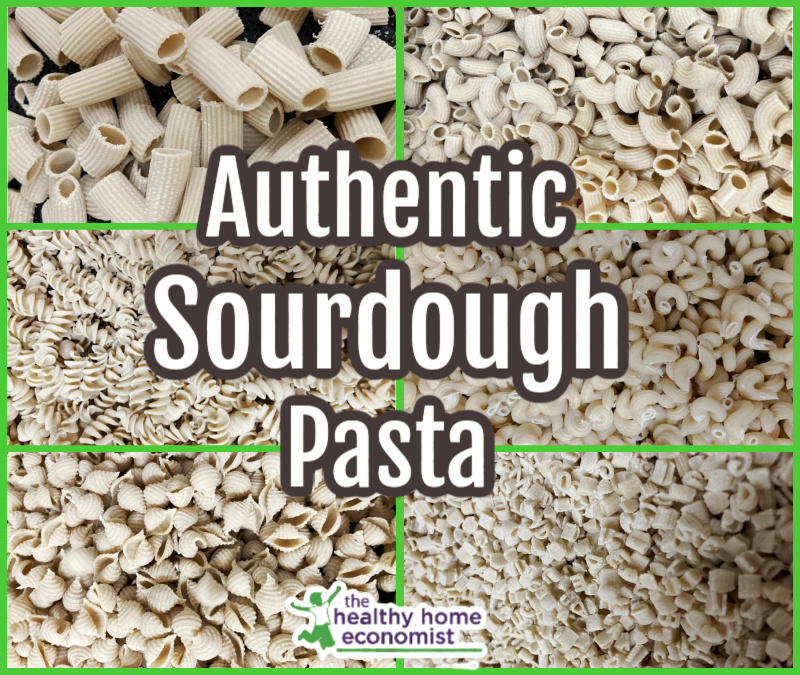 Back in 2002, when I began to learn about traditional diets, I started to understand for the first time how unhealthy pasta and even whole grain organic pasta are to eat.
Concerned about the high level of antinutrients and the risks to gut health, I immediately removed all commercial brands from our family's menu.
Since then, I have intermittently made sourdough pasta noodles from scratch using a Russian recipe for pel'meni cultured dough using flour, eggs, and fresh liquid whey. (1)
I never posted this recipe because it didn't turn out consistently enough for my liking. It was also quite time consuming!
What Qualifies as Sourdough Pasta?
I am happy to report that after nearly 20 years, our family is excited to eat whole grain pasta once again on a regular basis!
My favorite family-owned bakery now has six different types of sourdough noodles that they will ship freshly made right to your door!
Flour, Sourdough Starter and Water ONLY
The ingredients are simple and consistent with authentic sourdough:
Organic unbleached wheat flour, organic semolina flour, organic sourdough culture, water.
The pasta is also naturally high fiber, containing 9 grams per serving.
Of course, this amount of fiber would not be a good thing if the pasta was a typical commercial brand.
However, because the organic flour is fermented into sourdough, the fiber content becomes more digestible and optimized as a prebiotic for feeding beneficial gut bacteria.
Traditional Die Pasta-Shaping
The texture on the noodles also indicates that the pasta was shaped in a traditional bronze, non-teflon die. This is a very important, yet often overlooked, aspect of pasta manufacturing.
I've listed each of the six kinds of sourdough noodles below. They cost roughly the same as organic brands that do not offer the nutritional advantages and digestibility of sourdough.
And, I can tell you from personal experience that you will save a ton of time by not having to make it yourself.
Preparation
These sourdough noodles cook up on the stovetop in just a few minutes. They also hold onto the sauce beautifully with each and every tasty bite.
All that is required is to boil a pot of water (preferably filtered) with a bit of sea salt and then add the pasta. They are ready in 4-8 minutes. Test for your desired firmness.
I recommend trying this 4-ingredient alfredo sauce or this 10-minute marinara if you've never made your own pasta sauce before.
Macaroni Elbows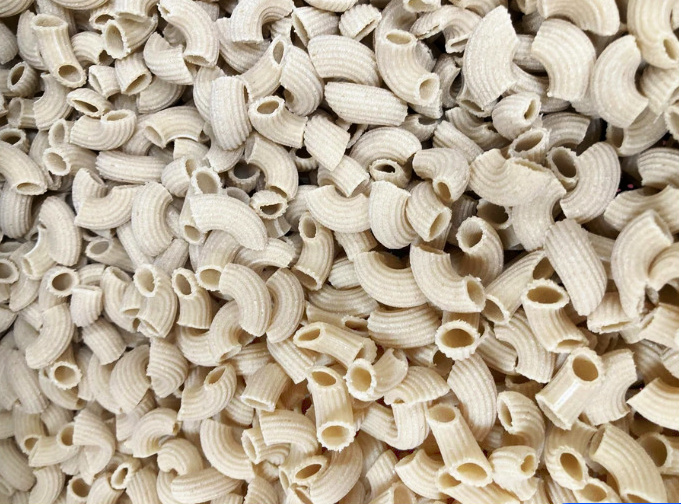 Rigatoni Noodles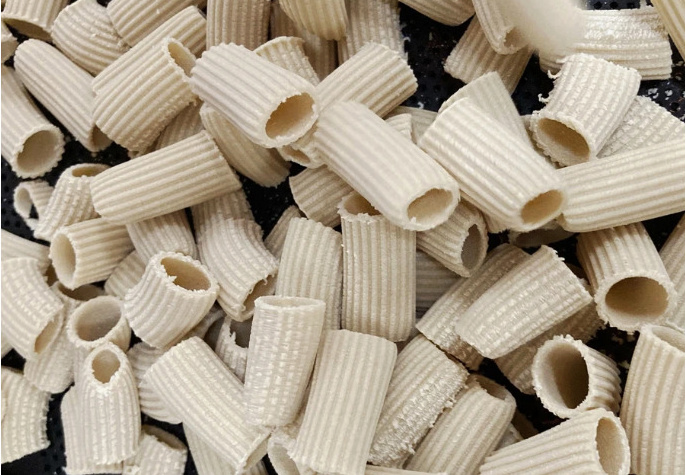 Fusilli Pasta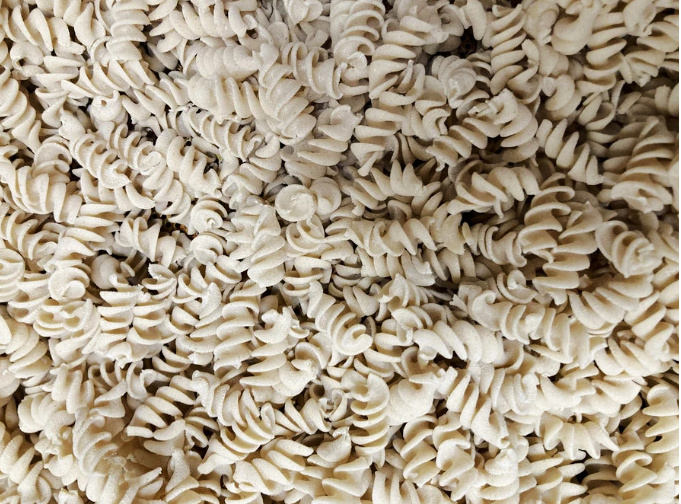 Shells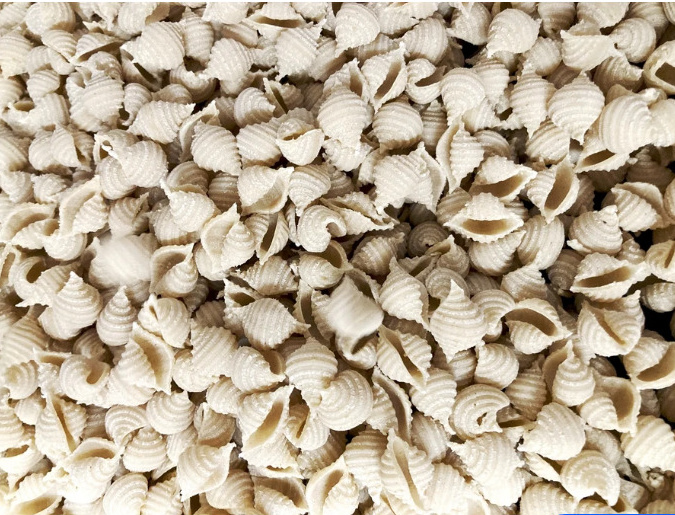 Corkscrew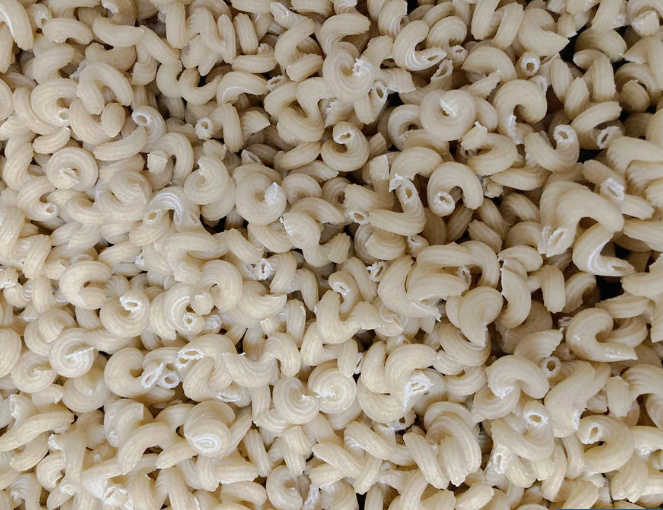 Kid's Alphabet Pasta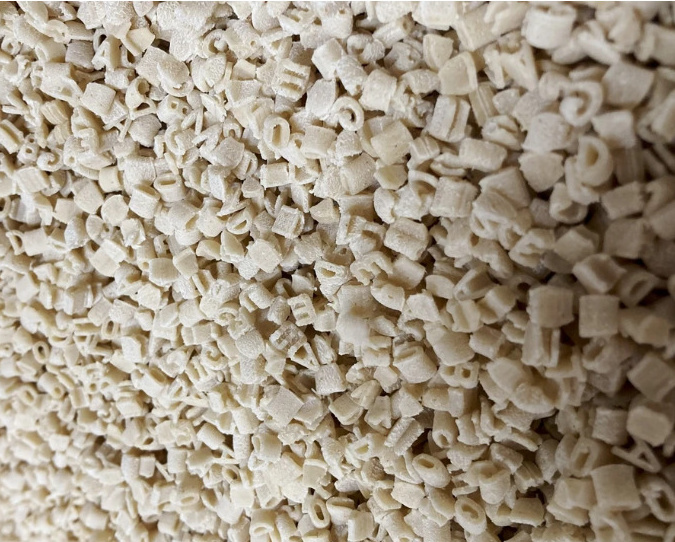 What about Sprouted Pasta?
What about sprouted pasta? Is this type of noodle comparable in digestibility to sourdough?
Yes, it is.
I would just suggest a couple of cautions.
First, the vast majority the so-called sprouted pastas I've seen on the market contain at least a portion of unsprouted flour in the ingredients, or, even worse, indigestible vital wheat gluten. Read ingredient labels carefully and steer clear of these brands!
That said, there are a few good brands of sprouted whole grain pasta out there. This is my favorite.
Secondly, some people find that sourdough is more easily digested than sprouted grains. You be the judge of your own digestion and see which ancestral-style pasta works best for your family!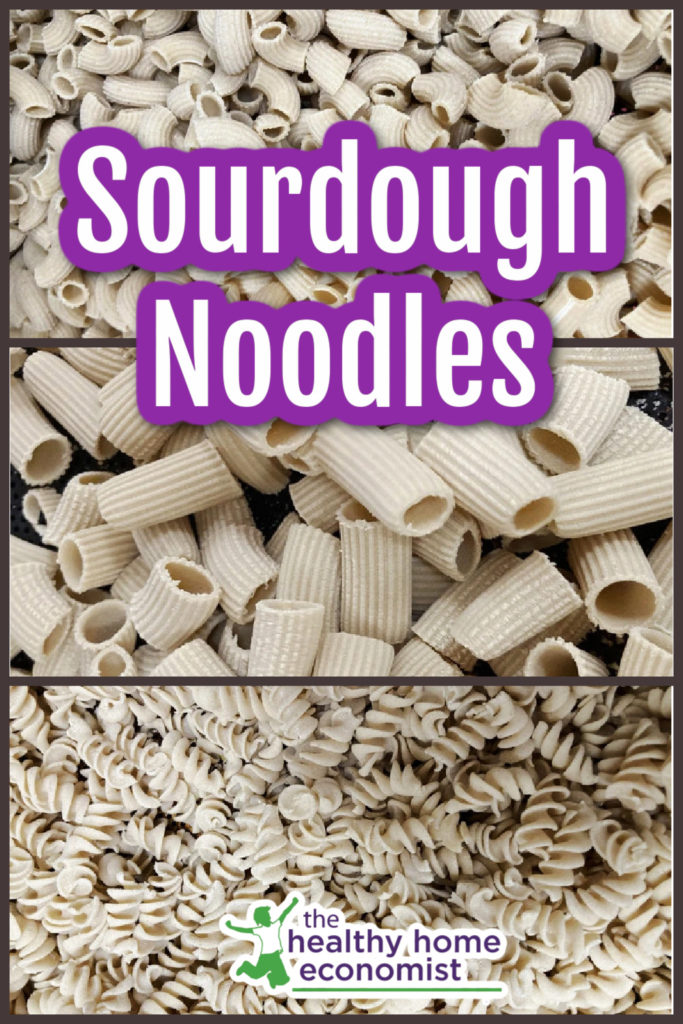 Reference
(1) Sourdough Egg Noodles