Six sustainable, green, and nontoxic ideas for replacing aluminum foil and plastic cling wrap for all your kitchen cooking, storage, and grilling endeavors.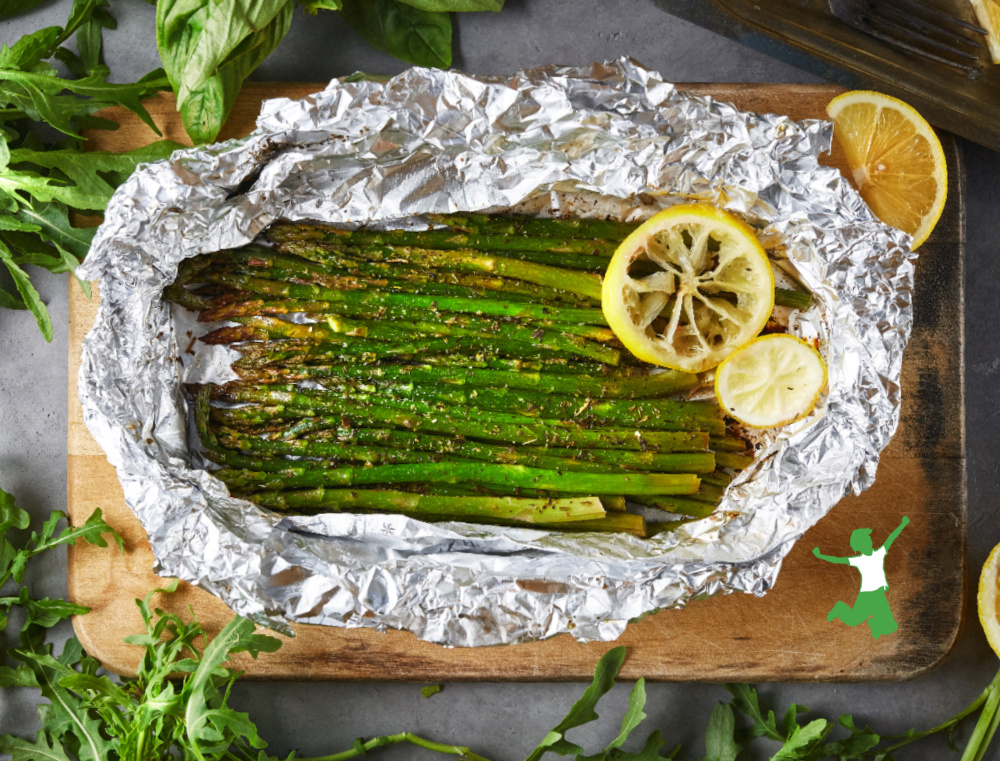 When attempting to go green, reusable, and sustainable in your kitchen endeavors, aluminum or "tin" foil is one of the hardest materials to replace!
While foil was made of tin prior to WWII, when the war ended, the much cheaper and more durable aluminum replaced it.
Thus, while the foil of today is made from 100% aluminum, it is still sometimes referred to as "tinfoil".
Replacing Foil in the Kitchen
While replacing aluminum cookware and using aluminum bakeware safely is a straightforward process, finding adequate substitutes for foil is another challenge entirely in my experience.
While I confess that I have not eliminated the use of aluminum foil completely, I do use roughly 90% less than I did many years ago when I first started traditional cooking.
And, of course, when I do use foil, I only use wooden utensils with it to avoid scratches (which is what releases aluminum into the food).
Food will only absorb bits of aluminum if the foil is scratched with a metal fork, knife or other utensils.
Thus, if you must use foil, stay safe and never use metal to handle it.
Below, I've outlined the products I've used to replace almost all my uses for aluminum foil over the years.
These alternatives are also excellent choices for ditching plastic cling wrap as well.
Finding a replacement for the many uses of foil in the kitchen is not only a more sustainable way to cook, but it is also better for your health too.
This is because any tiny bits of aluminum that might end up in the food because you (or your children) inadvertently scratched it will likely find their way to the brain. (1)
Paper Sandwich Bags
Paper bags are a safer alternative to wrapping up food for refrigeration or for lunch boxes.
Just be sure to get a 100% paper version such as this brand widely available at supermarkets. You do not want paper that is infused with silicone or other grease-repelling chemicals.
100% paper sandwich bags are made from glassine, which is derived from wood pulp. It is naturally grease and moisture resistant without the addition of chemicals. (2)
The downside to paper bags is that they create trash, but at least they are safer and more sustainable than aluminum.
One caveat….like recycled toilet paper, be sure to get paper sandwich bags that are made from virgin wood pulp. Recycled paper can contain toxins from BPA ink among other contaminants.
Compostable Food Wrap
Many people are not aware that a compostable clear food wrap is a better alternative than aluminum foil for covering jars and other containers.
Using this material requires very little change in habits, which is what derails many people. Just sub out the better material for the old one.
The downside is that it is not reusable and still creates waste. The materials used to make it (PLA and PBAT) may also still be partially derived from petroleum. So, never heat any food that is wrapped in it. (3)
If you are able to transition to jars and containers that have washable and reusable lids, so much the better!
Beeswax Wraps
If you wish to take sustainability a step further than paper or compostable food wrap, I suggest investing in beeswax food wraps of assorted sizes. These are the ones I use.
This type of food wrap is reusable as well as hand washable in mild soap and warm water. It is a completely safe and natural way to keep the air out to optimally preserve your food in the refrigerator.
The wraps are made with organic cotton coated with beeswax, jojoba oil and tree resin.
Do not use these wraps for raw meat. However, they are perfect for covering bowls or plates of food.
They also conveniently wrap fruit, vegetables, bread, cheese, and baked goods.
Try them for wrapping sandwiches in the lunchbox as well.
They are not suitable for oven use as beeswax melts at approximately 145 °F/ 63 °C.
Cedar Wraps
The one downside to beeswax wraps is that they are inappropriate for cooking purposes.
In those situations, I suggest using cedar wraps instead. I suggest this brand.
Make sure the ones you select are made in the USA and manufactured without the use of pesticides, herbicides or additives.
Cedar wraps are wonderful for grilling seafood, meat, and vegetables instead of foil. They impart amazing flavor as well!
The one inconvenience is that you need to soak them in water for a few minutes before using them. You may need to tie them with butcher's twine as well.
Cedar wraps are suitable for all types of cooking (oven, gas or charcoal grill) except a smoker.
If used carefully, cedar wraps are reusable two or three times even if charred a bit.
Simply scrape each plank clean of food, rinse thoroughly with clean water and soak in a container of warm water overnight (no soap). Pat dry with a clean towel and then air dry for a few hours until no moisture remains.
Food Containers
Investing in glass or stainless steel containers of various sizes with tight-fitting lids is a very sustainable and healthy approach to replacing foil.
I like pyrex durable glass containers as they are relatively inexpensive and last a long time. When the lids wear out, simply buy a package of new lids only!
I have various sizes of pyrex bowls that my mother used decades ago while raising a family. She no longer needed them, so I gladly re-homed them in my kitchen!
Thrift shops and estate/garage/yard sales are great places to find these types of containers inexpensively.
No need to buy them new! You can easily sterilize the glass in the dishwasher. Add new lids and they are like brand new!
Enameled Roasting Pans
A common use for foil in the kitchen is to cover baking pans that will cook for a long time in the oven.
Oven-baked beef brisket is an example of a dish that requires covering as it is slow-cooked for about 6 hours.
Instead of using foil, transition to what Grandma used…enameled roasting pans with durable lids.
My Grandma had various sizes of the old school speckled roasting pans that are not only gorgeous to cook with, but also eliminate the need for aluminum foil as a bake-safe cover.
This type of cookware is commonly found at estate sales and thrift shops for bargain basement prices.
(1) Entry and Deposit of Aluminum in the Brain
(2) What is Glassine?
(3) What is PBAT?