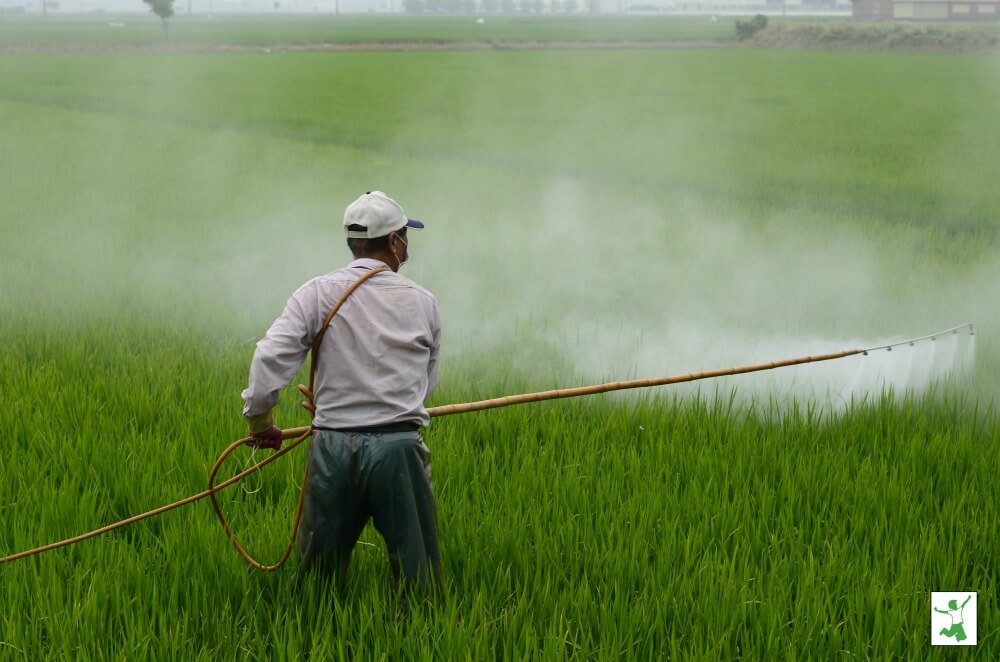 Wouldn't it be an amazing reversal of fortune if all these lawsuits of people who got cancer after years of using Roundup end up bankrupting Bayer?
Bayer, if you remember, acquired Monsatan Monsanto, the glyphosate herbicide maker in 2018 for about $66 billion.
One can only hope given that Big Ag's business plan seems to include intentional coverup of the dangers of its products. Why? Because the eventual court damages decades later tend to be far lower than the blockbuster profits while the poison is on the market used by unwitting consumers.
Couple Wins $2 BILLION in Roundup Lawsuit
Bayer is now 0 for 3 in Roundup lawsuits.
This latest loss awards $2 BILLION to a couple stricken with cancer and is the largest award in the United States in 2019 so far.
All three trials occurred in California with the previous two combining for damages of $159 million.
Jurors unanimously agreed that Alva and Alberta Pilliod's use of Roundup over a three-decade period for their residential landscaping business was a "substantial factor" in the development of their non-Hodgkin's lymphoma.
Anna Pavlik, senior counsel for special situations at United First Partners LLC in New York had this to say:
In this case, there appeared to be more detailed evidence damaging to Monsanto, which strengthens plaintiffs' cases down the pipeline even further.
Bayer, of course, plans to appeal the verdict.
But, with at least 13,400 more plaintiffs in the pipeline claiming similar health damage, the outlook for the company is rather bleak.
The silver lining, if there is one, for Monsatan's spawn is that the Pilliod's lawyer sought compensatory damages of only about $55 million for medical bills, pain, and suffering. In addition, $1 billion was sought as punitive damages.
This makes the $2 billion award vulnerable to challenge on appeal because punitive damages are typically not supposed to be more than 10 times higher than compensatory damages.
Irony of all Ironies: Bayer Makes Cancer Drugs!
If Bayer can't win in the courtroom, the multinational corporation may well be laughing all the way to the bank anyway.
You see, Bayer makes numerous cancer drugs. So, the folks who are stricken with cancer from using Roundup may end up lining the pockets of Bayer for a second time with the drugs used during their treatment.
An even odder twist is that Bayer has received approval from the FDA to fast-track the drug copanlisib for ….. wait for it …. a form of non-Hodgins lymphoma!
How Roundup Destroys Health
Glyphosate destroys health slowly and painfully … by harming the diverse, beneficial gut bacteria that form the backbone of human immunity.
Once immunity is devastated, auto-immune conditions like cancer can easily gain a foothold.
Considering that Roundup is still sprayed on dozens of food crops including wheat sometimes right before harvest (depending on weather conditions) and its deadly residue is testing in all manner of foods including those fed to children, it seems that Bayer's legal woes won't be ending anytime soon.
Vive le karma!
Reference
(1) Bayer Ordered by Jury to Pay $2 Billion Damages in Roundup Trial
(2) Bayer Immuno-oncology
(3) FDA Grants Bayer Priority Review for Investigational Compound Copanlisib