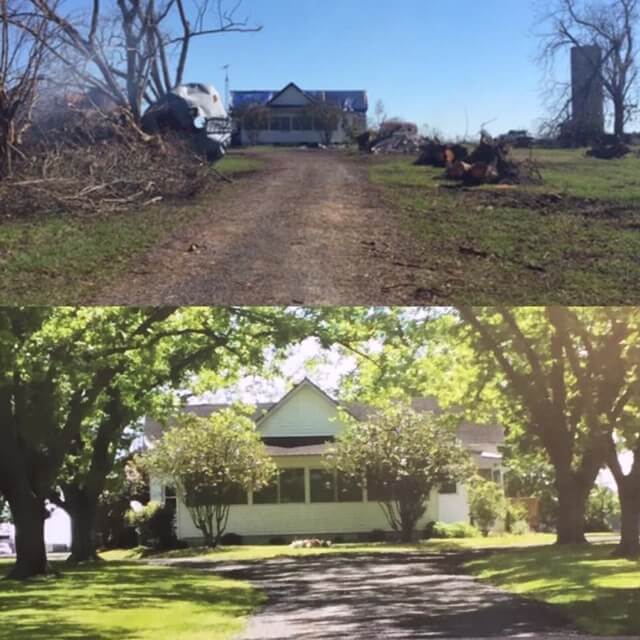 Ocheesee Creamery is a third generation dairy farm about an hour west of Tallahassee in the Florida panhandle. The farm is home to a closed herd of about 90 jersey cows, who freely roam and graze on the unsprayed rolling pastures.
This farm is an important provider of fresh grassfed milk, cream, butter, cottage cheese, buttermilk, yogurt and ice cream in Florida, Southern Georgia and Alabama.
On October 10, 2018, the unthinkable happened. The east side of the eye of Hurricane Michael with its 145 mph winds passed over the farm.

Winds gusts in the area were clocked at 190mph. I received the text message "Pray" from the farm's owner, Pierre Wesselhoeft who at the time (I later learned) was trapped with his brother-in-law in the the milking parlor for several hours during the height of the storm. From the picture above, you can see why.

Miraculously, Pierre, his wife and four daughters as well as his sister, brother-in-law and their five children were all unhurt.
In the fraught days immediately following the eye's passing, Pierre and his family found nails and screws embedded in a number of the milking cows. They also amazingly survived along with their calves, although one cow did have her ear cut off from the flying debris.
Because it took time to round up the cows and clear out the milking parlor whose structure was all but destroyed and littered with sharp metal, some animals fell ill with milk fever from missed milking. As of this writing, one has died as a result.
While the farm has insurance coverage, the deductible is very steep at $10,000. In addition, many expenses are not covered such as destroyed fencing, thousands of dollars of lost product, and multiple shade barns for the cows. None of this is covered by insurance.
Amazingly enough, the farm has continued to operate, with milking and refrigeration run by generators alone.
This feat has been accomplished due to the help of many out of town family and friends who immediately traveled to the farm to lend a hand with the clean-up.
Ocheesee Creamery Needs Your Help!
With the clean-up expenses piling up, much uninsured infrastructure, and no insurance money yet received, Ocheesee Creamery could use your help!
The owners of Ocheesee Creamery, Pierre and Misty Wesselhoeft, have set up a page to thankfully and gratefully receive donations.
Click here to donate via Paypal, debit or credit card (anonymous donations also accepted).
Thank you for your generosity!
**PLEASE SHARE THIS POST FAR AND WIDE! You can view more pictures of the farm at the Ocheesee Creamery Facebook page.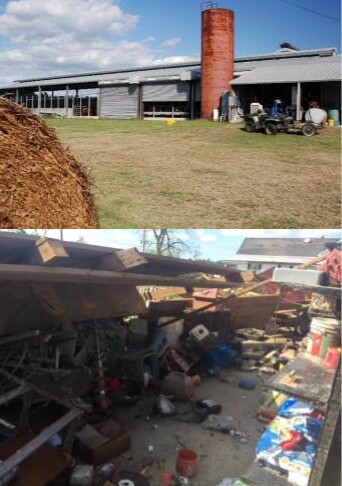 Thank you from the bottom of my heart for your generosity!
Sarah, The Healthy Home Economist