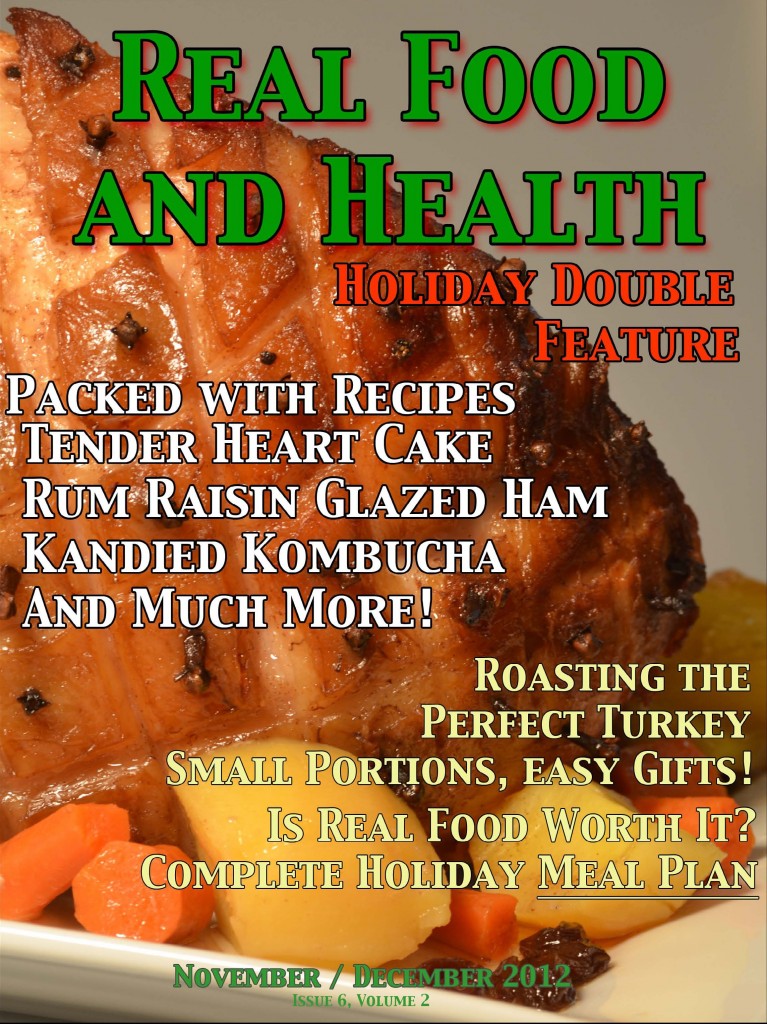 I don't know about you, but I find it annoying when I go to a health professional's office only to find stacks of women's magazines that spout nothing but establishment nonsense regarding nutrition and wellness strewn all over the waiting room.
Popular magazines like Women's Day, Redbook, and Family Circle, while a somewhat entertaining and mind numbing way to spend a few minutes until the receptionist calls you in for your appointment, are clearly not a good use of time and can, in fact, easily lead you astray with misleading or even false health information and recipes loaded with processed foods.
Those healthfood store rags are even worse as they are really just marketing pieces disguised as "objective" health information for whatever food or supplement company pays for the magazine space.
The advent of internet access via one's cellphone and the rapidly increasing popularity of tablet computers which easily fit right in your purse have at last put an end to all that paper based poppycock!
Now, instead of thumbing through paper magazines, you can instead whip out your phone or tablet and read some truly helpful health and wellness information as featured in the online magazine Real Food and Health. In addition to timely and pertinent lifestyle articles, this bimonthly virtual magazine also publishes loads of recipes with only whole, unprocessed ingredients that Moms and Dads interested in optimal health would be proud to serve their families.
The online magazine Real Food and Health is an idea whose time has come as it doesn't require chopping down any trees to make like print magazines do nor does it cause you any paper cuts as you thumb through the BPA laced print pages.
That's right. You can actually read a magazine without exposing yourself to chemicals and screwing up your hormones!
What a concept!
The November/December 2012 edition of Real Food and Health features no less than 42 Real Food recipes including the following that immediately caught my eye:
Kandied Kombucha
Wholesome, Easy Peasy Snack Bars
Fresh Spring Rolls with Sesame Lime Dipping Sauce
Parmesan Spinach Bread
Other sections of Real Food and Health include thought provoking articles such as The GAPS Diet and Adrenal Problems along with more practical reads like Keeping Kids Happy While You Work in the Kitchen both of which are published in the November/December 2012 edition.  The list of trusted writers includes some of whom you are probably already familiar such as Kelly the Kitchen Kop, Katie Kimball, Ken Weizer ND, and Elizabeth Walling among many others.
If ditching print based Women's magazines promoting conventional and misleading health information is something that sounds like a great idea to you, the Editor of Real Food and Health, Heather Lionelle, has provided me with a code for the first 50 readers who check out this refreshing online read.  Each of these lucky readers will get a free copy of the November/December 2012 issue which is loaded with recipes and health/wellness tips for all your pleasure reading needs this holiday season.
All you have to do to claim your complimentary copy of Real Food and Health is hop on over to the website by clicking here and enter the code 08QE9
Please note that Real Food and Health magazine is now available via the Barnes and Noble online newsstand so those of you who own a Nook can download the holiday edition right onto your device.
You, of course, can also download the magazine as a PDF or buy through Amazon for reading on any Kindle friendly device such as your tablet or cellphone.
You can follow Real Food and Health on Facebook and Twitter as well to get sneak peaks at upcoming issues and interact with other readers on some of the articles and recipes that are published each edition.
Enjoy!
Sarah, The Healthy Home Economist
This article is a sponsored post, paid for by Real Food and Health.  This magazine, however, has been personally vetted and I would not promote it unless I found the content to be of a quality that I would read and purchase myself.