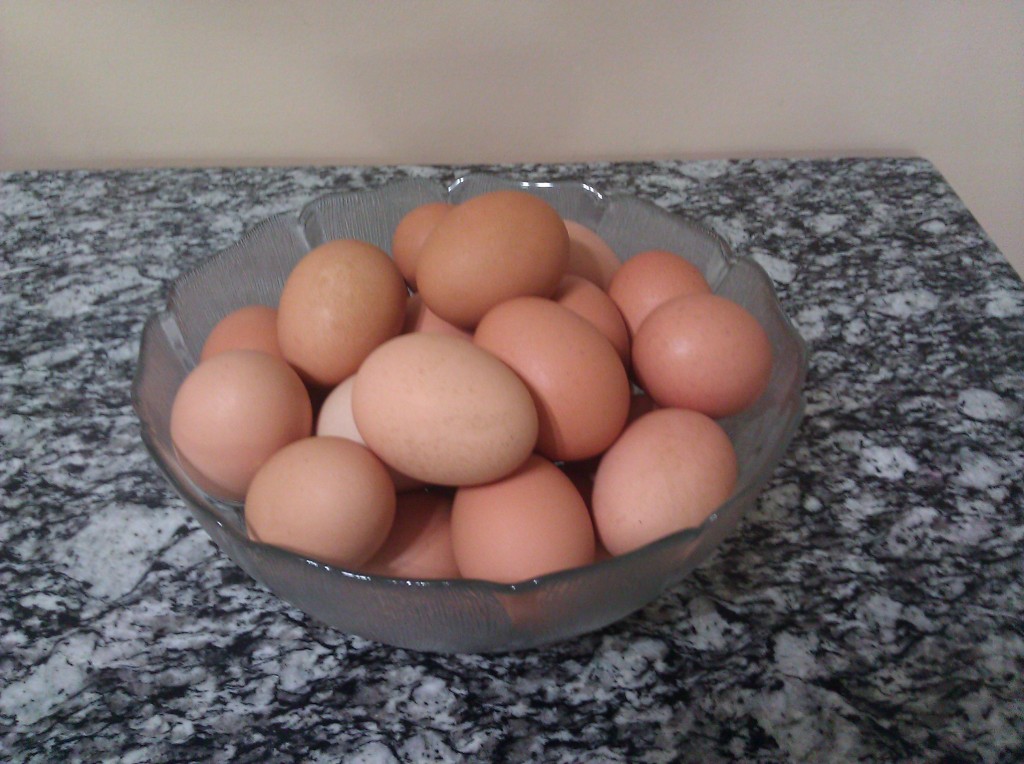 You pay good money for those local free range, pastured eggs, so why in the world are you throwing out the eggshell?
Some folks say to compost it, but another school of thought says this isn't such a great idea as eggshells don't break down.
If you don't really want to compost them, what is a good way to make use of all that calcium and a bit of magnesium in those excellent quality eggshells?
My Mother in Law makes a mineral loaded tincture with used eggshell and it's very easy to make.
Eggshell Tincture
Ingredients
Eggshell from 12 local free range or pastured chickens.
1 pint raw, unfiltered, organic apple cider vinegar
Instructions
Remove the inner membrane from each cleaned, cracked and used eggshell and crush lightly in a mortar and pestle.  You don't need to crush the eggshell into a powder, just into small pieces.
Place eggshell bits in a one quart mason jar and add 1 pint of cider vinegar and close the lid.   Make sure you use a one quart mason jar as the mixture tends to foam up so you will need the extra room in the jar.
Leave eggshell tincture on the counter or in the pantry.  No need to refrigerate.
Use 1 TBL in a glass of filtered water up to three times per day as a calcium boost and digestive aid.
TIP for Acid Reflux: 1 TBL of this tincture in an 8 oz glass of filtered water is especially helpful for digestion after meals if you suffer from acid reflux.
Sarah, The Healthy Home Economist
Subscribe for Updates
Subscribe today and gain access to my exclusive & FREE weekly newsletter packed with the latest health news, Real Food recipes, video how-to's, special discounts and much more!