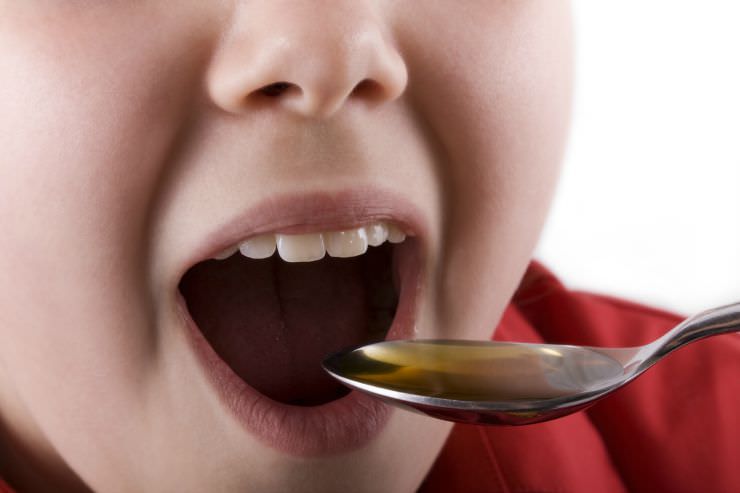 The importance of taking cod liver oil for your best health cannot be underestimated. In Dr. Weston A. Price's book Nutrition and Physical Degeneration, a study of school girls in New Zealand found a daily supplement of high vitamin cod liver oil each day reduced cavities by nearly 42%.
In the following video, I will show you the best brand on the market today for cod liver oil as well as how much to take based on the research of Dr. Weston A. Price and the Weston A. Price Foundation.
The proper dosage of cod liver oil is 1 tsp (5 ml) per day and depending on the size of the spoons in your kitchen, you may or may not be taking the right dose.
The size of spoons varies quite a bit around the world, so be sure to measure the spoon you are using to take your cod liver oil as sometimes what people think is a full teaspoon is actually only a half!
Remember to always take your cod liver oil with high vitamin butter oil. If this supplement is not available where you live, you may substitute (homemade) grassfed ghee instead. For those with dairy allergies, use emu oil.
Another dairy-free option is a natural K2 supplement derived from natto.
Taking these healthy fats together synergistically boosts the absorption of nutrients as noted in the detailed research of Dr. Weston Price.
Cod Liver Oil Basics
The video below shows you the basics of taking cod liver oil. If you are interested in cod liver oil for babies, the linked article provides more information.
If gagging is an issue with strong tasting foods like cod liver oil, this article plus video on how to stop the gag reflex for about 20-30 seconds with a simple acupressure technique may prove helpful.
Wondering what brands are best? I personally take this brand of virgin cod liver oil, which is sourced from some of the cleanest waters on earth. Note that my currently preferred brand differs from the recommendation in the video, which was filmed some years ago. The suggested manner of taking it and the reasons why remain the same, however.
Note that cod liver oil is a better choice than both krill oil and plain fish oil. This is because CLO contains natural fat-soluble vitamins as well as important omega-3 fatty acids.