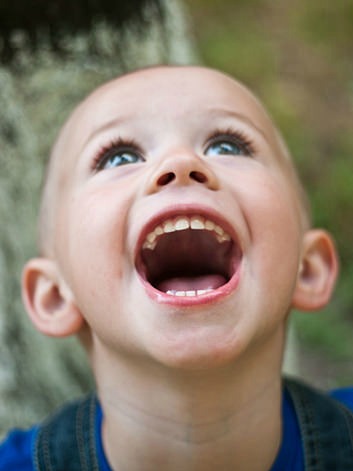 By Mary Lynch, Kindergarten Teacher
I am writing to share with you a few of the amazing improvements we have seen in our family since we started changing our diets and learning the truth about fat and what is and is not healthy.
We made little changes at first; adding coconut oil, fermented cod liver oil, and butter to our diets.  Within a week and after many hours of research, we decided to eliminate refined sugar and processed foods and to reduce grain consumption as well.
We noticed immediate and dramatic changes in our daughter's childhood anxiety, mood and behavior!
My eldest has always struggled with fear and childhood anxiety issues.  For years we have worked with prayer and behavior modification and we have certainly seen improvement.  But one week into our diet changes we saw the largest jump in confidence that we have ever seen.  All of a sudden, she approaches challenges calmly and logically, rather than immediately shutting down or freaking out.  She has attempted — and enjoyed — activities she would not even consider in the past.  She is embracing life rather than hiding from it!
My youngest daughter is not afraid of anything.  We call her our "adventure girl."  However, this passion for life sometimes leads to what I like to call an "excess of emotion."  She's nine years-old and was having all-out temper tantrums at least once a month.  Small discouragements became huge problems.  Her emotions were controlling her, rather than her controlling her emotions.  Sarah, as soon as we changed our diet she became a calm, content child.  She now takes disappointments in stride and can control her emotions, actions and words easily.  Yes, she cries sometimes.  But she no longer screams and throws things while she does it.  She even noticed right away, saying, "If I don't want to be angry I can just take a deep breath!"  She even surprised herself!
It was my husband who noticed the change and improvement first.  He came home from work at 5:30, as usual, but was not met with the usual homecoming chaos.  He expected me to be stressed about preparing dinner, tidying the dining room and overseeing homework.  He expected the girls to be whining about homework and dinner and chores.  (I'm embarrassed to admit this was typical at our house.)  Instead, he found silence.  We were still getting things done — cooking and chores and homework — but instead of coming into an atmosphere of tension, he came home to a house filled with peace.
Thank you, Sarah, for your passion for healthful eating and for sharing what you have learned on your blog.  I just had to let you know how it has changed not just our diets, but our attitudes and relationships, too.
More Information
Natural Remedies for Panic Attacks
Depression:  Your Brain on Sugar
About the Author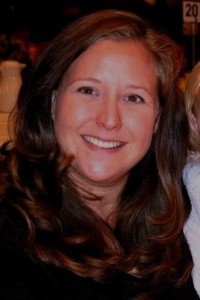 Mary Lynch is a Kindergarten teacher in Tampa, FL.
She has been following the principles of Traditional Cooking and Eating for only a couple of months and has already experienced life changing results in her home.
She is one of the few teachers I have met who knows how to throw a truly healthy party that is still fun and delicious for the children in her class.