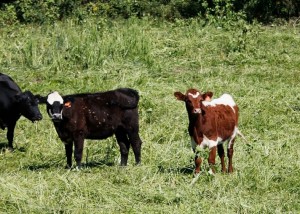 Is it possible that the farm fresh dairy you are buying is not healthy? Yes, this is very possible and this week's vlog tells you why and shows you how to discern the best one for your family.   I also go over the difference between A1 and A2 raw milk which refers to the different type of casein (protein) in milk from different breeds of cows.    What type of cow your fresh milk comes from is CRITICAL to your health.
It is important to know that nearly ALL the dairy from the store is from the WRONG kind of cow, just another reason to not buy products from companies like Organic Valley and instead seek out dairy from a small farm that uses old fashioned cows.
Dr. Tom Cowan MD wrote an excellent article published by The Bovine a few months back that explains the A1, A2 beta casein issue in depth.
A1 and A2 Explained
Sarah, The Healthy Home Economist
More Information
A1 and A2 Milk: Do Cow Genetics Even Matter?