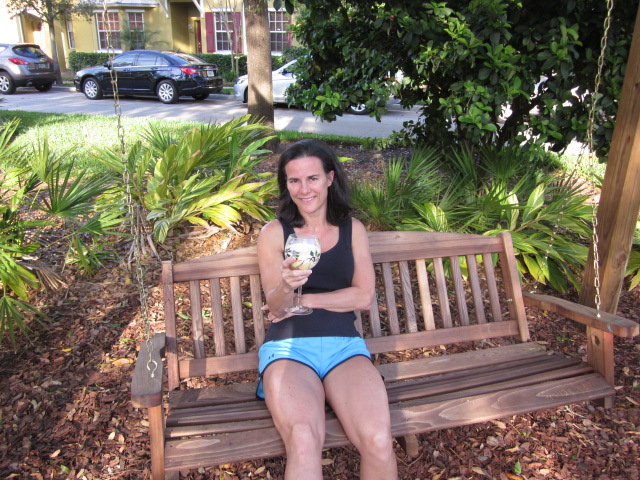 Almost done!  Less than 24 hours to go and The 10-Day Raw Milk Cure is complete!
Paula, Richard, and I are ready to be finished with our fast as you can see from our comments.  Do you feel the same? Tell all of us what you think in the comments section.
Paula: Slept badly again but I think the dam broke, literally.  Feeling better, not as cranky, but still tired despite getting 8-9 hours of sleep each night.  Appetite back, very hungry today.  Worked out; I had to – I really needed to sweat.  Kept it a light circuit of weight training and short – about 20 minutes.  Felt much better after and followed it with some stretching and 2 cups of milk of course.
Still want bacon and meat in general, beef especially. Make that a grilled ribeye please!  One more day to go. Consumed 13 cups and weighed in at 115.6.
Richard:  Naughty me. I had a very stressful workday and ended up eating 2 cookies on display as samples at Whole Foods!
Stuck with the 6 cups for the day. Maybe if I'd been drinking more, I could have resisted the cookies. Don't seem to be losing any weight as my clothes fit the same.
Am happy that there is only one more day to go.
Sarah: Even though I slept very well, I woke up feeling tired.  Got the kids packed up and off to school and then rested for about an hour and a half.   Dreamed about eating tuna salad!
No congestion today just feeling low on energy.
Am really wanting to eat and glad to know the end of the fast is very near. I sauteed lightly breaded chicken in coconut oil with a vodka cream sauce for the kids for dinner and the delicious smell almost totally overcame me.  I wanted to eat so badly!  It took every ounce of willpower not to sample just a bite or two.
Got a massage to help with more detoxing today and was told that my muscles and joints were in incredible shape with almost zero inflammation.  Very high amounts of pressure could be applied with no pain or discomfort. Very encouraging!  I'm sure it was from the fast.
Drank 12 cups for the day and was enough to keep hunger at bay.   Soaked in a mineral salts bath and sipped herbal tea.   The best part about this fast has been the baths, no doubt!  It's been definitely worth it to carve out the time for them each evening.  I think they have helped me maximize the detoxing aspect of the fast.