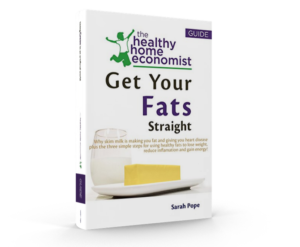 Last week, I had the opportunity to chat about my recently released book Get Your Fats Straight with Wardee Harmon of the popular Know Your Food podcast.
I thoroughly enjoyed Wardee's easygoing, friendly interviewing style as we talked about my junk food eating childhood and background/initiation as a Real Food activist.
I also had the opportunity to overview why I decided to write Get Your Fats Straight and the three-step plan outlined in the book which I use on the ground as a Weston A. Price Chapter Leader to easily transition folks to Traditional Diet without too much stress in the home and fast, "I'm feeling better already" results.
The great thing about a podcast is that you can listen at your convenience with your PC, iPod, phone or tablet while exercising, washing dishes or just relaxing in the backyard in a lawn chair.
For those of you interested in Get Your Fats Straight, please know that you do NOT need a Kindle to read a Kindle book.
Download free kindle software to your PC, phone, or tablet by clicking here.