Sarah's favorite new health and wellness products from 2021. Great ideas for the home or for friends and family as holiday gifts!
I can't believe it, but this is the fifth year that I've put out my annual list of "Sarah's Favorite Things".
The lineup below represents the new food and health-related products I've discovered over the past 12 months that are excellent quality, affordable, planet-friendly, and wellness-enhancing.
No green-washing allowed!
I hope you enjoy browsing through to hopefully get some good ideas for your own home or the upcoming gift-giving season.
Here are my lists from previous years in case you want to browse some more! These ideas are as evergreen today as they were back then!
Need even more ideas? See my shopping list by category.
With that, here is my list for 2021!
Hilma Natural Medicines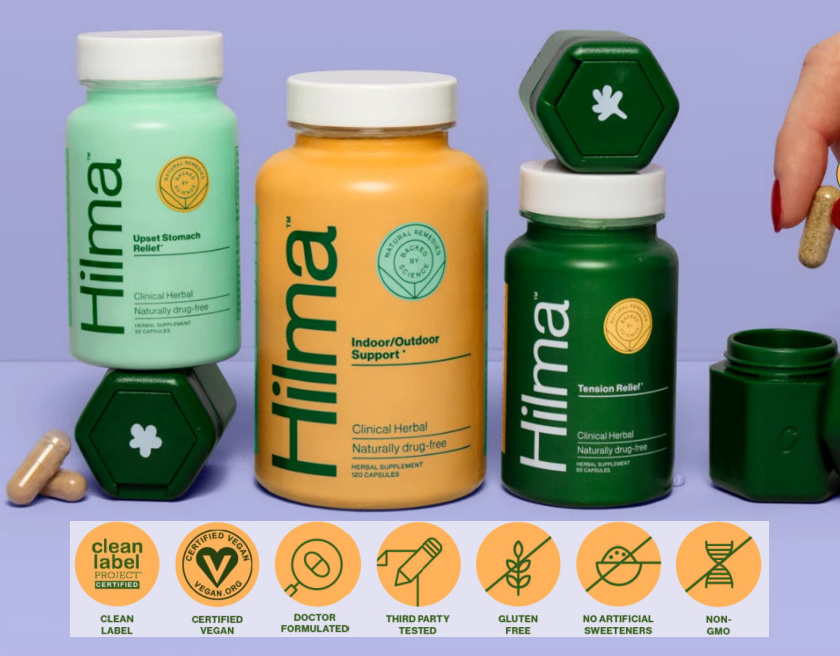 Hilma is a new brand of totally safe and natural medicines that actually work. These natural remedies, for headaches, bloating, gas, digestive upset, and indoor/outdoor allergies are made with clinically proven, third-party tested minerals and herbs that are doctor-formulated.
I highly recommend trying them as a safe substitute to drug-based options from the pharmacy.
See the whole product line here.
A free Dopp kit is included with orders over $55…perfect for holiday travel or that special someone who is on the road a lot!
These products really work, and I am so happy to have a convenient, safe alternative to reach for when needed.
Vitamin D3 Drops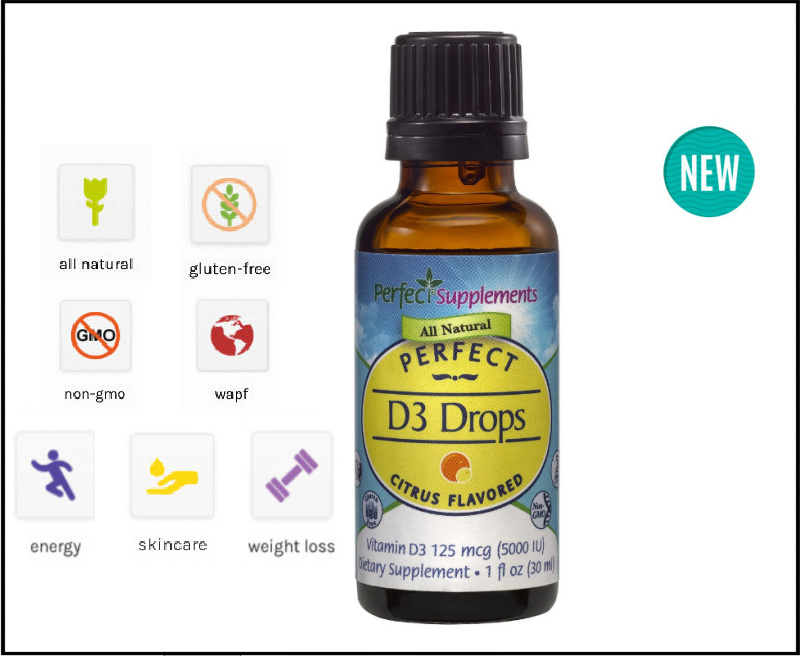 This year, I was shocked to discover that I was Vitamin D deficient…not by conventional standards that suggest 20-30 ng/ml, but by the standard recommended by our family physician, who suggests a minimum of 50-60 ng/ml to prevent complications from coronavirus infections according to his clinical experience treating many patients in the ICU.
This is the brand of natural Vitamin D3 drops I've been using ever since with great results! The rest of my family including my 90 year old mother have also been using them (always combined with K2 and natural Vitamin A in cod liver oil and/or desiccated liver for best results).
If you decide to try them, use coupon code HealthyHome10 for 10% off at checkout.
Castor Oil Pack – Complete Kit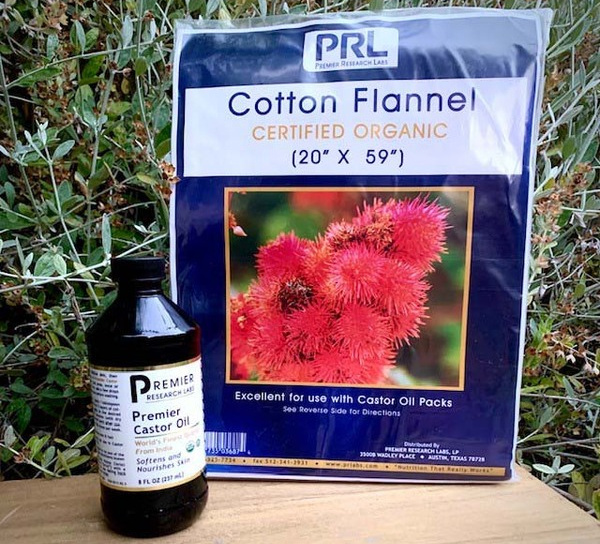 A castor oil pack is an essential home remedy to reduce inflammation, encourage detoxification and promote lymphatic circulation for a soothing, cleansing, and nutritive treatment. The problem is getting your hands on the items needed to put one together quickly.
This year, my friends at Radiant Life began offering this handy and convenient castor oil kit containing premier oil and the perfect cotton flannel for making the poultice.
If you'd like to try this kit or order for a loved one, use holiday coupon code TAKE25 for $25 off orders $100 and over. Free shipping is also available.
Fruit-Sweetened Sourdough and Muffins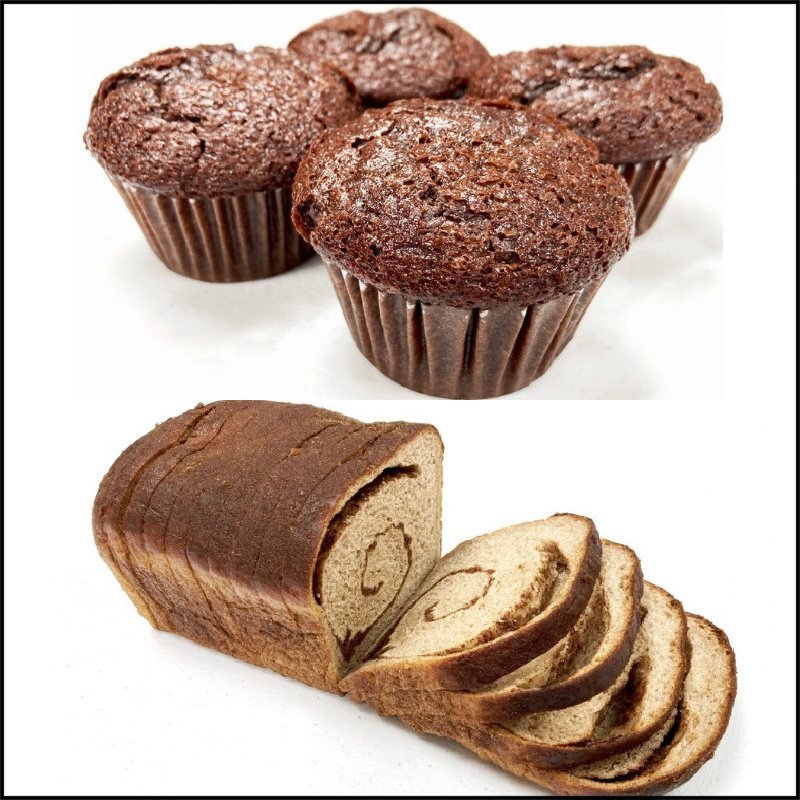 I've been enjoying the authentic sourdough bread, tortillas, muffins, and bagels delivered fresh to your door from Organic Bread of Heaven for a long time.
This year, this family-owned bakery began offering a new and growing line of fruit-sweetened specialty breads, sourdough, and muffins. It is wonderful for those of us who limit our intake of cane sugar.
I highly recommend giving them a try if you avoid more difficult-to-digest (disaccharide) sweeteners such as cane sugar or maple syrup in your diet.
If you want to try these yummies or send a gift basket for the holidays, use coupon code MYFIRSTORDER at checkout to get 10% off. Free shipping is available.
Eco-Friendly Platform Bed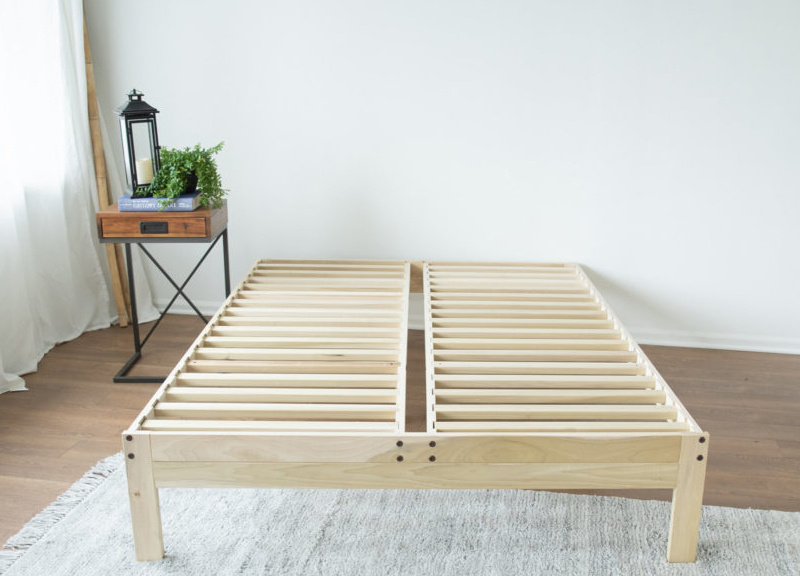 Many people know that it is important to invest in a healthy mattress (my favorite two brands listed here).
However, they don't tend to think as much about the materials in a box spring!
We solved this problem in our home by eliminating the box spring entirely, opting for this nontoxic, eco-friendly mattress platform made of 100% untreated, sustainable wood without the use of adhesives, wood stains, and other toxic or off-gassing materials.
It is a beautiful, functional, and nontoxic alternative that will last a lifetime. Available for any size mattress too!
Problem solved!
These platform beds are on sale for 10% off through November 28, 2021. Use coupon code Holidays at checkout.
Nontoxic Washable Pillows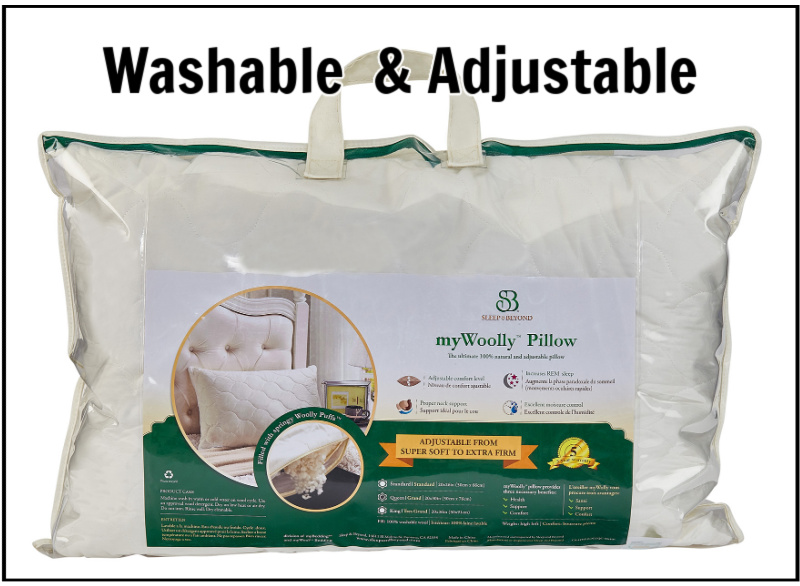 One thing I have always wanted was a natural pillow that was durable enough to be washable.
I finally found one!
These 100% natural wool pillows (several different styles) are completely washable and/or adjustable! A natural latex-fill pillow that is also washable is an option for those with wool sensitivity.
Now I wash my pillows whenever I launder the comforters too!
These washable pillows are 15% off for Thanksgiving and Black Friday shopping. Use coupon code SBT2021 at checkout.
Bass Bamboo Toothbrushes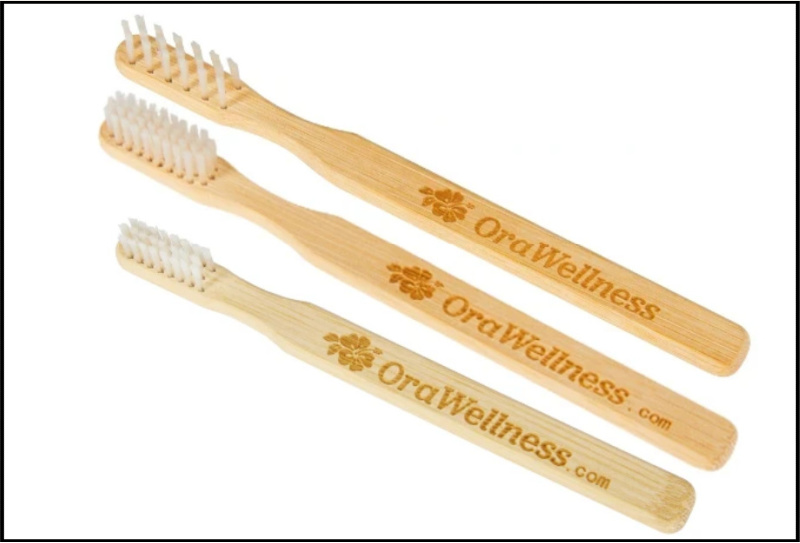 Did you know that not all manual toothbrushes are created equal? There is solid evidence that bristle tufts that are spaced out, aka a Bass toothbrush, are much more effective at removing plaque to disrupt the microbes responsible for gum disease.
I've been using this style toothbrush for years, so I was thrilled when my friends Will and Susan at Orawellness came out with a sustainable, bamboo version!
Whether you prefer to use a manual brush most of the time, alternate with electric models, or use them only when traveling, the Bass-style bamboo toothbrushes are absolutely the best and most effective on the market according to my research and years of personal use.
If you'd like to try these amazing brushes, they are 15% off through November 30, 2021 using coupon code Holiday15. Free shipping is also available.
Wellnesse Natural Shampoos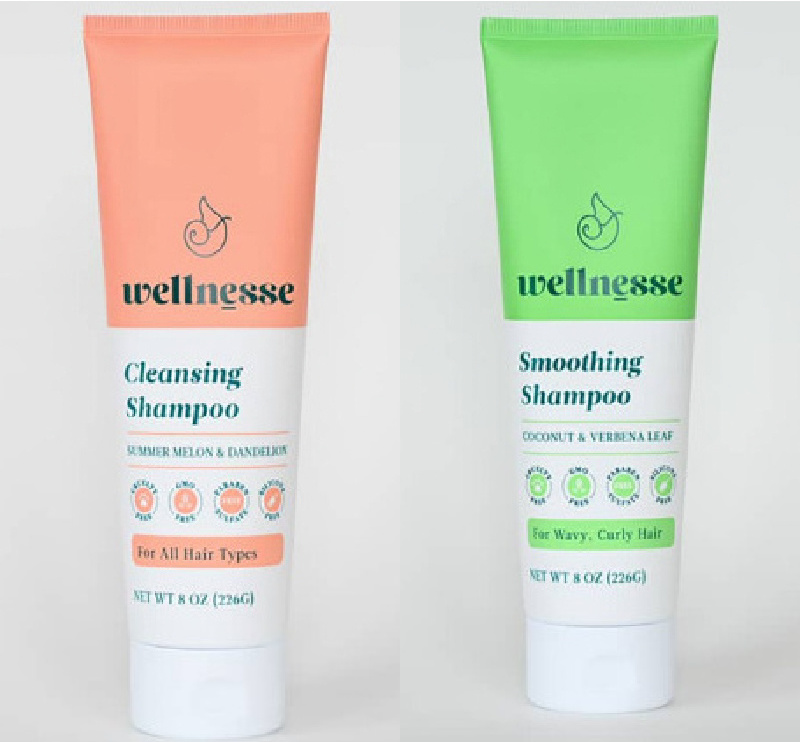 If you've ever tried natural shampoos, perhaps you've been frustrated, as I have frequently been, that they either (a) don't lather up or otherwise work very well, or (b) contain stealth ingredients that are unsafe.
With the Wellnesse line of hair care products, neither of these issues is a concern.
Every single ingredient is 100% safe and nontoxic AND the products lather up nicely for an enjoyable and effective shampoo experience.
My favorite is the Smoothing Shampoo for curly girls. There is a Cleansing Shampoo appropriate for all hair types too along with matching conditioners. Free shipping is available!
Date Paste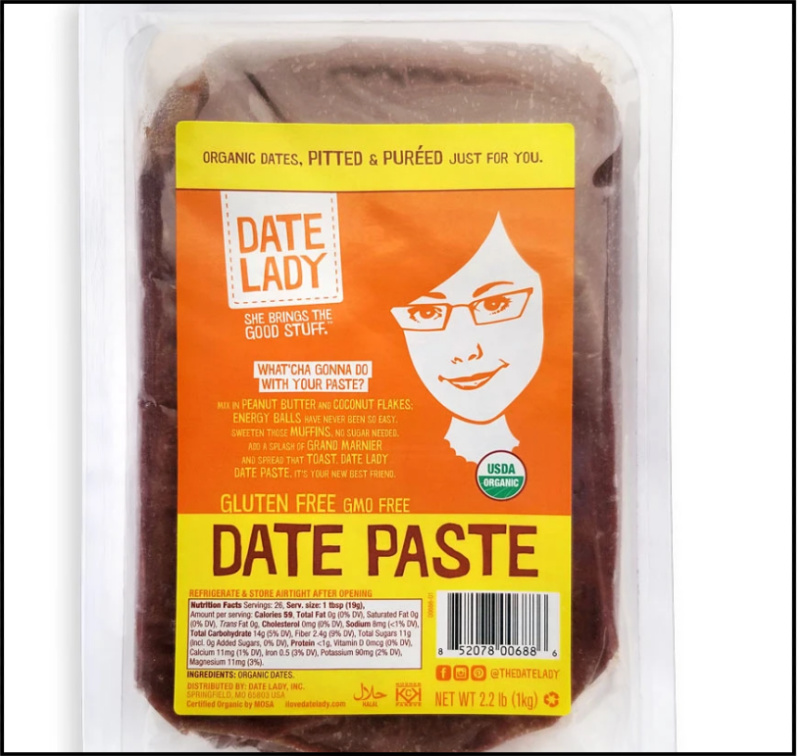 I prefer to make desserts sweetened with fruit or honey, if possible. This is because these natural sweeteners are easier to digest than more complex (disaccharide) alternatives like sucanat, coconut sugar, and even maple syrup.
This goal is much more easily accomplished with Date Lady's pitted and pureed date paste … a new product that came out just a few months ago.
I used to do this laborious process by hand! With these convenient packages, however, I am finding myself making my family's favorite energy bites much more often. Date paste is great for smoothies too!
If you shop directly from the Date Lady website, use coupon code healthyhome to get 15% off your first order, and coupon code healthyhome2 for a 5% discount on reorders. Free shipping is available too!
Lifestraw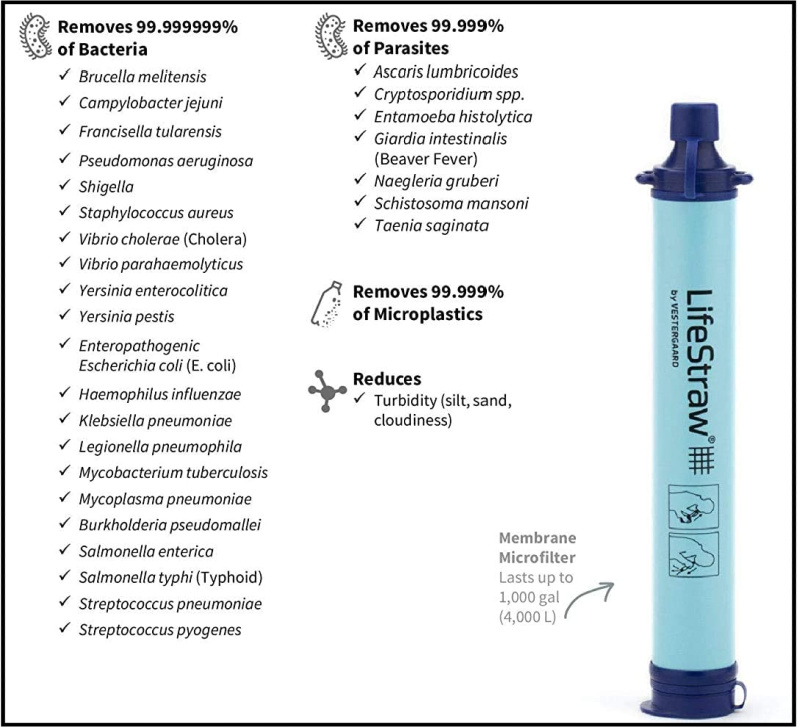 At the recommendation of a prepper friend, I added a Lifestraw personal water filter for each family member to my preparedness pantry.
These little gadgets are amazing!
You use them literally just like a straw to suck potable water out of any body of water that is available including puddles to hydrate safely when running water is not available for whatever reason.
They are a must-have emergency item, ideal for camping, prepping, hiking, or travel. One straw is good for filtering up to 1000 gallons!
Glass/Stainless Steel Moka Pot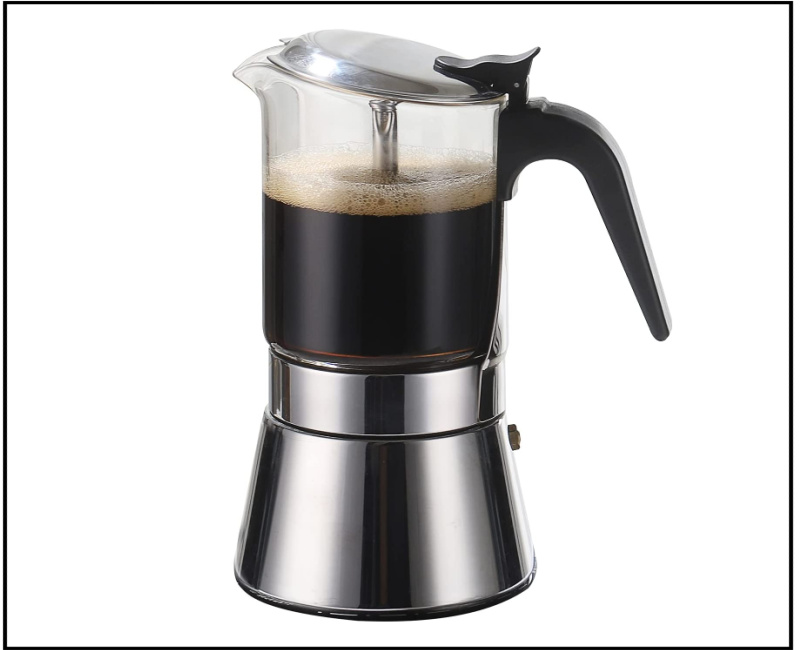 An inexpensive Moka pot is the perfect appliance for making one or two shots of espresso on the stovetop as traditionally done in Italy. No need for an expensive espresso maker that takes up precious counter space!
The problem is that most Moka pots today are made of aluminum!
This lovely Moka pot, however, is made of glass and stainless steel only. The stainless steel portion on the bottom holds the water, with the acidic coffee safely housed in the glass top.
Safe, inexpensive, and beautiful! By the way, if you prefer decaf as I do, these are the tastiest decaf beans, in my opinion.