Table of Contents

[Hide]

[Show]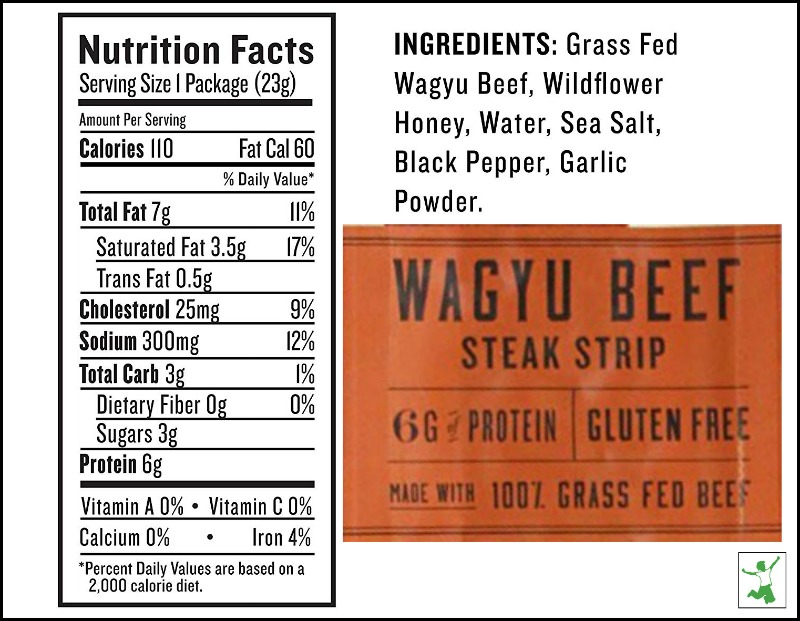 Perhaps you have noticed that natural meat-based snacks targeted to those who avoid refined carbs and sugar have a little secret hiding on the nutritional label…trans fat!
One of my kids brought it to my attention the other day as he was munching on a grass-fed meat stick that I frequently buy for snacks. Sometimes, they even grab one for a quick breakfast in the car when we're running late!
Since I typically vet only the list of ingredients of any product before I buy it, I hadn't noticed that the label actually listed trans fat under the Total Fat section. In other words, if the ingredients are fine and the product is minimally processed, I don't worry much about what the politically correct "Nutrition Facts" section has to say.
This product had trans fat listed despite the fact that the ingredients were perfect.
Grass-fed beef, wildflower honey, sea salt, black pepper, garlic powder.
My son wanted to know how could products consisting only of whole foods have trans fat in them?
Natural Trans Fat in Meat and Milk
It is true that animal foods like butter, cream, and grass-fed meat contain a small amount of trans fat.
This form of trans fat is quite different structurally from the artificial factory-created kind made out of cheap vegetable oils, however!
Trans fat in animal foods is actually trans vaccenic acid (VA).
This fat is used by humans to synthesize the very healthy and desirable lipid "conjugated linoleic acid" (CLA). (1)
CLA is highly beneficial for losing weight and building muscle mass. It can reduce risk factors for metabolic syndrome with its hallmark symptoms of obesity, cardiovascular disease, and diabetes.
Trans fat in processed foods is NOT the same. It is not a metabolic precursor for fat burning CLA.
Artificial Trans Fats

It is important to understand that current Federal labeling for trans fat does not distinguish between naturally occurring trans fat and the artificially created, synthetic kind.
Could it be that regulations fail to separate natural vs synthetic trans fats for labeling purposes in order to steer people toward more heavily processed fare that is much more highly profitable?
It's certainly possible and something to consider!
The crazy thing is that ultra-processed snacks that list zero trans fats on the label probably still contain it! This is due to another loophole in the regulations.
Food manufacturers are permitted to put ZERO next to the trans fat line item on the label. This is the case as long as the food contains .5 grams or less of trans fat per serving.
Honest food producers will list it regardless…
The majority of food producers that choose to leave it off the label sneakily work around the requirement. How? By making serving sizes unnaturally small. These portions are not based on the reality of how people actually consume these products, however.
If an individual eats an entire bag of chips or close to it while watching TV, for instance, quite a bit of trans fat is consumed. According to the National Academy of Sciences (NAS), there is no safe consumption level of synthetic trans fats.
However, no worries about the natural trans fat in meat and dairy. This type of trans fat is actually healthy to consume!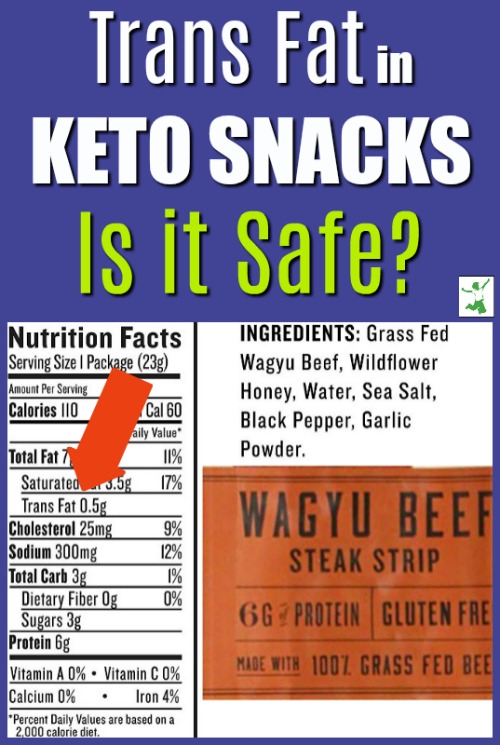 Reference
(1) Health Benefits Discovered in Natural Trans Fats