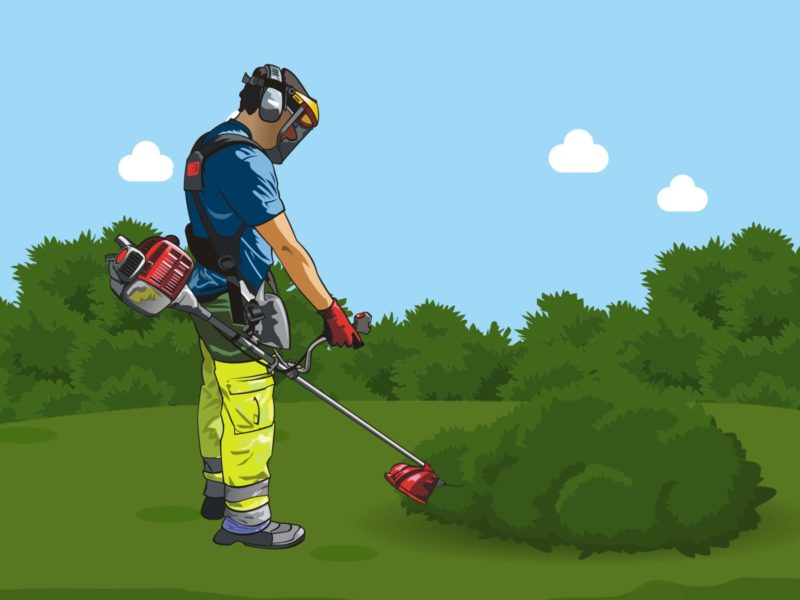 The dominoes are starting to fall.
The evidence damning glyphosate, the active ingredient in Roundup, the world's number one herbicide for weed control, has become too enormous to ignore.
While it won't kill you immediately as demonstrated by foolish Monsanto reps who have been known to drink Roundup in product demonstrations to convince unwitting farmers to use it, the long term effects to health are nothing short of devastating.
Infertility
Kidney disease
Birth defects
Severe gastrointestinal ailments
Parkinson's Disease
Cancer
Nervous system damage
And the list goes on.
Finally, governments around the world are starting to take action, with the Dutch Parliament in recent days voting to ban all glyphosate-based herbicides including Roundup, from the end of 2015 and beyond.
Esther Ouwehand, Dutch Parliament member who introduced the successful motion to ban the deadly herbicide for private use, had this to say:
Agricultural pesticides in user-friendly packaging are sold in abundance to private persons. In garden centres RoundUp is promoted as harmless, but unsuspecting customers have no idea what the risks of this product are. Especially children are sensitive to toxic substances and should therefore not be exposed to it.
France Poised to Ban Roundup and Follow Netherlands' Lead
The Netherlands is not alone in recognizing the enormous public health threat widespread use of Roundup and other glyphosate-based herbicides pose to the populace, especially growing children.
Word on the street from Healthy Home Economist readers in Europe indicates that garden centers in France have already pulled Roundup from the shelves and that it can no longer be purchased. Inquiries to sales clerks at multiple garden centers in France verifies that Roundup will no longer be sold to private individuals.
It appears that a strong push by French environmental groups to ban glyphosate may indeed have succeeded. Such a move follows the 2012 French court ruling which declared Monsanto guilty of chemical poisoning of a French farmer. The case, the first of its kind in France, involved 47-year-old grain farmer Paul Francois, who suffered neurological damage including memory loss, headaches and stammering after exposure to the vapors of Lasso, a Monsanto manufactured weedkiller in 2004 which contains the herbicide Alachlor which is now banned in the European Union.
Brazil Top Prosecutor Requests to Ban Roundup
The momentum building against Roundup and other glyphosate-based herbicides is not confined to Europe alone.
Late last month, the Brazilian Public Prosecutor in the Federal District requested that the Justice Department suspend the use of glyphosate, the most widely used herbicide in that country.
The prosecutor takes a glyphosate ban a step further, however, by also challenging other active pesticide/herbicide ingredients including 2,4-D (2,4-Dichlorophenoxyacetic acid) methyl parathion, lactofem, phorate, carbofuran, abamectin, tiram, and paraquat.
The prosecutor explained the two measures that have been filed on his website,
"The first measure seeks to compel the National Health Surveillance Agency (ANVISA) to reevaluate the toxicity of eight active ingredients suspected of causing damage to human health and the environment. On another front, the agency questions the registration of pesticides containing 2,4-D herbicide, applied to combat broadleaf weeds."
If approved, a Brazilian glyphosate ban would constitute another crushing blow to the biotech industry.  Only weeks ago, Brazil's Federal Appeals Court unanimously decided to cancel the release of Bayer's Liberty Link GM (genetically modified) Maize for cultivation.
While the rest of the world appears to be waking up to the serious health dangers of Roundup and other glyphosate-based herbicides, don't hold your breath concerning North America which has yet to even label the health robbing progeny of this deadly chemical – genetically modified (GM) crops which are now found in an estimated 80% or more of processed foods.
Need a Nontoxic Weedkiller?  Try This
For forward-thinking individuals, schools and other establishments that wish to ban Roundup and other glyphosate-containing herbicides but require a nontoxic method of weed control, the Weed Dragon represents a viable option.
The Weed Dragon (sources), which has received the National Home Gardening Club Member Tested Seal-of-Approval, uses heat emitted from a torch-like device instead of toxic chemicals to safely and effectively control weeds.
References
The Real Reason Wheat is Toxic (it's not the gluten)
Dutch Parliament Bans Glyphosate Herbicides for Non-Commercial Use
Monsanto guilty of chemical poisoning in France
Brazil's Federal Public Prosecutor Requests Total Ban of Glyphosate Herbicides
Historic Court Ruling Stops Cultivation of Bayer's GM Maize in Brazil
More Information
From Sterility to Stomach Holes, 11 Scientific Reasons to Avoid GMOs Now
Roundup: Quick Death for Weeds, Slow and Painful Death for You