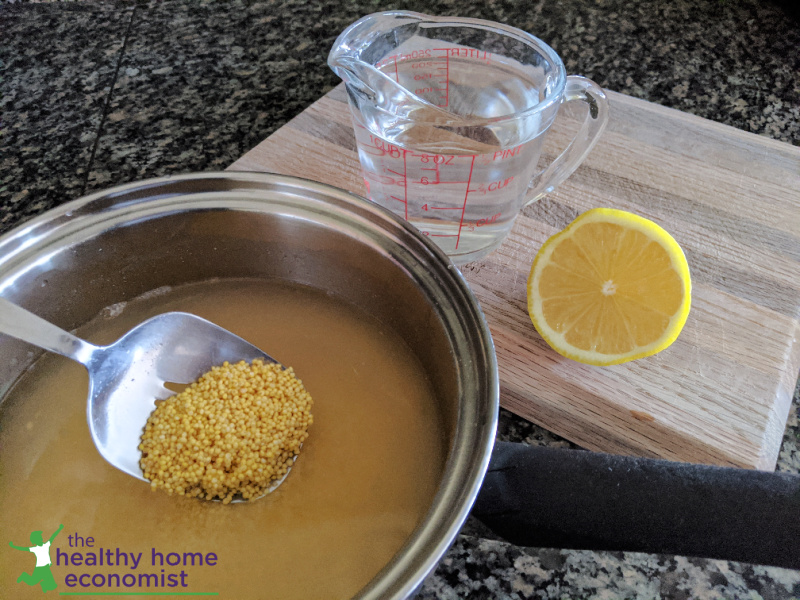 How to cook millet traditionally by rinsing, soaking, and then simmering on the stovetop for the most nutritious and digestible breakfast cereal or gluten-free side dish.
Whole grain millet is one of the most popular gluten-free alternatives to wheat, especially for bread-making.
Although consuming in moderation is key because millet is a goitrogenic food, its mild, slightly nutty flavor and pleasing texture are wonderful to enjoy as morning porridge or as a side dish to a main meal.
Similar to overnight oats, a careful preparation process is important to ensure optimal digestibility and nutrition. Let's overview each of these cooking steps before moving on to the easy recipe!
Cooking Millet
Like all grains, millet contains anti-nutrients such as phytic acid. These substances irritate the gastrointestinal tract and block nutrient absorption.
Unfortunately, manufacturers do not take this into consideration. For example, the directions on a package of millet emphasize speed of preparation over optimal digestibility. Hence, it is crucial not to follow these instructions.
Instead, follow the wisdom of traditional cultures to ensure the cooked pearl millet is as nutritious as possible. This involves following an easy, three-step preparation process.
Rinse
Note that whole-grain hulled millet also contains saponins.
These toxins have soap-like properties that are irritating to the gastrointestinal lining. For those with leaky gut syndrome, saponins can enter the bloodstream and trigger an autoimmune response. (1, 2)
Ridding millet of saponins requires a thorough rinse before the soaking process is started.
Soak
Thus, to get the most out of the ancient grain, millet should be soaked for at least 8 hours (and as long as 24 hours) before cooking. This mimics the careful preparation practiced by ancestral African cultures that depended on millet as a staple.
This step helps neutralizes these harmful substances to protect the gut and encourage the optimal metabolism of minerals.
Bring to a Boil, then Simmer
Once the soaking process is complete, millet pearls must be fully cooked to complete the deactivation of the antinutrients.
Note that consuming soaked millet that is uncooked is not a healthy practice. Resist the modern practice of powdering raw whole grains in a food processor and adding to smoothies and the like.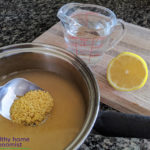 How to Cook Millet Porridge
How to prepare millet by soaking before cooking for the most nutritious and digestible breakfast cereal or gluten-free side dish.
Total Time
8
hours
20
minutes
Instructions
Rinse millet thoroughly in a strainer with filtered water.

Place millet in a medium saucepan.

Pour in 2 cups filtered water and lemon juice and stir.

Cover and leave on the counter for 8 hours or overnight.

After soaking is complete, remove cover and stir in an additional cup of filtered water and a pinch of sea salt.

Bring to a boil, stir, lower heat to medium-low and simmer for 15 minutes or until millet pearls are tender.

Add butter, cream and whole sweetener or fruit of choice and serve immediately.

Refrigerate leftovers in an airtight container for up to 4 days.
Recipe Video
Nutrition Facts
How to Cook Millet Porridge
Amount Per Serving (0.25 cup)
Calories 150
Calories from Fat 18
% Daily Value*
Fat 2g3%
Carbohydrates 31g10%
Protein 5g10%
Calcium 2mg0%
Iron 1.32mg7%
* Percent Daily Values are based on a 2000 calorie diet.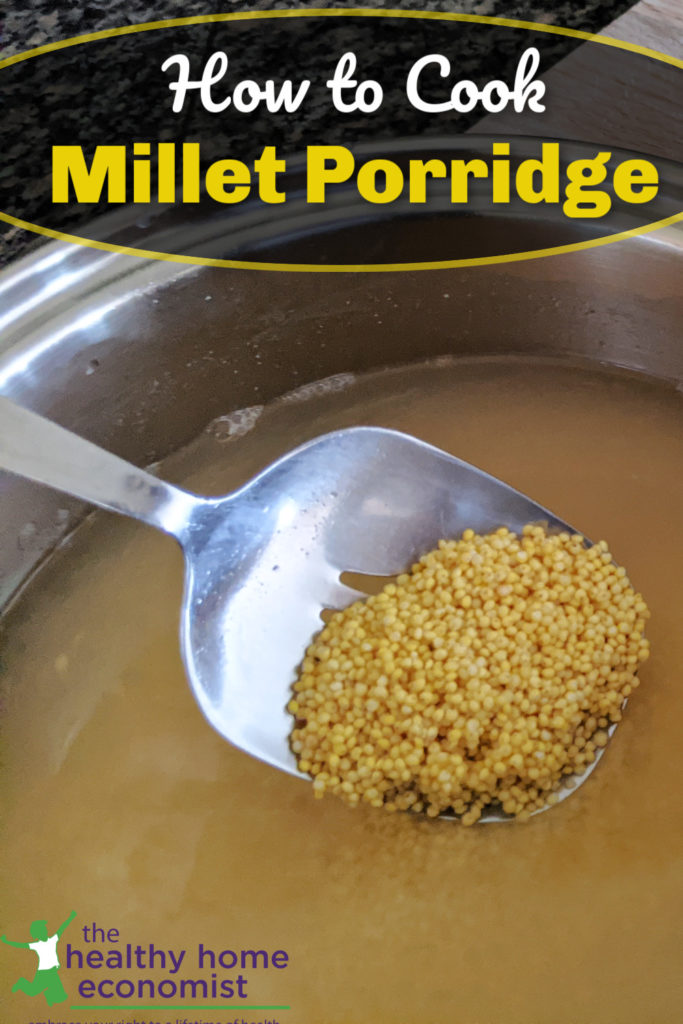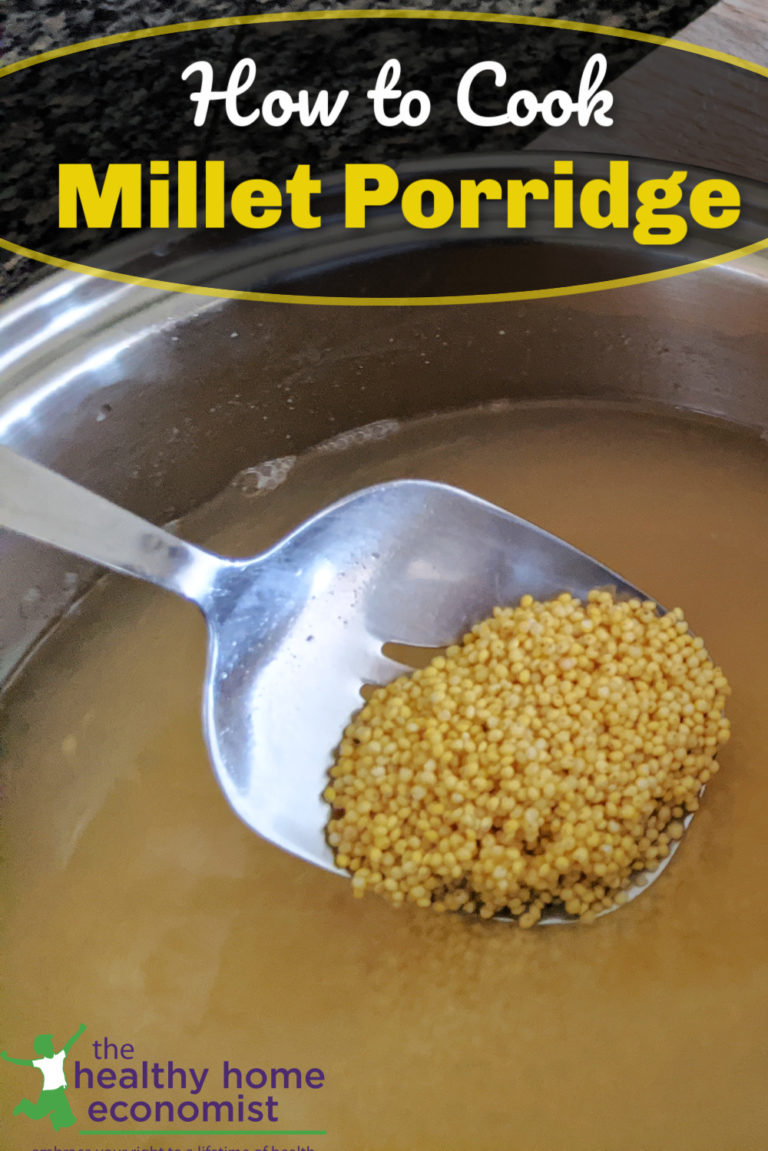 References
(1) Millet Grains and Nutrition
(2) 10 Antinutrients to Get Out of Your Diet