Table of Contents

[Hide]

[Show]
Natural, nontoxic, effective, and inexpensive remedies for insect bites of all kinds to keep your summer safe and comfortable!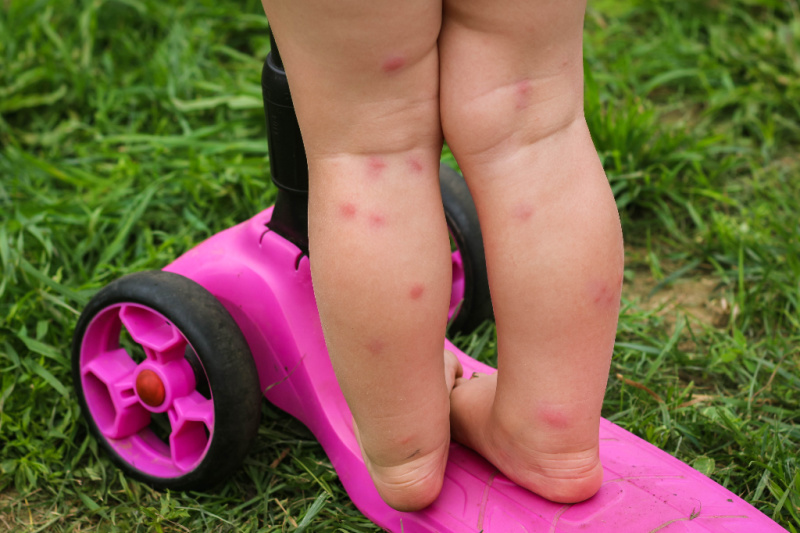 With summer officially arriving this week, I thought I would share with you all the remedies for insect bites that I've used in my home for literally decades with great success.
Whether you are at home or on the road for vacation, knowing how to quickly take care of an itchy, red and possibly swelling bite is an important life skill!
This list of home remedies has allowed me to avoid the use of any medications for bug bites for over two decades raising children. Even when a bite was really bad and caused swelling (such as a mozzie bite on the ear), I didn't need to resort to steroid creams or a trip to the doctor!
Some of these suggestions have their own blog post, so note the links where appropriate to find out more information about each one where appropriate for your situation.
These natural countermeasures are in no particular order. The list simply identifies what is in my holistic medicine cabinet for applicable use depending on the severity and/or type of insect bite.
Witch Hazel
A simple, inexpensive bottle of witch hazel is a must to have on hand for insect bites. You can buy it for just a few dollars at your local pharmacy or find organic brands online.
Simply apply a small amount to a cotton pad or corner of a washcloth and press firmly to the bite area. Continue with the pressure for a minute or so. The natural astringent action of this healing herb is what brings quick relief.
I use witch hazel primarily for mild mosquito bites. It is also good for flea bites.
I learned about the benefits of witch hazel as a natural remedy from my Grandmother, who was born in 1890. She always had a bottle in her cabinet too!
Tea Tree Oil
Tea tree oil is another excellent herb for treating insect bites of all kinds. It is available at health food stores and online.
Tea tree oil is stronger than witch hazel, so if the bite is more than mildly irritating, it would be a better choice.
A little goes a long way, so only use a few drops at a time.
I typically use tea tree oil for ant bites, which can be quite painful. It works for mosquito and flea bites too.
Banana Peel
Rubbing the inside of a banana peel is a traditional Chinese remedy for mosquito bites. It works very well, and for some people, it is the only thing short of steroid creams (no thanks) that brings relief.
In my experience, the peel approach works best when the banana is medium ripe. In other words, the peel should have no more than a few brown spots.
This remedy is particularly helpful if you are on the road and don't have quick access to other remedies. You can just stop at a supermarket and grab a banana in an emergency!
Homemade Herbal Salve
I've used this homemade herbal salve recipe for years for a wide variety of skin issues including insect bites.
I make a fresh batch about once a year.
It contains six herbs:
Comfrey, which soothes and reduces swelling.
Echinacea provides natural antibiotic properties.
Yarrow flower helps counter infection, stops the pain, and encourages rapid healing.
Rosemary leaf acts as a natural preservative for the salve.
Plantain leaf helps to counter stings, stop itches, heal wounds, and relieve pain.
Calendula flower is helpful for bites that are red, tender, and oozing.
Allicin Gel
Sometimes, an insect bite is so bad that it risks infection or even disease. This is particularly true if there has been quite a bit of scratching going on by little hands with less than perfectly clean fingernails.
In those situations, it's best to bring out the biggest gun of all … allicin extract liquid or gel.
Allicin is the most beneficial substance in raw garlic. There is no other natural remedy on the planet I've come across that is as strong in concentrated form.
I keep my bottle in the refrigerator to preserve potency.
A single drop of allicin liquid or gel contains the equivalent antimicrobial power of 4 raw garlic cloves. Yet, application to the skin does not burn although it does have a slight garlic odor (which quickly dissipates).
It is best to apply this remedy several times a day at regular intervals until the bite is healed and/or the risk of infection subsides.
What home remedies for insect bites do you use? Have you tried any of the ones on my list? What results did you get?