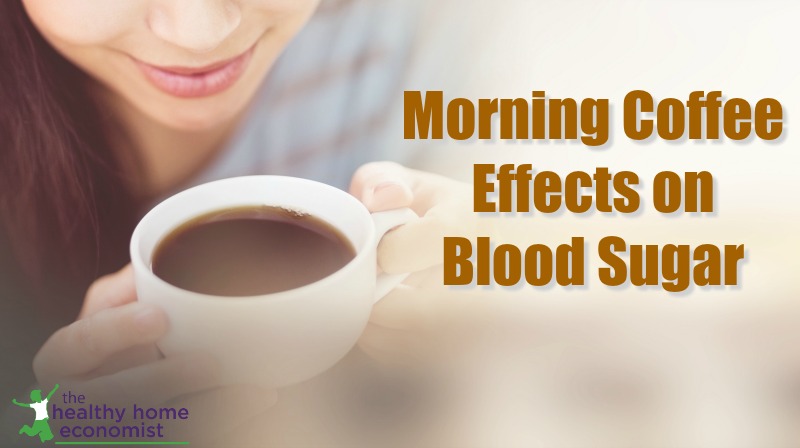 If you're a "don't talk to me until I've had my coffee" person, you may wish to rethink that habit. Yet another study, this time from the British Journal of Nutrition, is warning coffee drinkers to enjoy that morning cup of Joe after breakfast.
And, while a protein-rich meal before AM coffee is the best scenario, researchers found that even a carb-heavy breakfast is better than none at all.
AM Coffee Destabilizes Blood Sugar
The problem is that drinking coffee first thing in the morning appears to have a negative effect on blood sugar for the rest of the day.
Lead researcher, Professor James Betts at the Centre for Nutrition, Exercise and Metabolism at the University of Bath describes the health risks this way:
Put simply, our blood sugar control is impaired when the first thing our bodies come into contact with is coffee especially after a night of disrupted sleep. We might improve this by eating first and then drinking coffee later if we feel we still feel need it. Knowing this can have important health benefits for us all. (1)
When the study participants drank coffee first thing upon arising, their blood glucose levels increased by about 50% after having a carb-heavy meal replacement beverage. Uncontrolled high blood glucose is a prime risk factor for the development of diabetes, heart disease, and strokes.
The good news is that when participants consumed the meal replacement first and then had coffee, the negative effect on glucose levels did not occur.
While the study only involved 29 participants, the research builds upon similar findings in previous studies. (2-4)
Lack of Sleep Enhances the Risks
Ironically, the sleep disruption that encourages negative effects on blood sugar control is exacerbated by the exact same habit…consuming coffee before breakfast!
Caffeine on an empty stomach in the morning short-circuits the body's ability to produce adequate serotonin throughout the day.
This is the case even if collagen and healthy fats are added a la bulletproof coffee. Neither of these coffee enhancements contains the amino acid L-tryptophan, which is the nutrient precursor for serotonin.
Inadequate serotonin, in turn, impairs melatonin production in the evening which encourages drowsiness and a good night's sleep. (5)
In summary, coffee in the morning before you've had anything to eat does a double whammy on your health. It not only destabilizes your blood sugar but also has the potential to disrupt your sleep that night!
Breaking the Morning Coffee Habit
If you suspect that your serotonin levels are in the tank and you need a supplement to help get over the hump to better quality sleep, Mood Cure author Julia Ross recommends taking 500 mg of the amino acid L-tryptophan (vetted source) in the mid-afternoon and again before bed.
This regimen helps encourage natural melatonin production for a good night's sleep. Waking refreshed makes it so much easier to change the habit of coffee first thing in the morning.
Once you've established the new routine of eating even a small breakfast before coffee, the groundwork is laid for the best scenario for stable and controlled blood sugar all day, every day.
Need a hot beverage first thing in the morning regardless? Try sipping this energizing coffee substitute or opt for a cup of roasted dandelion coffee instead.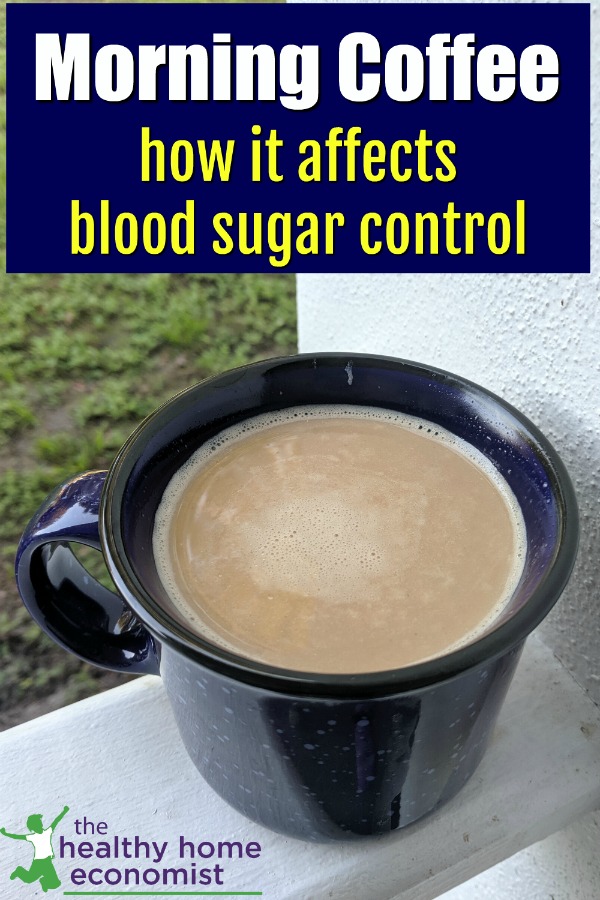 References
(1) British Journal of Nutrition: Glucose control upon waking is unaffected by hourly sleep fragmentation during the night, but is impaired by morning caffeinated coffee
(2) An oral lipid challenge and acute intake of caffeinated coffee additively decrease glucose tolerance in healthy men
(3) Effects of coffee consumption on glucose metabolism: A systematic review of clinical trials
(4) Consumption of caffeinated coffee and a high carbohydrate meal affects postprandial metabolism of a subsequent oral glucose tolerance test in young, healthy males
(5) The Mood Cure by Julia Ross