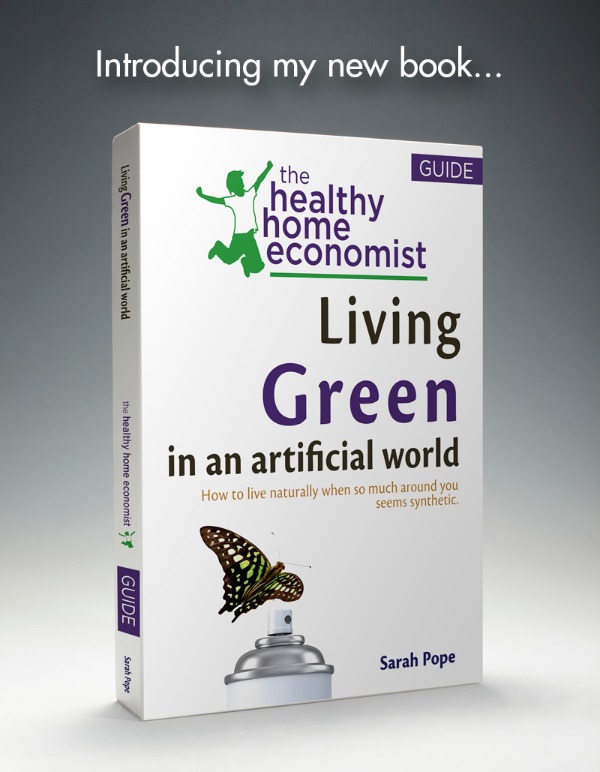 Do you feel like your life is being encroached upon in all directions by all things artificial?
Do you shake your head at how people so willingly ingest genetically modified foods even though there are no causative, placebo controlled scientific studies supporting their long term safety?
Do you wonder why people so willingly spray pesticides and use chemicals everywhere in their environment including inside their own homes without so much as a second thought?
Do you wonder how it is possible that the average child receives 17 courses of antibiotics by age 20 and so many other are medicated with prescription drugs of all kinds on a continual basis?
Do you wonder why people run to the doctor for drugs to "cure" every little ache, pain, or illness when much of the time these ailments are easily resolved at home with nontoxic means?
Whether you live in the big city or on a quiet country lot, you probably can't avoid this feeling!
My third book, Living Green in an Artificial World, was written with all this modern craziness in mind. It gathers together my most practical ideas for creating and sustaining a healthy living environment no matter where you live. All of this information is presented in a budget conscious, easy-to-follow way.
In essence, this practical guide offers useful solutions to problems we experience every single day living in a world where the synthetic is considered superior to the authentic.
Knowing how to create a life space that is safe and free from the plethora of toxins that assault us everyday in our modern lives is critical to good sleep and health. It's not just about diet – it's about your living environment too!
If you've got the diet part down, but need some hand holding with creating a nontoxic living space, Living Green in an Artificial World can help!
What's more, I am excited to announce that Living Green in an Artificial World is now available in Kindle as well as paperback editions! You might remember that it was available for a short time via PDF last year and yes, it has taken this long to get it into print (with lots of new content too)!
You can learn more in the widget below. An excerpt is easily readable from within the widget so you can see the Table of Contents and other summary content.
I hope you find this guide useful on your personal health journey.
Sarah, The Healthy Home Economist