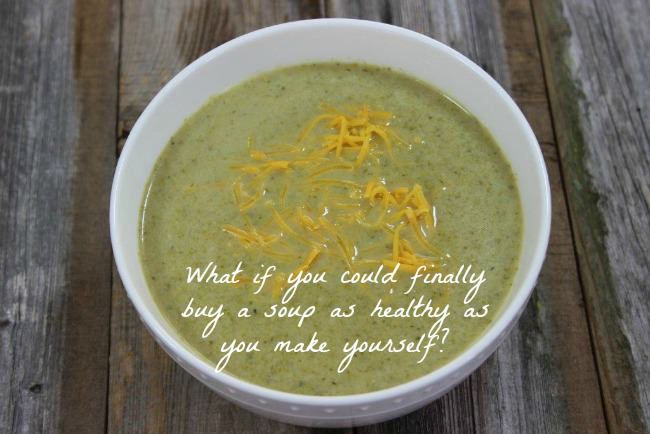 When the essential life decision to eat healthy is made, commercial soups are arguably some of the most important processed foods to leave permanently behind. Surprisingly, a simple switch to a line of healthy soups made with organic bone broth has been virtually impossible.
Whether the soup brand is purchased from the supermarket or the health food store, canned and tetra packed soups and broth (including bouillon cubes) are always nutrient-poor choices even if organic as they are highly processed to promote long shelf life.
Free Weekly Newsletter + Report on Secrets of Strong Immunity
Worse, the vast majority of commercially produced soups contain neurotoxic MSG and other dangerous additives that are hidden under benign-sounding names such as "spices", "natural flavors", "seasonings", "stock", and "hydrolyzed protein" among dozens of others. (1)
Just as consumers catch on to the tricks behind one ingredient pseudonym, food manufacturers change it to another, then another, resulting in a never-ending game of cat and mouse for label reading shoppers attempting to avoid dangerous ingredients.
I'll admit that when I first realized how nutritionless and toxic soups in a can or carton truly are back in 2002, I found it extremely challenging to make the transition 100% to homemade versions. It seems that when you most need a bowl of homemade, healthy soup, you open the freezer to find you are out of broth! Even if you have homemade broth on hand, perhaps the necessary ingredients needed to make soup are not available in the vegetable bin.
Who wants to make a run to the store to get soup ingredients, let alone expend the effort required to make a pot of healthy soup, when you are running a fever or simply exhausted from illness?
Isn't there a source for truly healthy soups anywhere?
Healthy Soups: Where to Buy
Currently, the only place I am currently able to find quality soups the same as I make myself at home is my locally owned healthfood store deli. These soups are made with real bone broth and organic ingredients.
Warning: Do not buy the soups at the Whole Foods hot bar! These are highly processed commercial soups in disguise. Check the ingredients carefully! Most have GMOs, hydrolyzed protein and unhealthy fats like canola oil in them.
Commercial sources that you ship to your door don't reliably exist at this time as far as I can tell!
In the end, if you simply don't have time to make your own or are in a location without kitchen access, it is definitely worth it to at least buy bone broth. This kickstarts the process by giving you the all-important base for making a quick pot of soup yourself at home.
Which Brands of Bone Broth are Best
After trying numerous brands and carefully vetting the packaging processes used, I settled on Epic Bone Broth in glass jars as a shelf-stable option. Even better when a fridge is available is Bonafide Provisions bone broth as it is gelatinous at room temperature and packaged safely.
Bonafide has an incredible line of soups too. The soups are carefully cooled before packaging, so you don't have to worry about toxins!
Watch out for other brands of bone broth that come in shelf-stable packaging though! The bone broth for these brands is boiling hot when it is poured into the plastic containers or aspetic cartons lined with plastic. This virtually guarantees a leeching risk of toxins from the plastic into the bone broth.