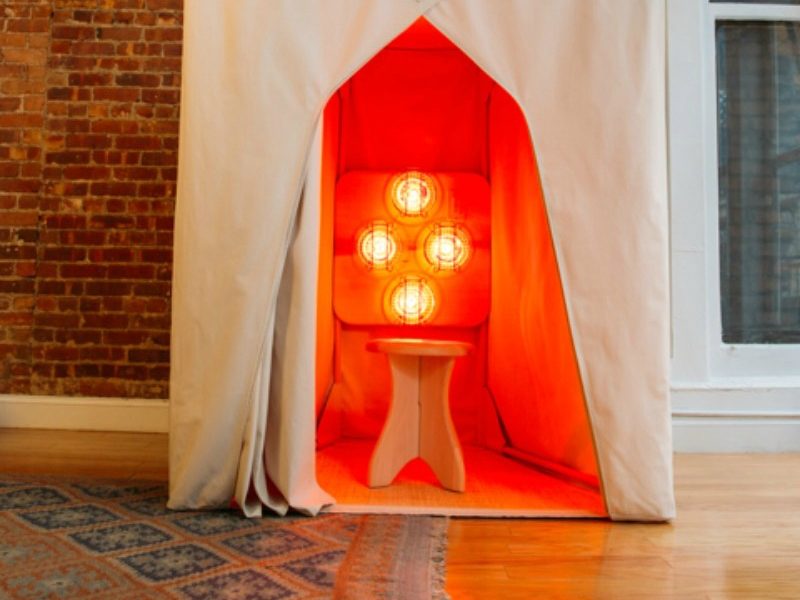 Regular detoxification is non-negotiable in this polluted world we live in. It is difficult if not impossible to maintain optimal health over the long-term without it.
Even traditional societies detoxed regularly…typically as the seasons changed. Common cleansing regimens included fasting or eating certain foods among other rituals.
One particularly effective ancestral method for detoxing is sweating via sauna. It's been used for literally thousands of years…since about 2000 BC. In Finland, the number of saunas is said to outnumber cars!
Many spas offer this important service, but taking advantage 2-3 times per week gets expensive at $40+ per session! That's why having an in-home sauna is one of the best investments you can make in your health over the long term.
When it comes to saunas, near-infrared is the safest and most effective technology.
Steam saunas introduce the risk of excessive chlorine exposure from the water droplets, dry saunas are simply too hot for most especially those who are ill, and far-infrared saunas may do more harm than good from the flicker stress/EMF exposure of the LED lights.
Getting a near-infrared sauna was our family Christmas present a few years ago. The model we chose, Saunaspace, is the best one on the market according to my exhaustive research.
If this is something you wish to add to your home as well, save 5% off with coupon HealthyHome on any model or equipment. Click here to see all the models.
What's your story? Do you have a sauna in your home or have you tried one before? What health benefits did you experience after a few weeks of use?