Table of Contents

[Hide]

[Show]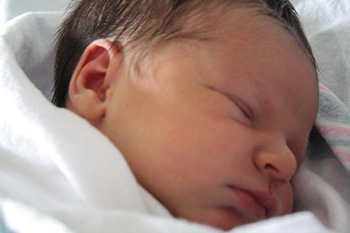 Did you know that a breast infection, also known as mastitis, which is so common to nursing mothers, can be easily and inexpensively resolved?
Read on!
It doesn't get any better than this. The moment we realize we're pregnant, our lives make a whirling shift and our attention becomes future-focused, generational, eternal.
Indeed, my motherly duties snapped to attention 9 months before each of my babies arrived, almost to the day.
Baby's Nutrition
So how do we prepare and treat our baby and ourselves in the early months?
Need I discuss the importance of nutrient-dense foods for Mom?
Fermented foods help prevent mastitis, as one of many simple examples.
It's absolutely key to what I call "generational well being," in which no amount of prenatal vitamins will substitute for well-executed meals.
Homeopathy for Breast Infection
But for many, this isn't enough. That's when homeopathy comes in.
Consider breast infections, also called mastitis. Many students and clients call me regarding this oft-debilitating infection that can interfere with the nutrition of the baby and the well being of the mom.
The efficacy of homeopathy for breast infection is well documented in medical Materia medicas and repertories. As long as the correct remedy is chosen, it works every time and has done so for over 200 years. In fact, when a woman had mastitis in 1798, she likely chose one of the remedies below, just like today's modern mom.
Not unlike traditional foods, real medicine transcends the centuries. No chemical tinkerings, no shenanigans from the pharmaceutical industry. Just simple, safe and efficacious.
Here are three main remedies to consider for a breast infection, also referred to as mastitis.
Belladonna 30
Phytolacca 30
Hepar sulph 6
Belladonna is the remedy to think of when the breast is very red, hot, deeply painful (particularly when mom is jarred) and swollen. It can even be shiny from swelling. It may be accompanied by fever as well. This is what we call a Belladonna picture.
If this fits the description, Belladonna 30 is taken every 3-5 hours (4 pills or whatever is considered a dose on the bottle). As with most homeopathic remedies for acute situations, the remedy is stopped as soon as there's see significant improvement. If there is no improvement after 5 doses, it indicates that its time to consider another remedy.
If the symptoms are not as angry and extreme, then Phytolacca 30 is likely the right choice. Phytolacca would be used in the same fashion as above. That is every 3-4 hours until improvement.
Again, it should be noted that once the remedy has acted fully, it should be stopped.
Regardless of the symptoms, Hepar sulph 6 has a history of aiding the healing of mastitis if integrated into the schedule of either of the two other remedies twice daily. That means it would be taken every 3-4 hours but on the off hours from the other single chosen remedy.
Not only has this method been shown to address even the most painful of breast infections, but it may also uproot the propensity for another infection to ensue. But, if one does ensue, now you have your strategy in place.
Homeopathic remedies are safe for mom and baby, inexpensive, easy to take and keeps moms off antibiotics. (The best part.)
The Take-Away
You CAN treat yourself! The ability to heal yourself and family is a tradition that is as old as motherhood. I hold that the ultimate female privilege is to become a mother, and our built-in sense of duty should be accepted as powerful and palpable.
Join me in linking arms across the globe. One mother bonded to another in defense of our motherly right to raise our families in the fashion we deem decent. No foods of commerce, no drugs of commerce. Just plain horse sense.