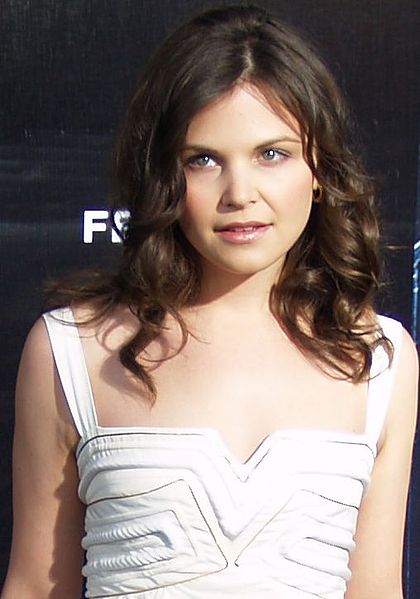 Popular TV and film actress Ginnifer Goodwin was a zealous and dedicated vegan for 2 years.
She was even a spokesperson for Farm Sanctuary's Adopt-A-Turkey project in 2009, adopting an entire flock herself. 
She revealed on Jimmy Kimmel Live that she stopped eating vegan after experiencing some health issues which she did not disclose.
Ms. Goodwin stated:
I'm always learning and growing and changing and there were some boring health issues, and so I did actually have to work some animal products back into my diet.
She said that the first animal food she ate after her stint as a vegan was a scrambled egg from a farm where the chickens run free and are treated like pets.  She admitted that is was the most delicious thing she had ever tasted.
She also revealed that her meal before coming on the Jimmy Kimmel show was meatloaf with bacon! Mmmm. I'm sure Ms Goodwin wasn't contacted for a testimonial for What The Health, the biased, non-scientific pro-vegan Netflix film!
Sounds a bit like Angelina Jolie who once said that veganism "nearly killed" her and that a big, juicy steak is her beauty secret.
See Ginnifer Goodwin's entire interview at this link.
Sarah, The Healthy Home Economist