by Sarah TheHealthyHomeEconomist
Who doesn't love tortilla chips? That enjoyable salty crunch is irresistible especially when paired with a quality salsa for dipping.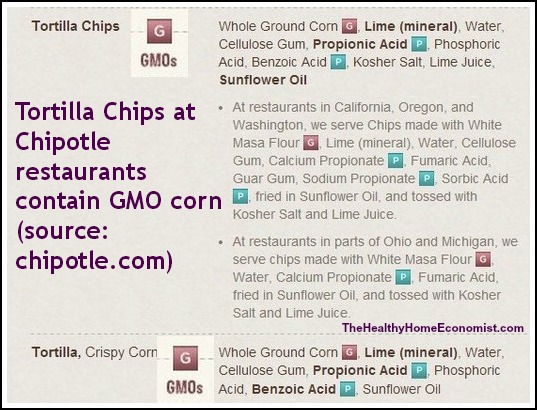 The problem is that the modern tortilla chip has strayed from its healthy heritage and become more of a junk food than the nourishing, traditional, food it should be.
Even the tortilla chips served at Chipotle are made from genetically modified (GMO) corn and fried in sunflower oil, an omega-6 vegetable oil that absolutely cannot be heated without the creation of free radicals that damage cell DNA when consumed.
Organic tortilla chips from the healthfood store are not a good idea to eat on a regular basis either. While the corn used is nonGMO in an organic chip, a survey of the popular organic tortilla chip brands indicates once again that the oils typically used (safflower, sunflower, canola) are not appropriate for high heat frying or even baking given the high concentration of delicate, heat sensitive polyunsaturated fatty acids.
No need to write off tortilla chips, however. Make them the old fashioned way and you can eat them knowing that you are being nourished and not harmed in the process.
16 Comments