by Sarah TheHealthyHomeEconomist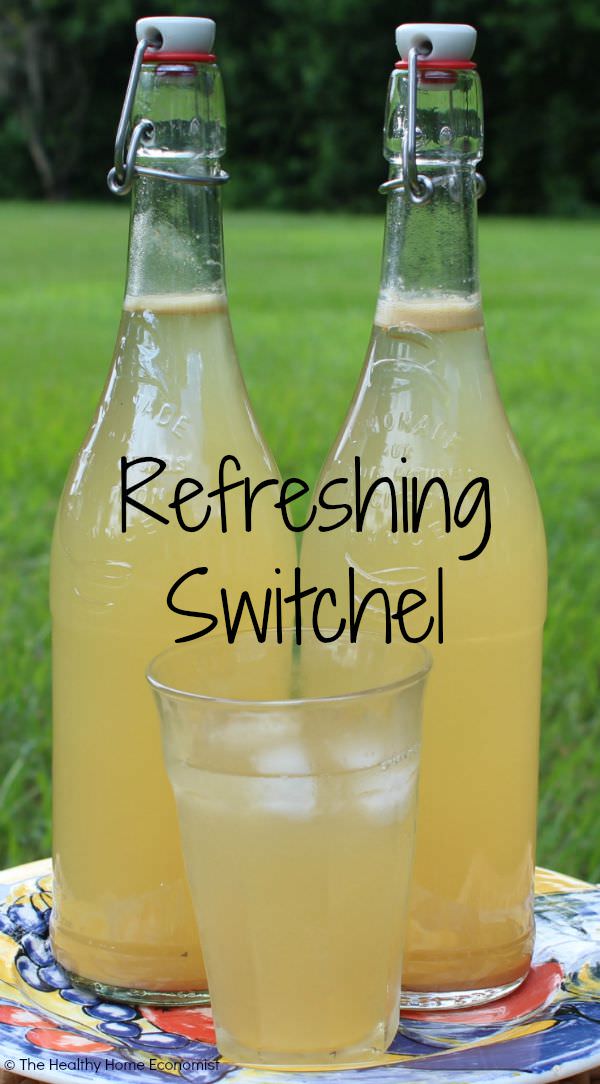 Switchel, also called Haymakers Punch, is a refreshing drink that originated in the Caribbean. It is a tasty, slightly effervescent beverage made of water mixed with vinegar, sweetened with molasses, and sometimes lightly flavored with ginger. Honey, brown sugar, or maple syrup are also used in various locally adapted versions.
Switchel made its way from the islands to the American colonies becoming a popular summertime drink by the late 1600's. Gradually over the next 200 years, "switchy" became the traditional drink of choice to serve to thirsty farmers harvesting hay, hence other popular names like Haymakers Punch.
Vermont has a variation called Haymakers Oat Water that uses oats and molasses. While I've never been fond of that particular adaptation, I absolutely love switchel when made with honey, raw apple cider vinegar and ginger! It is the perfect beverage to make if you are out of kombucha or Jun tea and need a beneficial probiotic beverage that can be made quickly (kombucha and Jun both take about a week).
58 Comments