by Sarah TheHealthyHomeEconomist
September 25, 2014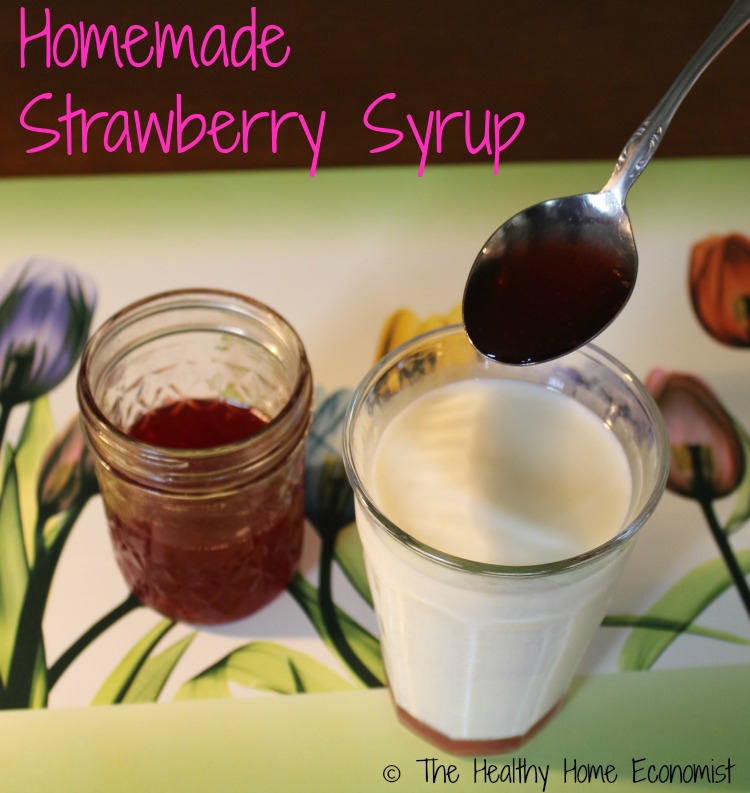 When I was a kid, I really enjoyed a big spoonful of Nesquick Strawberry Powder or Carnation Strawberry Instant Breakfast Mix stirred into a glass of whole milk.
Little did I know how nasty that stuff truly is. My Mom didn't know either as nutrition information wasn't required on the label back in the day. She just assumed it was safe and that companies would do the right thing since the product was targeted at children.
Fat chance!
Check out the ingredients of the Nesquick marketed by Nestle as "an irresistibly delicious, extra nutritious drink for your family" boasting "25% less sugar and specially fortified with added calcium, Vitamin C and other essential vitamins and minerals to help build strong bones".
Nesquick Strawberry Powder Ingredients: SUGAR, ARTIFICIAL FLAVORS, CITRIC ACID, RED 40, SALT, BLUE 1. VITAMINS AND MINERALS: CALCIUM CARBONATE, ASCORBIC ACID (VITAMIN C), ZINC OXIDE, PYRIDOXINE HYDROCHLORIDE (VITAMIN B6), COPPER GLUCONATE, MANGANESE SULFATE, BIOTIN
"Extra nutritious drink for your family" and "essential vitamins and minerals to help build strong bones?"
Seriously?  You gotta wonder how these companies get away with this deceptive marketing language!
The first three ingredients of Nesquick are (GMO) sugar, artificial flavors, and neurotoxic, MSG laced citric acid! And, the list only goes downhill from there with a pathetic attempt by Nestle to somehow redeem the label with synthetic vitamins, completely indigestible inorganic calcium derived from rocks, and GMO derived, synthetic ascorbic acid masquerading as Vitamin C.
Fortunately, parents are wising up to Big Food's preference for shareholder profits at the expense of their customers' health and demonstrating their disdain by refusing to buy these toxic products in increasing numbers.
14 Comments