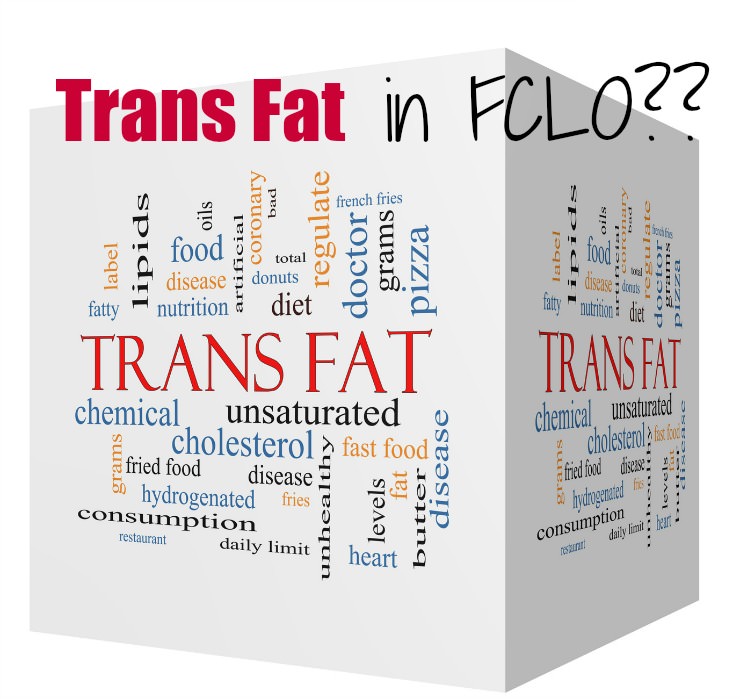 When I first began implementing the principles of traditional diets in my home nearly 15 years ago, it was not something that was on very many people's radar. Since that time, interest has exploded across the globe with a growing number of people ecstatically rediscovering the power of ancestral foods and preparation methods to support health and wellness in a fashion unequaled by any other dietary approach.
The one glaring drawback with the traditional foods renaissance is the limited amount of testing that has been done to date to reinforce the historical and anecdotal evidence of benefits that devotees claim to experience when consuming these foods.
This has sometimes caused confusion regarding which traditional foods are most optimal or even truly authentic. The recent controversy surrounding fermented cod liver oil is a prime example. A single group of limited tests has the potential to upset a lot of people causing them to jump to conclusions that are clarified when further and more comprehensive testing is conducted.
Such is the case with the claim that testing found trans fat in fermented cod liver oil leading to unfounded speculation that it was being diluted with rancid, cheap vegetable oil.
What Exactly are Trans Fats?
Trans fat is a term that strikes fear in the hearts of many health-conscious people.
Beginning in January 2008, the FDA required that trans fats be included on food labels based on the conclusion of the National Academy of Sciences (NAS) in 2005 that there is no safe level of trans fats in the diet.
Why?
Trans fats are artificially synthesized, aka factory fats, created by the highly industrialized, chemical process of partial hydrogenation. This is why trans fats are sometimes referred to as partially hydrogenated fats.
The list of ailments associated with consumption of man-made trans fats are many:
Type 2 Diabetes
Infertility
Auto-Immune Disorders
Degeneration of bones and tendons
Cancer
Heart Disease
While the FDA was spot on to require labeling of trans fats in processed foods which has encouraged a rapid reduction in the amount people consume, there is one caveat that most people do not know about trans fats: Not all are created equal.
Natural Trans Fats in Traditional Foods
It is not well known that there are small amounts of naturally occurring trans fats in healthy, traditional foods like butter, cream, and grass-fed meat.
Unfortunately, federal labeling and some lab testing for trans fats do not distinguish between a naturally occurring trans fat and the artificially synthesized, factory fat kind.
The fact is that the trans fat in animal foods is completely different chemically speaking than the factory produced trans fats in processed foods.
Naturally occurring trans fat is actually trans vaccenic acid (VA) and is used by humans to synthesize conjugated linoleic acid (CLA). CLA is highly beneficial for losing weight and building muscle mass.
CLA can reduce risk factors for the Big Three of degenerative disease: obesity, heart disease, and diabetes.
Trans Fat in Cod Liver Oil
Recent testing of fermented cod liver oil along with several other brands of regular cod liver oil revealed the truth surrounding this controversy. The results of these independent tests were revealed at the Wise Traditions International Conference.
The labs selected by the Weston A. Price Foundation to conduct its traditional food testing qualify as independent given that the following are true:
The lab has been accredited for various types of testing by an official accreditation body such as the American Association for Laboratory Accreditation (A2LA) or the American Association of Clinical Chemists (AACC).
The lab can be a private or research lab associated with a university.
Uses testing procedures are approved by the AOAC (Association of Official Analytical Chemists).
The lab provides an official report of the test results that include the name and logo of the lab, the name of the person or organization requesting the test, the name of the product tested, and the date and the person responsible for the testing. The official testing report is a legal document that can hold up in a court of law.
Independent lab tests have now revealed that there is naturally occurring trans fat in every single cod liver oil brand that was tested, not just fermented cod liver oil as incorrectly claimed.
Further, the trans fat found in cod liver oil is not the factory synthesized kind which would indicate some sort of product tampering, but instead, the beneficial type also found in butter, cream, and meat fats. Naturally occurring trans fat is used metabolically by the human body to synthesize beneficial conjugated linoleic acid (CLA).
The cod liver oil brands independently tested that all contained small amounts of natural trans fats included:
Nature's Answer Liquid Norwegian Cod Liver Oil
Nordic Naturals
Rosita Extra Virgin Cod Liver Oil
Nutra Pro Virgin Cod Liver Oil
Green Pasture Fermented Cod Liver Oil
These natural trans fats present in all these cod liver oil brands are created by the bacteria and fungi that the fish eat (1). The process is similar to the small amounts of trans fats found in butter, cream, and grass-fed meat that are created by the grazing animal's gut flora (2).
So, should you be concerned that there is a small amount of trans fat in your cod liver oil?
No, in fact, you should be excited, because the beneficial isomers of natural trans fat can be used metabolically by your body to help you lose weight and build muscle mass. Of course, this good news is not permission to overdo. A naturopath friend of mine recommends a teaspoon a day for adults and a half teaspoon per day for children under 12.
Click here to check out the full line of cod liver oil that my family took with great results from 2007-2015.
Since 2015, we've taken this brand of high vitamin cod liver oil as it is sourced from cleaner waters in Iceland.
More Information
Hook, Line, and THINKER: Adding Context to the Negative Report on Fermented Cod Liver Oil
Response to Dr. Daniel's Report on Fermented Cod Liver Oil
Guess What? You're Likely Still Eating Trans Fats (the Bad Kind)
Questions and Answers about Fermented Cod Liver Oil
Weighing in on Fermented Cod Liver Oil
Doctor's Orders: Why Your Family Needs Fermented Cod Liver Oil
Fermented Cod Liver Oil: Myths and Truths of an Ancient Superfood
Fermented Cod Liver Oil 101 (plus Video How-to)
The Best Way to Swallow Cod Liver Oil