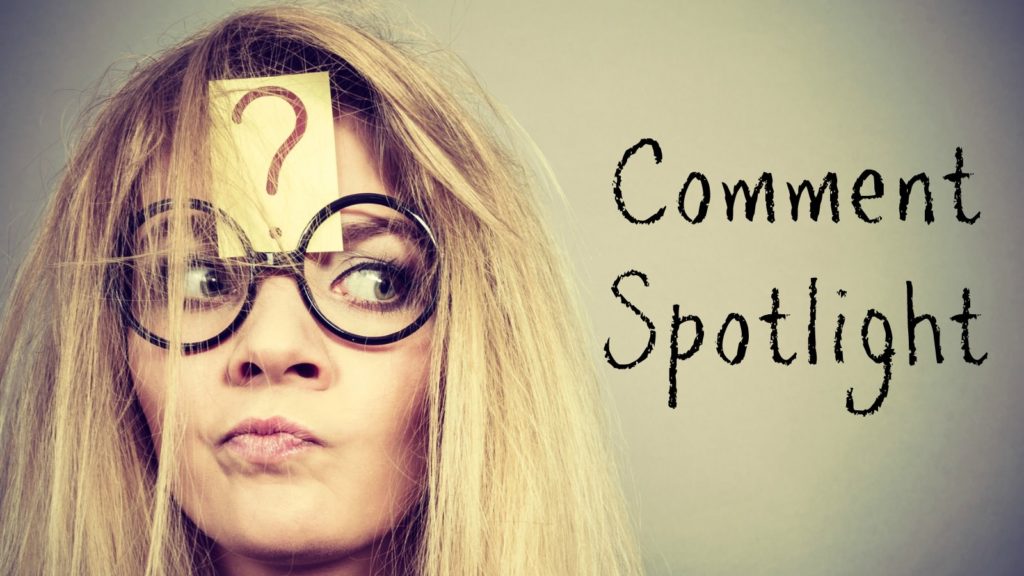 I haven't put up a Comment Spotlight post in awhile, but I received two amazing testimonial emails recently that I absolutely had to share.
I also have a testimonial post of my own which involves the newest addition to our family.
The first testimony comes from Joyce who used the fermented cod liver oil and high vitamin butter oil to heal her child's cavity in a manner similar to what I did last year. Here's Joyce's email:
I brought my family into the dentist in November 2011.  The dentist found my 10 year old daughter Emily had 2 cavities.  I am a subscriber of "The Healthy Home Economist" and remember reading a post Sarah wrote about her son's cavity that was healed. 
I got home and searched "The Healthy Home Economist" and found

the article on Sarah's son

and a reference to the book

"Cure Tooth Decay" by Ramiel Nagel

.

I i
mmediately held the book "

Cure Tooth Decay

" at my local library and read it.  It was fascinating to read and realize that you can remineralize your teeth through nutrition.  I was so excited to try it. 

Just last week Emily said "Mom, I don't feel the holes in my teeth anymore; look, it's white".  I looked and couldn't believe it-it was white where it was black just months ago. Thank you Sarah for your post which saved my girl from having 2 cavities filled.  I will continue the Green Pastures products for my kids along with all the great nutrition information from your website. 
Thank you for sending your story Joyce!   I hope your story encourages other Moms to try the fermented cod liver oil/butter oil to preserve their children's tooth health and help repair any damage that is already done.
The second testimonial comes from Mary who used The Milk Cure (raw milk fast) to get off her high blood pressure meds. Here's what Mary writes:

I've got to tell you how happy I am about turning my health around!  My sister started on raw milk about a year ago and I said, "no way, bad stuff".   Well, I started to do some research and our family is now eating better and drinking raw milk!   In fact, I just took some fermented mashed sweet potatoes over to my Mom today.

My blood pressure problems were getting out of hand so I decided I had to do something and do it fast. My blood pressure was up and my knees were bad and I don't even want to imagine what else may have been wrong with me.  When I'm on my blood pressure meds my blood pressure runs about 130 over 80 which is still a bit high.   My blood pressure without the medicine and VERY stressed out is about 150/82.  It's sometimes been as high as 175/98!


I started The Milk Cure on Sunday the 18th of March. My blood pressure medicine was going to need to be refilled for Wednesday the 21st. I decided to let it go and see what happened. By Saturday my blood pressure was measuring 126/76 and got as low as 116/72.…(close to my pre-children pressure). My knees are still sore but I am walking normal again. My left knee inside muscle went out 2 years ago this July. I had almost forgotten how to walk. I lost 12 pounds by the end of the fast on Day 10 and an additional 3 pounds since. I decided to stay off the scale and just keep eating healthy.

The first day I drank my 64 ounces and got hungry through out the day.  The second day I only drank about 48 ounces and that's about where I stayed the rest of the fast. 5 to 6 glasses a day and I was fine. I still drink my milk for breakfast and lunch … about 4 glasses and then a healthy dinner. I am planning to do the fast 2 to 3 days a week from now on.


My husband did the fast and his new jeans are now too big. It is a wonderful thing for him because he almost lives off the milk alone. He is just too busy sometimes and he keeps a couple of gallons at work for the week.

I made sure my doctor knew what was going on with The Milk Cure and what my pressure had been at home. He gave me 130/80 as a number to keep an eye on. He gave me a prescription and said if it goes above that and stays up then I need to take the medicine again but as of now

I am off my blood pressure meds

!!

Thank you Sarah for the time you give to help us all live healthier lives. I am learning something new almost every day.
Mary, this is quite a story.  I appreciate you taking the time to let me know how The Milk Cure has worked so very well for you and your husband in improving your health!  Getting off any sort of prescription drugs and using food as your medicine is certainly the optimal way to health!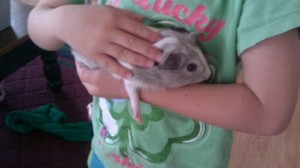 The final testimonial is about the baby guinea pig named Daisy that made her appearance in our home on Easter morning not quite 2 weeks ago. The day after she arrived, we noticed an infection in one of her eyes. Since raw milk works amazingly well in healing human eye infections like pinkeye, I figured it should work for a guinea pig as well.
I treated Daisy's infected eye 3 times over a 36 hour period and this cleared up the infection perfectly!   Her other eye ended up infected as well a short time later and I treated that eye the same way.   She has been with us about 10 days now and both her eyes are perfect and she is one happy little camper.
It is the probiotics in the raw milk that combat the infection, so please note that pasteurized milk would not work as a home remedy for pinkeye.
Do you have any testimonials to share?  Please encourage us all by telling your story in the comments section.
Sarah, The Healthy Home Economist