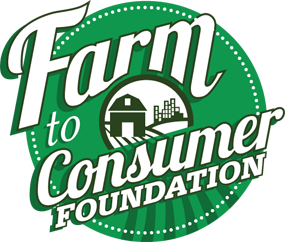 As the demand for raw milk grows, new producers are needed. Through Raw Milk University, presented by the Farm-to-Consumer Foundation, producers of all sizes can learn about how to produce raw milk in a safe and economically-sound manner.
Raw Milk University is for producers who want to learn about what is important in starting a raw milk dairy or improving any dairy and/or raw milk operation. Our series gives participants the opportunity to learn from experts in the raw milk community and offers sessions specifically for cow producers and goat producers, as well as an Open Forum where attendees can lead the discussion and ask questions directly to the experts on any topic that is of concern to them.
Raw milk consumers are welcome to attend the webinars too! Learn more about quality raw milk production to increase your awareness of what it takes to produce raw milk or learn how to assess your current or potential raw milk producer.
FTCF launched Raw Milk University in January 2014 with webinars discussing the basics of animals used for a raw dairy operation. If you missed these first webinars, you can purchase downloadable copies on FTCF's website.
Our series continues on April 9th with What and How to Feed your Raw Milk Dairy Cow and the Microbes She Lives On,and then, Spring Lactation and Kid Management for the Raw Milk Dairy Goat on April 16th.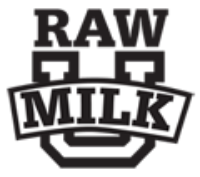 In July, we will have Milking Practices for High Quality Raw Cow Milk, Milk Room and Milking Equipment Setup and Maintenance on July 9th and Summer Dairy Goat Management in the High Production Months of Lactation and Breeding on July 16th.
The final webinars in the series are A Holistic Review of the Raw Milk Dairy Farm and Tools Used to Properly Assess Quality and Safety on October 8th, and Fall Dry Dairy Goat Management and End of Lactation on October 15th. The Open Forums are scheduled on the third Wednesday of April, July and October. All webinars are held at 1:00 pm EST and run approximately an hour and a half with ample time for Q & A after the featured presentation.
FTCF's January webinars were very well received.Georgia Brinkley says:
This is a fantastic opportunity. I really appreciate getting this information from experts in the raw milk community rather than having to sift through information from the conventional experts.
The goat sessions are presented by Sharon Wilson and the cow sessions are by Tim Wightman, both of whom are experts in their field. Sharon owned and operated the largest raw goat dairy in Colorado (Natural Choice Dairy, LLC). She has been consulting on raw goat milk dairies nationwide for over 8 years. Tim is a farmer and long-time dairy and soils consultant. He consults worldwide with dairy farmers on raw milk safety and direct marketing and is the author of the "Raw Milk Production Handbook" and the presenter in the "From Grass to the Glass – Chore Time" DVD.
The Farm-to-Consumer Foundation is a non-profit organization that supports farmers engaged in sustainable farm stewardship and promotes consumer access to raw milk and local food and gets its funding from people like you.
Please go to the FTCF website to learn more about the FTCF and sign up for the webinar series. If you have any questions, please feel free to contact Hannah Westheimer at [email protected].