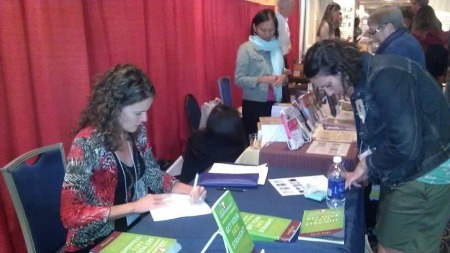 At the Wise Traditions Conference in Atlanta earlier this month, the highlight for me was meeting and greeting folks at the book signing table for the newly released print copy of Get Your Fats Straight.
The process started off on shaky ground as I spent the first several hours of the Conference coordinating with hotel staff as they had misplaced the boxes that contained my books (you would not believe the cavernous holding area behind the scenes of a major downtown hotel)!  They were finally located at another table in the vendor area and after that, everything was thankfully smooth sailing.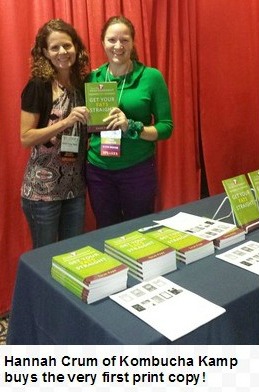 Here are a few of the pictures that were taken throughout the weekend as folks dropped by to say hello, chat awhile and perhaps grab a copy or two of the book for themselves or a loved one.
I was most thrilled to learn that a number of practitioners were purchasing the book to keep in their office library to loan out as an easy to learn primer on fats for patients who were looking to make the leap off the lowfat bandwagon.
Especially humbling was when renowned researcher from MIT, Dr. Stephanie Seneff, stopped by to get a copy. After picking myself up off the floor, I asked Dr. Seneff why she would need a copy when she could probably write a highly complex textbook on fats from memory alone. She said that she liked how the book took complicated nutritional concepts and made them simple to understand and implement for the everyday person.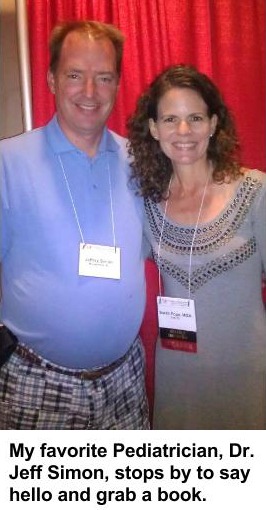 Such a huge compliment that was incredibly special to me.  Thank you Dr. Seneff!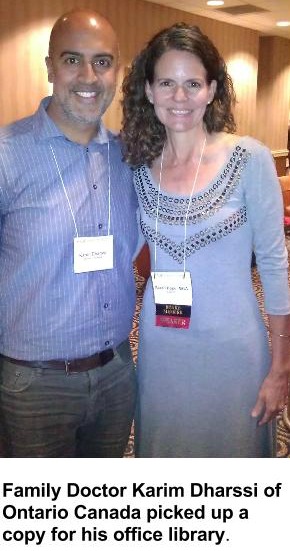 .
Enjoy and remember that the #1 thing you can do for your health that achieves rapid results that you can feel everyday is to get your fats straight!
Sarah, The Healthy Home Economist